Estimated reading time 8 minutes, 33 seconds.
With about 30,000 helicopter flights near Washington, D.C., each year, helicopter noise is a real issue, but resident complaints won't quiet the skies as most flights are conducted by the military and all must follow narrow corridors through highly restricted airspace, according to a new government watchdog report.
From 2017 to 2019, more than 50 operators flew 88,000 helicopter flights within 30 miles of Ronald Reagan National Airport, across the Potomac River from Washington, according to a Government Accountability Office study of helicopter noise published Jan. 7.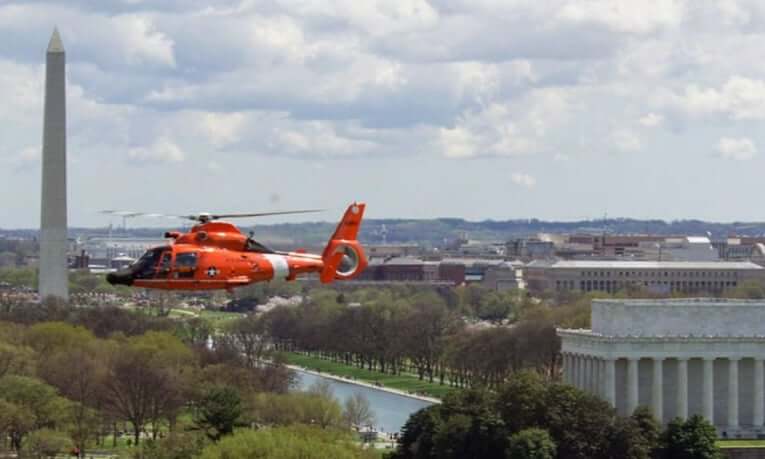 Congress requested the GAO study helicopter noise in and around the U.S. capital and recommend how the FAA might mitigate the racket, which "can potentially expose members of the public to a variety of negative effects, ranging from annoyance to more serious medical issues."
D.C. hears a disproportionate amount of rotorcraft traffic, with military, air medical, and federal, state and local law enforcement helicopters airborne almost daily. In the last three years, helicopter flights over Washington, D.C., have decreased even as area residents have ever more publicly decried the noise they cause.
All of that traffic probably sounds louder to area residents because operators must fly low and slow to abide by security restrictions in the tightly controlled airspace, GAO found. Still, FAA data indicate the number of annual flights in the D.C. area decreased slightly from about 31,000 in 2017 to 29,000 in 2019.
"While the number of flights has decreased slightly over the three years reviewed, it is unknown whether there has been a change in helicopter noise in the area," the GAO report said. "Most stakeholders do not collect noise data, and existing studies of helicopter noise in the area are limited. D.C. area airspace constraints — such as lower maximum altitudes near urban areas — combined with proximity to frequently traveled helicopter routes and operational factors may affect the noise heard by residents."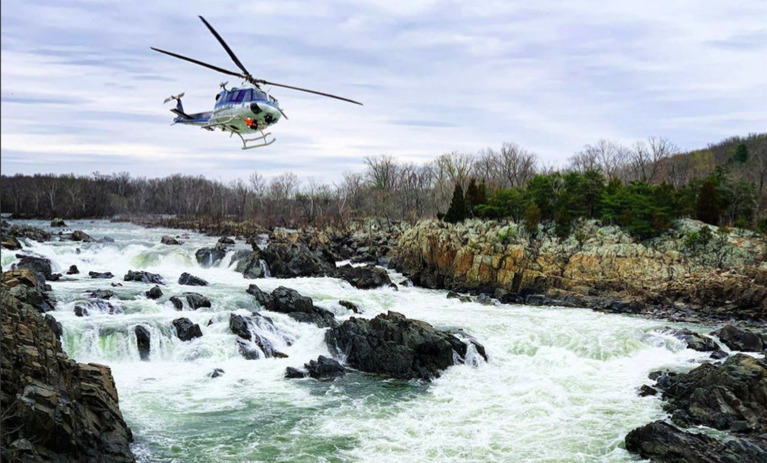 Of the regular operators in D.C. skies, the military is responsible for the majority of operations. Of the 88,000 flights counted between 2017 and 2019, military aircraft from all services were responsible for 37.4 percent or 32,890 flights. GAO interviewed Air Force, Army, Army National Guard, Coast Guard, and Marine Corps operators for the report.
"Military operators generally use helicopters to transport officials, conduct air defense and consequence management operations, and train flight crews," the GAO report said.
That includes the VH-3D presidential helicopter — and its replacement the VH-92 — that frequently flies at a few hundred feet above the Potomac between the White House and Joint Base Andrews carrying the president and his entourage to and from Air Force One.
Air medical flights — Air Methods, MedStar Washington Hospital Center and PHI Health — were the next most numerous at 20.9 percent, or 18,322 flights. In descending order, "other aviation activity" came next followed by state/local law enforcement, federal agencies and news helicopters. The "other" category consists of tourism and charter operations, for which GAO interviewed Monumental Helicopters, which operates a Robinson R44 out of Fort Meade, Maryland.