During a Q3 earnings call, Lilium said it is counting on deposits for its Lilium Jet, among other revenue sources, to help fund its eVTOL program.
By Jen Nevans
|

news

|

December 7, 2022
EHang Holdings Limited announced that Ning Yang has been appointed as a new director to the company's Board of Directors, effective Dec. 5.
By Press Release
|

December 7, 2022
Eve has signed a letter of intent with Volatus Infrastructure, LLC, to supply a vertiport automation solution that will support traffic management of future electric vertical take-off and landing vehicles.
By Press Release
|

December 6, 2022
Joby Aviation announced a partnership with Aviation High School in New York City to prepare the next generation of aircraft maintenance technicians and aerospace leaders for career opportunities created by the electric age of flight.
By Press Release
|

December 6, 2022
Lilium N.V. announced a contract with eVolare, one of the United Kingdom's largest helicopter and private jet operators.
By Press Release
|

December 5, 2022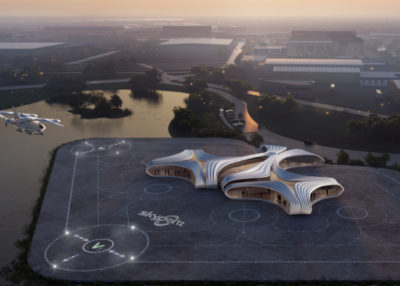 Following in the path of the European Union and the U.S., Australia's aviation authority has released its own draft guidelines for vertiport design, available for public comment until March 31, 2023.
By Emma Kelly
|

December 1, 2022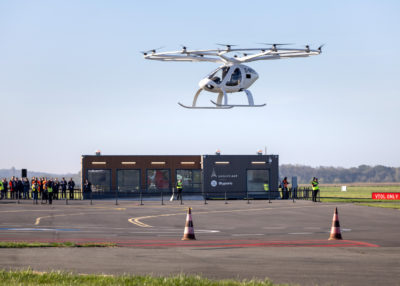 Skyports' vertiport terminal is considered to be a working, living prototype that will be used to test all the end-to-end processes in an urban air mobility (UAM) flight.
By Alex Scerri
|

November 11, 2022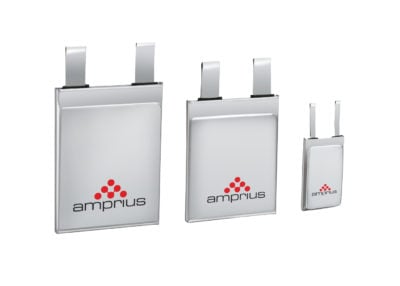 Amprius believes its high energy density battery cells could be the breakthrough needed to enable eVTOL aircraft to have practical use range and endurance.
By Alex Scerri
|

October 28, 2022