Estimated reading time 5 minutes, 55 seconds.
Residents of Washington, D.C., accustomed to helicopters of many types and affiliations crisscrossing the U.S. capital, began noticing new low-flying aircraft this week.
The blue-and-silver Bell 412s belong to the U.S. Department of Energy's National Nuclear Security Administration (NNSA) and are flying grid patterns over the city, sipping the air for any signs of unnaturally high radiation.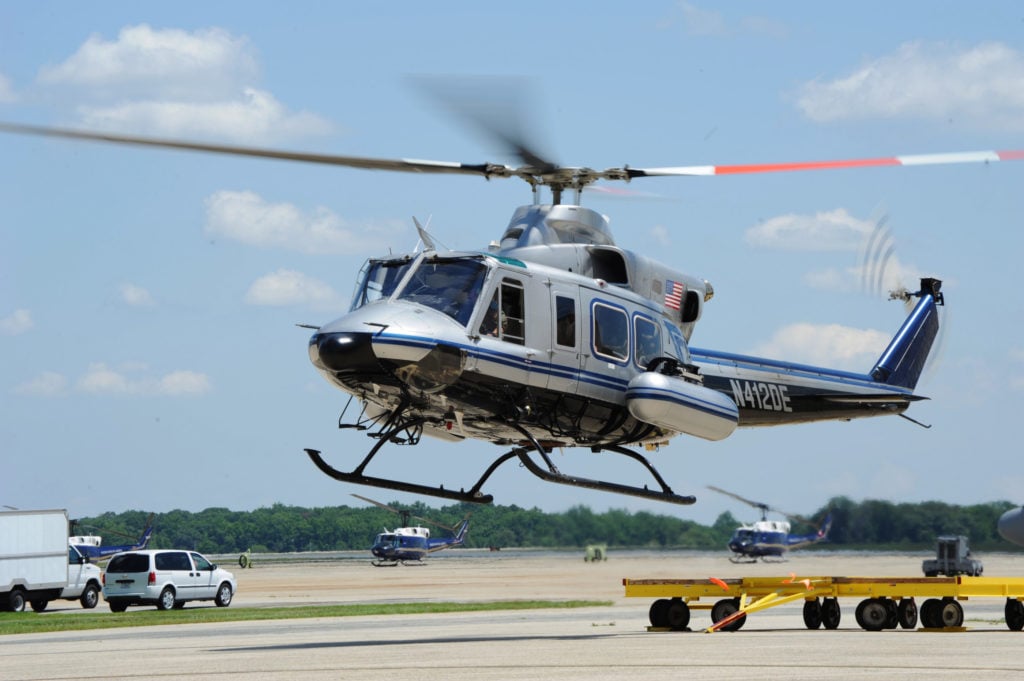 "Aerial radiation surveys are conducted to establish a baseline measurement of natural background radiation," the NNSA said in an email to Vertical. "These baseline measurements help DOE/NNSA identify radiation anomalies that are elevated above natural background levels. If an anomaly is encountered that is inconsistent with background radiation or legitimate use of medical or industrial radionuclides, DOE/NNSA and its mission partners across the federal government would respond to address it in the interest of protecting public health and safety."
The ongoing mission is for conducting scientific measurements only and no surveillance or other form of monitoring will occur during these flights, the NNSA said.
D.C. residents are fairly used to helicopters overhead, with helicopters from more than a half-dozen government agencies — including the FBI, National Park Service, U.S. Air Force, Army, Marine Corps and Coast Guard — and law enforcement and air medical organizations regularly making an appearance. Maryland State Police and the D.C. Metro police also operate helicopter fleets. 
The VH-3D Sea King that serves as Marine One when the president is on board regularly flies between Andrews and the White House, some of the same airspace sometimes used by V-22 Ospreys flying north along the Potomac River from Marine Corps Base Quantico in Virginia.