Estimated reading time 5 minutes, 38 seconds.
Continual research and development has led to a new evolution of airborne firefighting tank technology to aid in accurate and faster dispersal of water onto bushfires.
In 2018, the Helitak FT4500 Fire Tank underwent rigorous flight-testing and trials in conjunction with High Performance Helicopters (HPH) in California.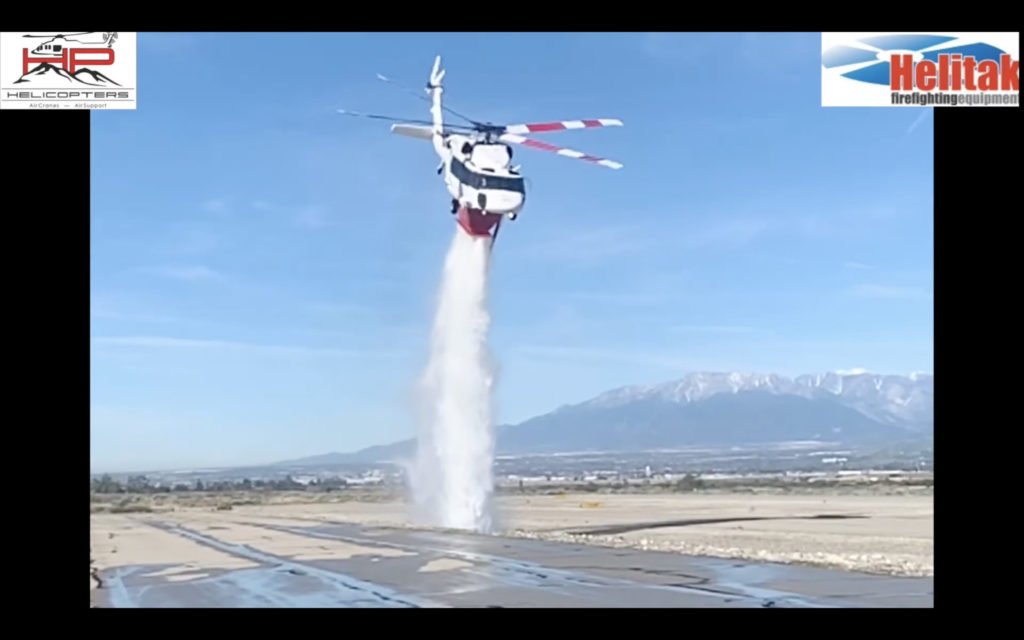 The tank received 8110-3 Major Alteration approval in early 2020 with HPH President, Brad Bauder commenting, "High Performance Helicopters has been testing and operating the new Helitak Black Hawk tank design for near on two years now and this tank is a game changer in the Aerial firefighting space. Lightweight, Large Type 1 water volume capacity and easy plug and play operations offering a perfect and controllable drop pattern every time."
Helitak, an Australia aerial firefighting design and manufacturing company, have been specialising in rotary aircraft fire suppressions systems for over a decade and pride themselves on the delivery of high-volume water and retardant from their revolutionary retractable tank system offering enormous head pressure that offers an unmatched drop pattern coverage delivery.
The STC Certification project was overseen and managed by U.S. Technical (Aviation Products, Services, Engineering & Certification) based in Southern California. In addition to continuing to work with Helitak on a number of projects, U.S. Technical will be the PMA house for this product.
After years of research and development the Black Hawk tank offers a plug-and-play underbelly tank which can be installed or removed in less than 25 minutes, requires no costly aircraft modifications and is the only external Black Hawk tank not requiring expensive landing gear extension. This is of particular interest to the military, Government agencies and civilian operators.