Estimated reading time 10 minutes, 20 seconds.
The helicopter crash that killed basketball legend Kobe Bryant was caused by the pilot's flight into clouds and ensuing spatial disorientation, the National Transportation Safety Board (NTSB) ruled Tuesday, recommending that the industry study which simulation technologies are most effective in helping pilots recognize the onset of the deadly phenomenon.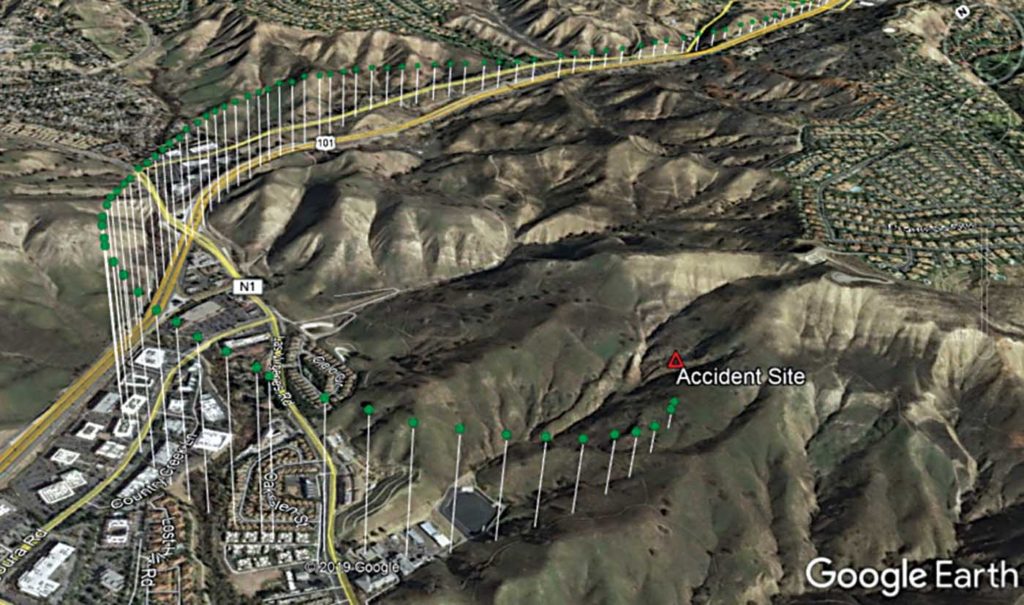 In a public meeting conducted virtually due to Covid-19, board members determined that the probable cause of last year's crash involving an Island Express Helicopters Sikorsky S-76B was pilot Ara Zobayan's "decision to continue flight under visual flight rules [VFR] into instrument meteorological conditions [IMC], which resulted in the pilot's spatial disorientation and loss of control."
Contributing to the accident, according to the NTSB, was "the pilot's likely self-induced pressure and the pilot's plan continuation bias, which adversely affected his decision making," and Island Express's "inadequate review and oversight of its safety management processes."
All nine people on board the S-76B, including Bryant and his 13-year-old daughter, Gianna, were killed when the aircraft slammed into a hillside in Calabasas, California, on Jan. 26, 2020. They had been traveling across the Los Angeles metropolitan area from Orange County to the Camarillo Airport, taking an indirect route to avoid fog and low clouds.
Just before the crash, Zobayan told air traffic control that he was climbing to 4,000 feet, which would have taken him through a widespread cloud layer — illegally, for his VFR operation. Radar data indicated that the helicopter reached 2,300 feet mean sea level, just 100 feet below the top of the cloud layer, before entering a descending left turn and ultimately impacting terrain.
According to NTSB staff, Zobayan likely experienced two powerful illusions associated with his vestibular system: "the leans," making him think he was flying straight and level while actually in a turn, and a somatogravic illusion that gave him the impression the helicopter was climbing when in fact it was descending.
"There's really two types of disorientation," explained NTSB Chairman Robert Sumwalt during the meeting. "There's the type of disorientation like you're lost — you might think you're over the I-5 freeway, but you're really over the 101. And that's not the type of disorientation that we're talking about here at all. We're talking about spatial disorientation, where literally the pilot may not know which way is up or down, whether he or she is leaning left or right."
In such a loss of control situation, a helicopter terrain awareness and warning system (HTAWS) would not have aided the pilot, Sumwalt said. HTAWS is one of the technologies that would be required for turbine-powered rotorcraft with six or more passenger seats under a proposed Kobe Bryant & Gianna Bryant Helicopter Safety Act, which also calls for such helicopters to be equipped with a flight data recorder (FDR) and cockpit voice recorder (CVR).
"[HTAWS] devices are designed for a class of accidents we call CFIT or controlled flight into terrain, in which the aircraft [is] under control of the pilot," said investigator in charge Bill English. "This accident is not consistent with a controlled flight into terrain scenario."
For most of the accident flight, English continued, Zobayan was well aware of the surrounding terrain, while in the final seconds of the accident flight, HTAWS would likely have been "more of a confusing factor than anything else. So while it's great technology, we just don't think it applies here," he said.