Estimated reading time 5 minutes, 39 seconds.
MD Helicopters, Inc. (MDHI) announced the addition of new members to its leadership team, paving the way for further increased product expansion, growth, and delivery on customer expectations.
"The last year has been an exciting and transformative time for MD Helicopters. We have made significant changes to our leadership team, adding individuals with the skill, experience, and power to lead us into the future alongside the rest of our leadership team," said Alan Carr, sole director of MDHI's board of directors. "We are already seeing the results from these actions as our deliveries build and processes improve, even in the wake of the COVID-19 pandemic. It's a new day for MD Helicopters."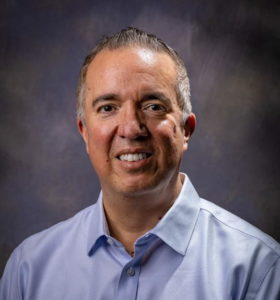 Mario Coracides — Vice President, Supply Chain. In this position, he oversees the supply chain strategy with an eye toward improving productivity, reliability, and supplier quality while gaining cost efficiencies and better preparing the company to succeed after the pandemic.
A Six Sigma Black Belt, Coracides has a long and proven 25-year track record of driving continuous improvements in supply chain and operations for complex global commercial companies serving public and private organizations. He was most recently responsible for global operations and supply chain as senior vice president for Vectrus, a publicly traded government service provider and distributor. He has held senior leadership roles for Pacific Architects and Engineers (PAE), Dresser-Rand, and Finmeccanica S.p.a. and roles of increasing responsibility at Honeywell, United Technologies, and General Electric.
Marc Brodeur — Vice President, Commercial and Military Sales. In this pivotal position, Brodeur is responsible for the leadership of the MDHI military and commercial sales and marketing team, developing new business opportunities and creating customized solutions aligned to customer requirements.
An aviator and retired U.S. Army colonel, Brodeur brings more than 20 years of experience in relationship building, global sales, and business development in aerospace and defense industries to his new role. He most recently served as group vice president business development and strategy for TAT Group and TAT Technologies. He has also held senior level sales and marketing roles for Smiths Aerospace, Goodrich, and Ultra Electronics Flight Line Systems.