Estimated reading time 5 minutes, 33 seconds.
The first two of the U.S. military's new HH-60W combat rescue helicopters landed at Moody Air Force Base in Georgia on Nov. 5, arriving straight from Sikorsky's training academy in Florida.
Both aircraft were received by the 23rd Wing, 347th Rescue Group, according to an Air Force Statement. They are the first pair of helicopters, nicknamed the "Whiskey" and officially dubbed the "Jolly Green II", of a planned fleet of 113 aircraft that will replace the aging HH-60G Pave Hawk as the service's primary combat search-and-rescue helicopter.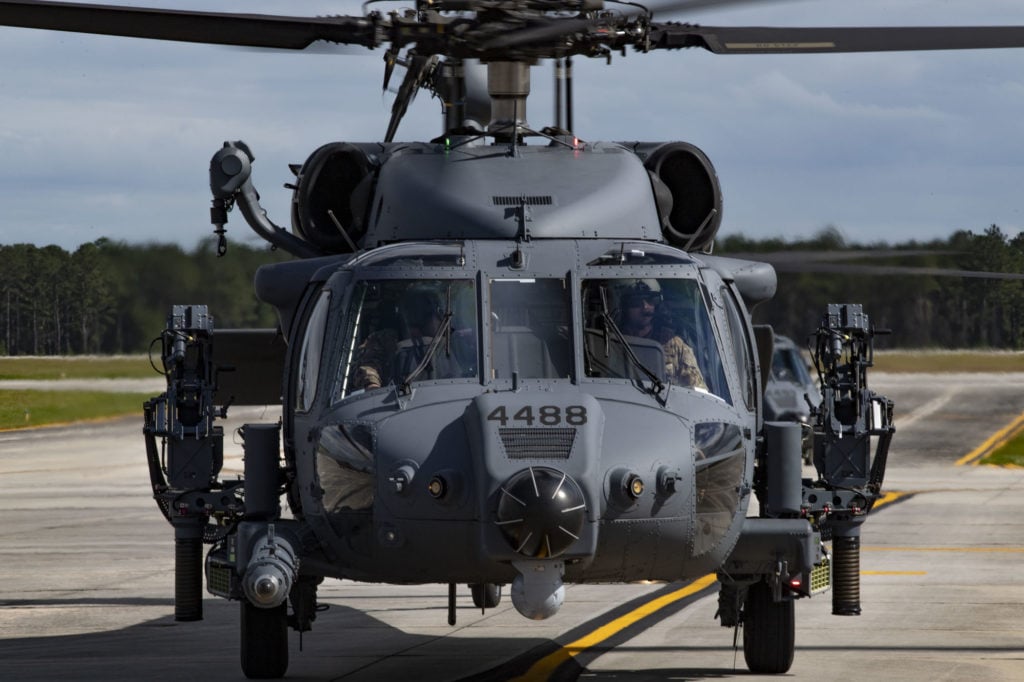 Aircrew from the 41st Rescue Squadron out of Moody AFB and the 413th Flight Test Squadron and 88th Test and Evaluation Squadron, both based at Duke Field, Florida, flew the aircraft from Lockheed Martin's Sikorsky Training Academy.
"The HH-60W comes equipped with a wide range of capabilities that will ensure its crews continue carrying out their critical combat search and rescue and personnel recovery operations for all U.S. military services and allies in contested and diverse environments," the Air Force said. "The delivery of the new model is significant to the personnel recovery mission as it begins the transition from the predecessor, the HH-60G Pave Hawk model, which has been flown for more than 26 years. The Air Force will continue to utilize the HH-60G model until the transition is complete."
In a tribute to its Vietnam War-era predecessor, the new helicopter was dubbed the Jolly Green II after the legendary HH-3E "Jolly Green Giant" combat search-and-rescue helicopter famous for plucking downed pilots from lush Vietnam War jungles.
The HH-60W boasts a number of capability and reliability improvements over the legacy HH-60G. The Jolly Green II sports an all-glass integrated digital avionics systems and a 600-gallon internal fuel tank, double what the G-model carried internally. The Combat Rescue Helicopter has a range of 450 nautical miles with a maximum interior gross weight of 22,500 pounds.