Estimated reading time 7 minutes, 34 seconds.

Though still in the early stages of refining what they need in a next-generation rotorcraft, the U.K. military and NATO are paying close attention to the U.S. Army's Future Vertical Lift program as in-service medium-lift helicopters near the end of their service lives. 
About 1,000 helicopters — including, among non-U.S. NATO nations, around 100 Mil Mi-8/17s, 191 Airbus SA330 Pumas, 167 Sikorsky S-70/UH-60 Black Hawks, 143 Leonardo AW101s and 331 NH90s — are scheduled to retire between 2030 and 2045, according to U.K. Royal Marine Col. Paul Morris, who serves with NATO's Vertical Lift Joint Capability Group.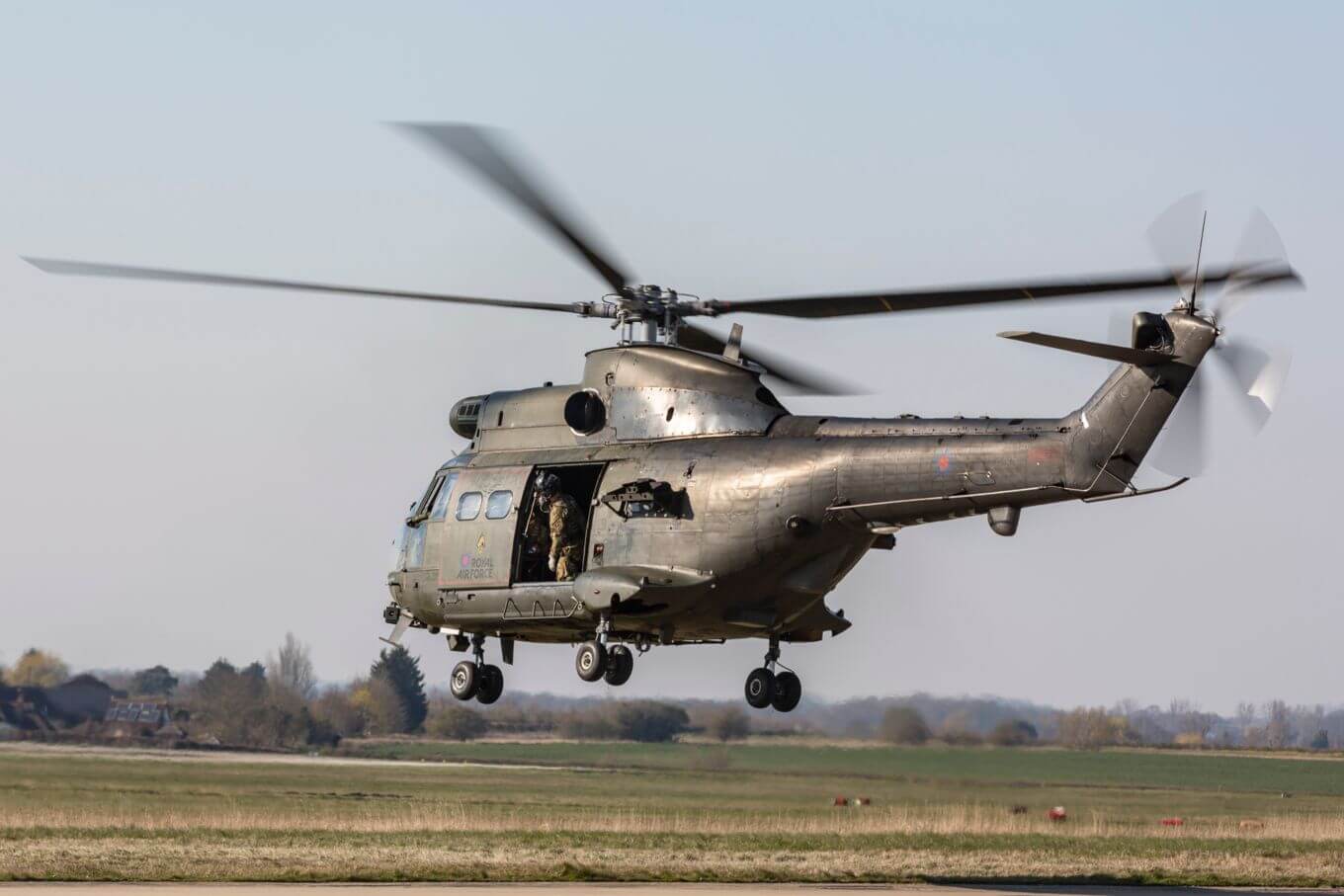 The majority of medium rotorcraft in service with NATO countries first flew between the 1960s and 1980s, with the V-22 the newest airframe first flown in the late 1980s.
That "seems extraordinary to me, as that seems still cutting-edge technology with a tiltrotor, but that's over 30 years ago," Morris said during the Vertical Flight Society's 76th Annual Forum and Technology Display, this year held online because of the ongoing Covid-19 pandemic. "I guess it's a testament to those engineering practices, not just the design and manufacture of the airframe, but the engineering practices over the years that are keeping these aircraft still flying, still operational." 
The U.S. military is preparing for its own fleet of UH-60 Black Hawks to retire around that same period by developing a Future Long-Range Assault Aircraft (FLRAA) to replace them. Running neck and neck in that program are the Bell V-280 Valor advanced tiltrotor and the Sikorsky-Boeing SB>1 Defiant coaxial compound helicopter. 
Careful to mention he was not speaking for the U.K. Ministry of Defence, Morris said the U.K. and NATO are "very interested in the FVL program." The U.K. also has a memorandum of understanding with the U.S. Army to exchange information on FVL.
"We're really interested in the way that it is being run, in the approach to it from the Cross-Functional Team, in the way they have gone about their business. . . . We really watch that with great interest." 
"We're in the utter foothills of this platform's development," Morris added. "We haven't gotten to the stage where we even have a list of requirements, never mind artists' impressions of what this aircraft could look like."
NATO's rotorcraft studies have prescribed replacing medium-lift helicopters first because they are the most widely used and most efficient means of transporting troops and cargo around the battlefield, Morris said. Medium utility aircraft also are more easily and swiftly deployed by strategic airlift than heavier helicopters.
The U.K. has two medium aircraft in service, the Puma HC Mk2 and the Merlin Mk2/Mk4. The Puma is scheduled to retire from service around 2025 and so is in line to be replaced first, Morris said.