Estimated reading time 7 minutes, 38 seconds.
Airbus Helicopters is betting on a variety of launch applications, combined with innovative customer support, to rapidly gain experience and establish an impeccable track record for the H160 medium twin.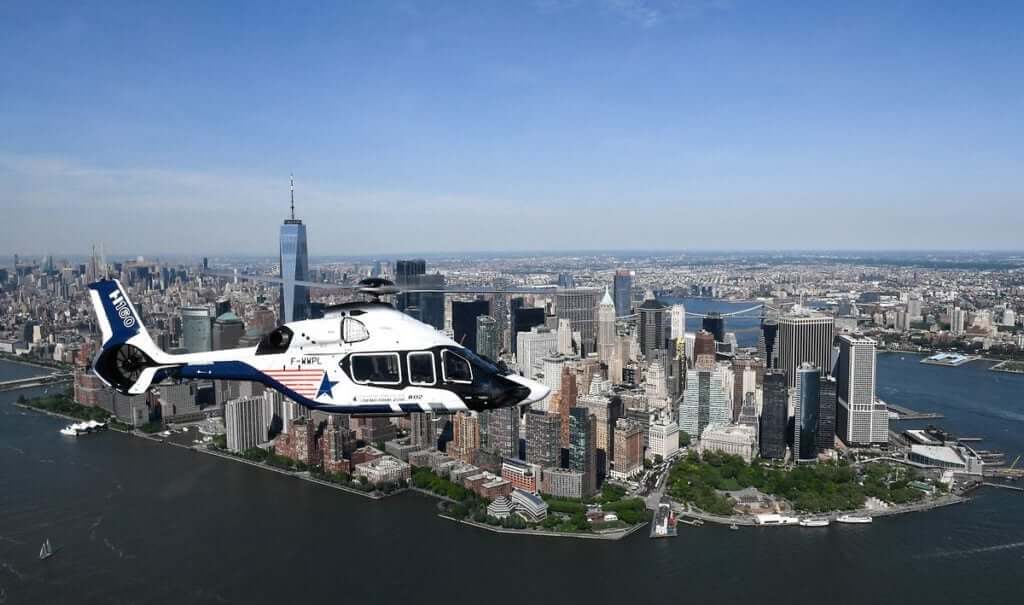 The company's new flagship received its certification from the European Aviation Safety Agency (EASA) early last summer, but is still waiting for the validation of that approval from the U.S. Federal Aviation Administration (FAA). The first delivery is planned to take place in the U.S., which makes the FAA's seal all the more important to the program.
Travel restrictions due to the Covid-19 pandemic have prevented FAA personnel from visiting Airbus's headquarters in Marignane, France. Usually, the validation process takes just six months, according to Bernard Fujarski, the H160's program manager.
Student pilots cannot travel to Marignane, where an H160 flight simulator has been installed. Airbus has therefore devised a training program that relies on flights only. "But FAA pilots have yet to assess it," Fujarski said.
Seven deliveries are planned for 2021 to customers in Brazil, France, Japan, the U.K. and the U.S. Applications include search-and-rescue, electronic news gathering, VIP transport and route-proving to oil-and-gas offshore platforms.
The H160's backlog stands at approximately 40 orders, said Fujarski. That means Airbus's salespeople have yet to meet the airframer's stated goal of regaining lost market share against the Leonardo AW139. In 2019-20, Leonardo delivered a total 117 examples of its medium twin.
The first order from the French government is expected soon. It is anticipated to comprise 12 helicopters, most of which will be built like civil ones and used by the Gendarmerie (a police force with military status).
Another governmental contract is being prepared for a military version, in the framework of France's Joint Light Helicopter program. It will use different mission systems and therefore a new avionics suite.
The H160 inaugurates a new production scheme, based on so-called main component assemblies (MCA). An MCA is built and tested before it reaches the final assembly line (FAL) in Marignane. For example, the central fuselage, including the cockpit, comes from Airbus's factory in Donauwörth, Germany.
The FAL reuses a hangar that previously housed the AS365/EC155 Dauphin's FAL. The level of automation has been increased, notably with wire-guided carts. Ergonomics and the prevention of hazards such as musculoskeletal disorders were rethought. Higher platforms give workers easier access to the engines and the main gearbox.