Estimated reading time 10 minutes, 6 seconds.
In warfare, just as there is one side that develops codes and another side that seeks to break them, there is also one side that develops missiles to shoot down aircraft and another side that seeks to thwart such attacks.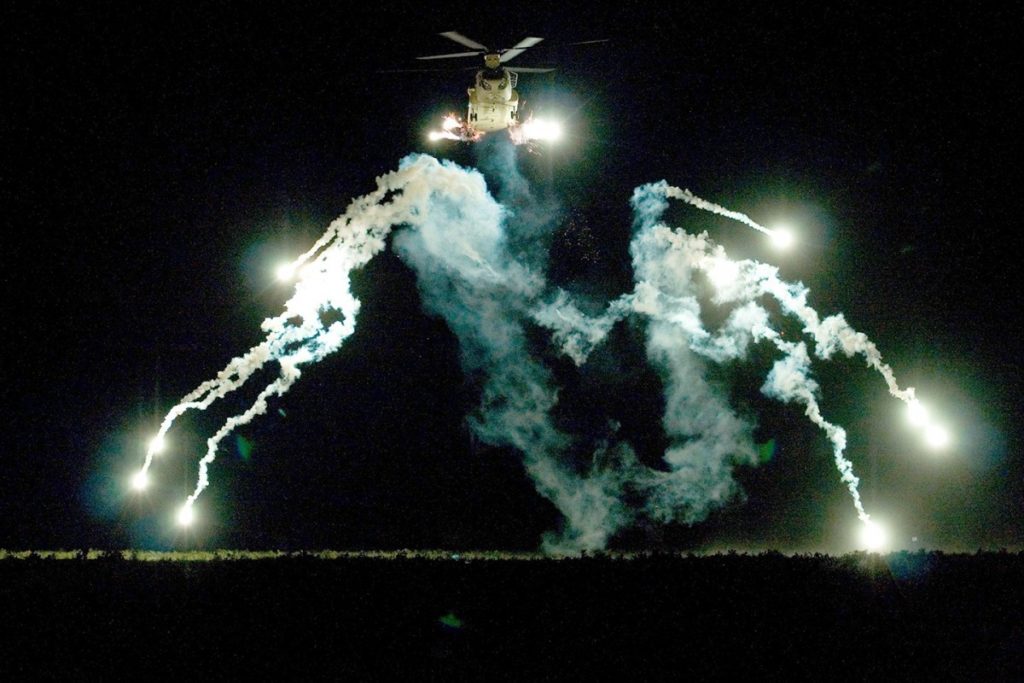 Although technology may evolve over time, the same dynamics persist in the never-ending struggle to defeat or neutralize threats from an adversary.
"It's really a chess game and it's a tough battle," said Clinton Plaza, a computer engineer who works at the Countermeasures and Flares Branch at Picatinny Arsenal. Plaza and his colleagues develop strategies and design expendables to protect Army aircraft by using decoys to thwart incoming enemy missiles.
Expendable countermeasures are a class of pyrotechnic and electronic warfare devices used to protect aircraft from guided surface-to-air and air-to-air missiles. They are single use and are dispensed from aircraft to provide decoy targets to the missiles and divert the missile safely away from the aircraft.
The Countermeasures and Flares Branch strives to increase aircraft survivability through the design, development and production support of countermeasures, such as decoys, chaff, and flares. The goal is to provide solutions to defeat legacy, emerging and future threats to Army, Joint Service, and Allied aviators.
The Branch operates under the Pyrotechnics Technology Division, which is part of the U.S. Army Combat Capabilities Development Command, known as DEVCOM, Armaments Center. Plaza and his colleagues perform their duties at the Picatinny Effectiveness and New Countermeasure Evaluation Lab, or PENCE.
"Over the last 12 years or more, James Wejsa, the chief of the Pyrotechnics Technology Division, has pushed hard to bring in a modeling and simulation capability in house to better evaluate that products we produce and expedite the development cycle by assessing designs in a digital or a 'hardware in the loop environment,'" Plaza said. Hardware in the loop refers to the use of actual threat hardware, or surrogate systems, that might be available as part of countermeasure development.
"We can take either digital representations of missiles, or use actual threat hardware, and evaluate digital representations of our countermeasures against those," Plaza said. "It helps us to better design the countermeasures and get a better idea of what may work and what may not work throughout the development process and before we go into an operational test event."
Before powerful computers became readily available, the main method for evaluating expendable countermeasures was to fly an aircraft, track it with actual missile hardware, deploy expendables and observe how the missile responded to the countermeasures deployed. This method is expensive, labor intensive, time-consuming, and does not allow for the agility needed to ensure the protection of Army aviators against the constantly evolving threats.
The countermeasures modeling and simulation lab has been in various stages of operation over the years. It has only recently become fully operational with significant facility renovations, including more workspace, and the addition of powerful computer systems to perform advanced threat analysis, modeling and simulation.