Estimated reading time 1 minute, 51 seconds.
Two months after Vertical Marketplace launched as a stand-alone e-magazine, the brand is expanding once again. Vertical Marketplace will now include HeliTrader, a dedicated section for the sale and lease of helicopters, parts and accessories.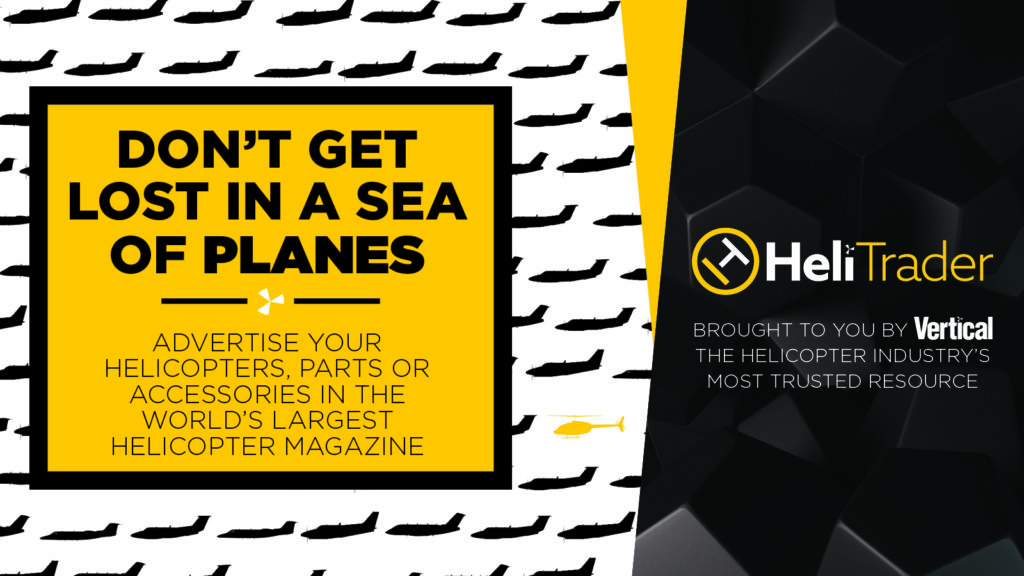 HeliTrader will build on the success and reputation of Vertical Magazine, the helicopter industry's most trusted resource, to connect buyers and sellers of aircraft and components. It will be a "one-stop shop" focused exclusively on the rotorcraft community — with no fixed-wing listings for visitors to sift through.
"We created HeliTrader because existing aircraft sales marketplaces are largely focused on airplanes, so helicopter listings don't get the attention they deserve," explained MHM Publishing co-owner Mike Reyno, publisher of the Vertical titles. "Our unrivaled global audience of helicopter industry professionals makes us the natural choice to host a dedicated helicopter sales channel."
HeliTrader will debut in the December issue of Vertical Marketplace, and will continue to expand both within Vertical Magazine and online in the months to come. To advertise in HeliTrader, please contact Rob Reyno at rob@mhmpub.com or 1-519-748-1591.