Estimated reading time 3 minutes, 8 seconds.
A new partnership between Turbo Pure Water and Mike Broderick of Rotordoc, LLC. aims to bring increased maintenance support and education to the aviation industry. Turbo Pure Water produces high-purity water systems that help prevent turbine corrosion, and Mike Broderick is an expert in preventative maintenance.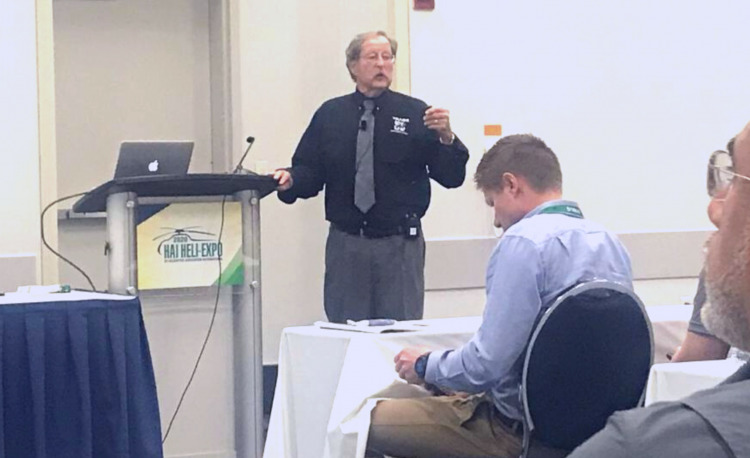 "We're excited to align our Turbo Pure Water brand with an expert in the helicopter industry," said Courtney Lawyer, vice president of customer relations for Turbo Pure Water.  "We strongly believe in education, and, thanks to this partnership with Mike, we are now able to offer FAA-approved courses in an easy-to-access virtual format."
Since 1985, Mike Broderick of Rotordoc, LLC, has had a career that spanned a wide breadth of technical, logistic, sales, management and chief executive officer responsibilities. Broderick previously co-owned California Airmotive Group (CAG) which retained two 145-repair stations. He has been a shop and field technician specializing in rotorcraft turboshaft engines for light and medium helicopters; served as a satellite and program manager for major engine overhaul companies; major helicopter OEMs and worked as director of maintenance for several FAA and EASA approved part 145-repair stations specializing in light and medium helicopters and FAA approved part 141 flight schools.  
"During my five-year association with Trace, I had the privilege of working with Turbo Pure Water and their purpose built aviation water distillation system. I have witnessed the positive results of instituting 'Turbine Engine Hygiene' as a consistent component of a maintenance program," said Broderick.