Estimated reading time 3 minutes, 24 seconds.
CAE announced it has been awarded a subcontract by Lockheed Martin to supply the CAE Magnetic Anomaly Detection-Extended Role (MAD-XR) system for United States Navy MH-60R Seahawk helicopters.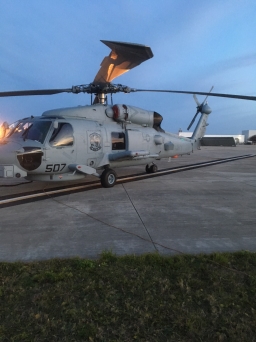 CAE MAD-XR is a highly sensitive magnetometer designed to sense changes in the earth's magnetic field and is used as a sensor to detect submarines. Lockheed Martin Rotary and Mission Systems is the lead systems integrator for the U.S. Navy's MH-60R "Romeo" helicopter, which is the Navy's primary anti-submarine and anti-surface warfare helicopter.
Under terms of a Phase 1 contract from the U.S. Navy, Lockheed Martin has responsibility to integrate the CAE MAD-XR into the MH-60R helicopter. CAE will provide the MAD-XR system and support Lockheed Martin with non-recurring engineering and integration services. Initially, a total of six MH-60R helicopters will be integrated with the CAE MAD-XR during Phase 1.