Estimated reading time 2 minutes, 22 seconds.
Guardian Mobility offers an advantageous new service allowing small simultaneous broadcast messages to be sent to thousands of miniature devices anywhere in the world, via the Iridium satellite network.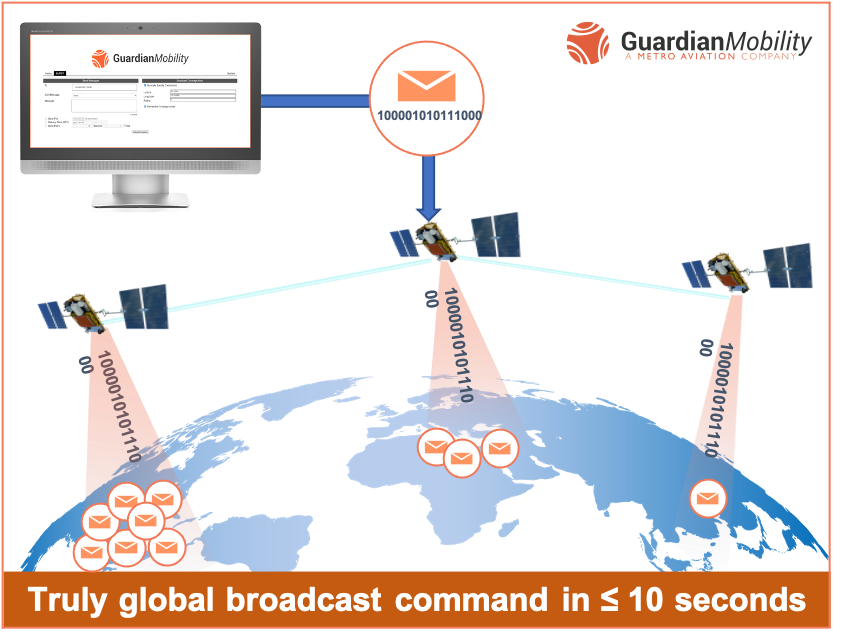 NASA recently began testing to evaluate this service's use for their NASA BURST (Boom Universal Recorder Satellite Trigger) capability. The requirement is to send a simultaneous message to recorder sensors (up to 100) located anywhere in the world with a coded message that will identify which remote sensor should start at what time and when it should stop recording. These sensors are often in locations with no cellular connection and need to receive the information in near-real-time.
The Iridium network is the only low orbit satellite constellation that offers truly global coverage with interconnected satellites to provide unique data assurance. This service is cost-effective, as you pay for one broadcast message to all and ensures critical information reaches all recipients in near real-time, anywhere in the world.
The satellite BURST receivers are set to receive only. They do not ping the network constantly giving away their locations, and their low power makes them challenging to detect from a signal intelligence malicious attack. Users can also target messages by setting up specific locations of approximately 1km in diameter, or send them to a defined area such as a state, country, or the entire world. This reduces cost and ensures the highest level of data integrity.
This press release was prepared and distributed by Guardian Mobility.