Estimated reading time 4 minutes, 40 seconds.
The H-1 mixed fleet of AH-1Z Viper and UH-1Y Venom attack and utility helicopters have accumulated more than 400,000 joint-flight hours. Designed by Bell Textron Inc., a Textron Inc. company, as the dedicated military helicopters for the United States Marine Corps (USMC), the Viper and Venom have been deployed around the world across a full spectrum of military operations since 2010.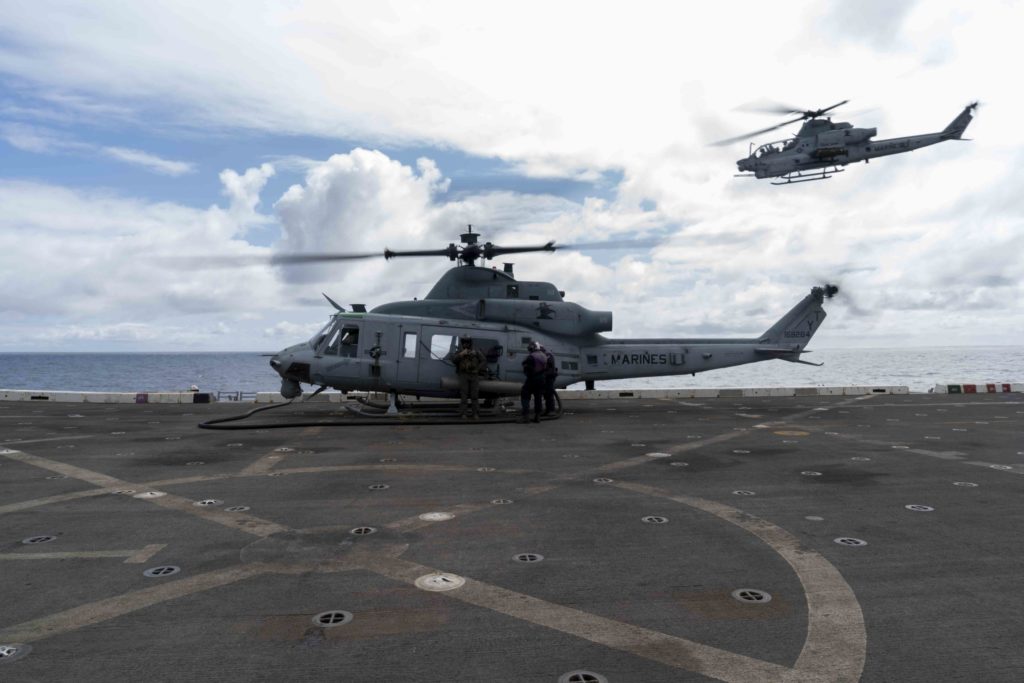 "Reaching the 400,000 hour milestone represents the collective efforts of the men and women dedicated to upholding the H-1's legacy of success," said Mike Deslatte, Bell H-1 vice president and program director. "The AH-1Z and UH-1Y program exemplifies the vital cooperation between industry and program to ensure we maintain an overwhelming competitive edge against future enemies."
The USMC program of record is for 349 H-1 aircraft split between the AH-1Z Viper and UH-1Y Venom, with production continuing through 2022 for the USMC and then beyond that for foreign military partners. The aircraft are expected to be in service for the USMC through the 2040's, and Bell supports operations with continuous upgrades to maintain reliability, survivability and lethality on an evolving battlefield.
The aircraft modernization program includes modifications like Link-16 integration as part of a defined road map of planned improvements designed to ensure the H-1 platform maintains its technological edge and combat capability throughout its service life.