Estimated reading time 3 minutes, 39 seconds.
Bell Textron Inc., a Textron Inc. company, announced the delivery of a Bell 505 helicopter equipped with the Med-Pac Inc. LLC Emergency Medical Services Lite Interior to BAR Aviation. This marks the first Bell 505 in Uganda and the first Bell 505 designed to complete medical evacuation (medevac) missions in Africa.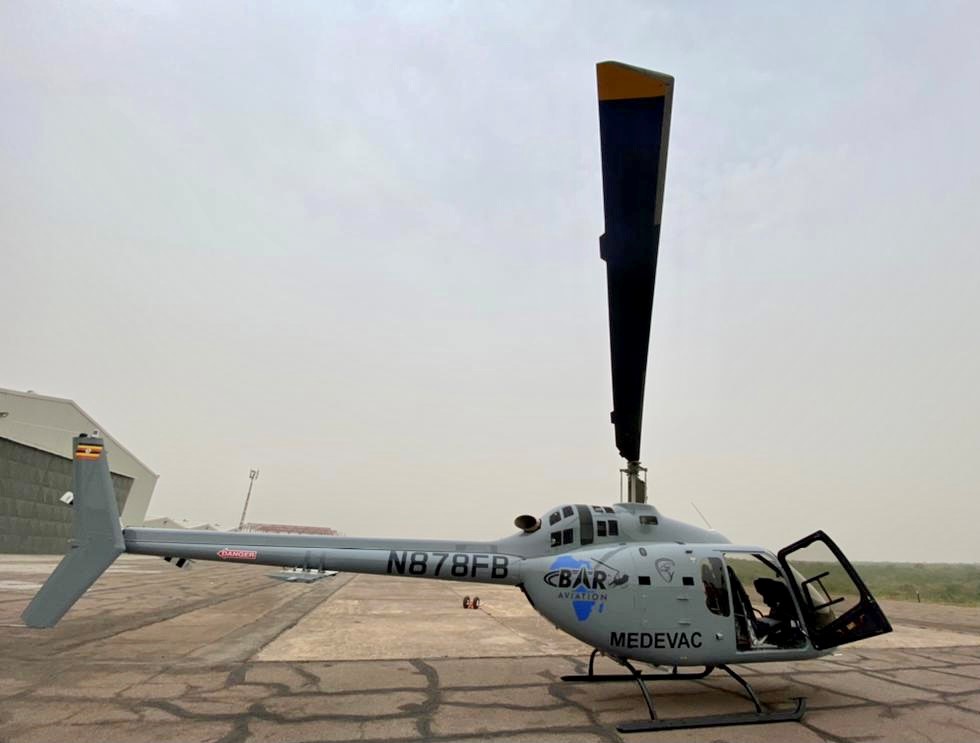 "We are elated that BAR Aviation has chosen the Bell 505 as its Helicopter Emergency Medical Services (HEMS) platform and will operate the first medevac Bell 505 in Africa," said Lynette Loosen, regional sales manager, Africa. "By leveraging the aircraft's unique design, competitive cost and flexible kit installation, the platform enables our customers to provide safe and reliable medical services to its patients."
BAR Aviation is a Ugandan aviation company known for being the leading operator in the region. Among its many services, BAR provides air medical evacuation services to support communities and connect them to life-saving medical support. The Bell 505 will support the work of the Ministry of Health, Ministry of Tourism and the police. 
"We are proud to accept the delivery of the first Bell 505 in Uganda," said Barak Orland, chief executive officer, BAR Aviation. "We saw the need and importance of having an evacuation helicopter in the country that helps give the citizens of Uganda the best chances of survival in the critical golden hour. The Bell 505 is an excellent aircraft for the job with state-of-the-art safety features and avionics that allow the pilots to reach their destinations quickly and safely."