Estimated reading time 10 minutes, seconds.
In the three years it has been flying, Bell's V-280 Valor advanced tiltrotor has spent 200 hours in the air on more than 150 flights, amassing reams of data it will use to compete in the Army's soon-to-be-launched search for a Black Hawk replacement.
Valor remains a Bell aircraft, but developed in partnership and with some funding from the U.S. Army, which challenged industry to pitch the best, most capable replacements for the UH-60 Black Hawk that could be built relatively affordably with mature, available technology.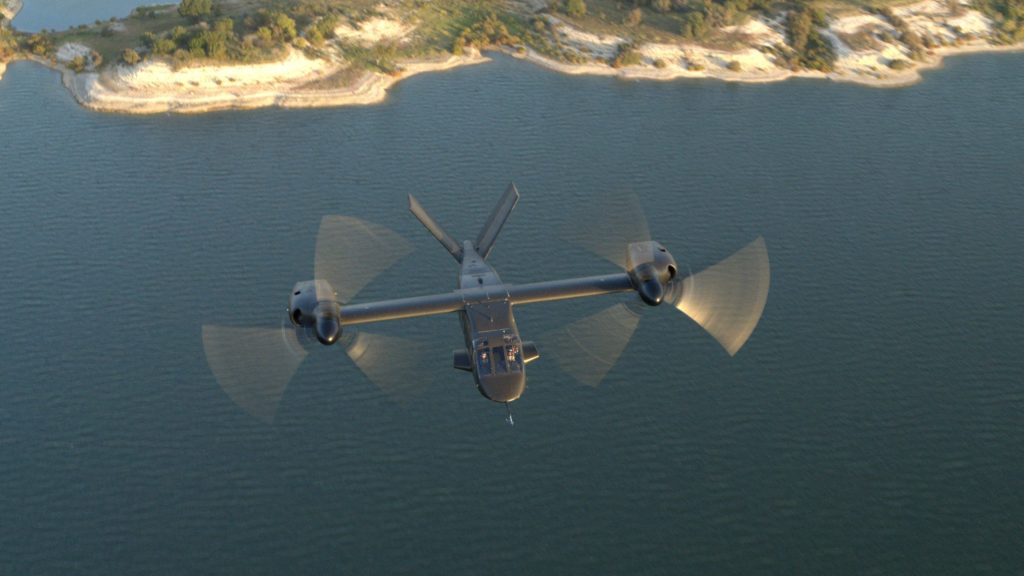 For the relatively small amount of cash the Army threw at industry during the former Joint Multirole Technology Demonstration (JMR-TD) effort, it got a lot in return. Both Bell and its main competitor, a team of Sikorsky and Boeing, built and have extensively flown operational prototypes that demonstrate real-world combat-relevant capability at speeds well above any conventional helicopter.
Designed and perfected wholly in a digital environment, V-280 has flown without a hitch since it first lifted off on Dec. 18, 2017. The aircraft has been dutifully and without issue expanding its flight envelope and performance milestones ever since, said Ryan Ehinger, who was lead engineer on the V-280 through its flight test phase and now serves as vice president and program director for Future Long Range Assault Aircraft (FLRAA).
"Since we started this essentially three years ago now . . . we've really had a targeted approach to this flight test activity to make sure we could prove out everything we said the V-280 could do," Ehinger told Vertical. "What you've seen us do over the three years is us clicking off milestones."
Those milestones include both flying faster than 300 knots true airspeed and complex low-speed choreography. In recent months, at least 10 flights were completed with Army experimental test pilots — four different "XPs" have flown Valor — at the controls. It has demonstrated deploying troops by fast rope and multiple autonomous flights with no pilot at the controls.
All of the complex critical flight components of the V-280 — especially Bell specialties like the gearboxes, drivetrain and rotor systems — were deliberately designed with an eye to how they eventually would be produced at scale "reliably and affordably," Ehinger said. That paid off in the reliability of the V-280 prototype that continues to fly with no grounding date in sight. In three years of flight testing the aircraft has never experienced issues with its rotor systems or drive train, Ehinger said,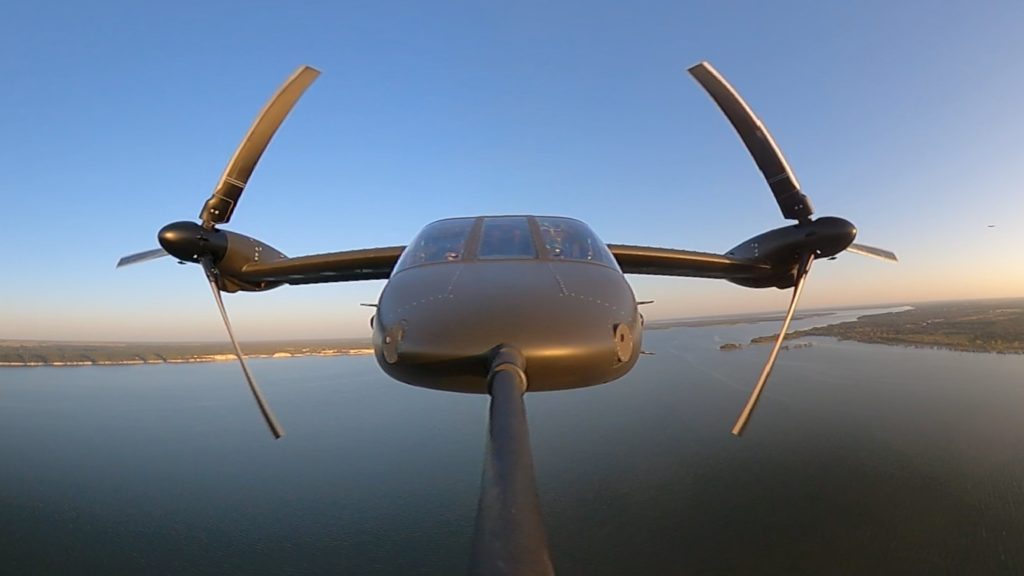 "It's got a lot of life left in it," Ehinger said. "We did not design an aircraft that can only fly 200 hours. It's designed for a lot more than that. We will continue to work with the Army to see where they want to take it and any areas they want to get some test data."
"It's the same aircraft," he added. "We have added some additional things to it, but the drive trains and rotor systems are the same that have been flying the entire time. We added some software to improve the handling qualities, an autonomous guidance computer, the distributed aperture system and a tactical data link, but we really haven't had to go in and do any wholesale changes to systems or components."
Recent demonstrations at the Bell Flight Research Center in Arlington, Texas, included use of a newly installed tactical common datalink (TCDL) from Lockheed Martin and completion of sling load sorties involving multiple cargo lifts to demonstrate the procedure and coordination of ground crew, aircraft, crew chief, pilots and the behavior of the loads.