Estimated reading time 5 minutes, 18 seconds.
While operators, OEMs and supporting businesses around the world have had to make changes to adapt to life in a pandemic, a digital service launched by Safran Helicopter Engines is enabling more simple and reactive support for clients, while reducing the need for in-person interaction.
Safran launched its Expert Link digital service in 2018, and since then, it has averaged about 1,000 customer sessions a year. But it was the onset of the pandemic that really brought its benefits into sharp focus.
The Expert Link app is used through a smartphone or tablet, and provides a direct channel between a customer and Safran field rep in which live video of an inspection can be shared. In addition to allowing Safran's experts to see what technicians see in real-time, the service also allows them to share livestreams of data from diagnostic tools to help get an accurate gauge of the level of damage or the amount of maintenance required.
The video feed from other technologies — such as augmented reality glasses or borescopes — can also be shared through Expert Link.
Safran's engineers can then provide detailed instruction and feedback with visual aids, and securely share files and assets.
"It increases the reactivity of our support," Sebastien Jaulerry, executive vice president of support and services at Safran Helicopter Engines, told Vertical. "It is easier to answer a video call than to exchange images or video by message. The customer has easier access to his field reps; it enhances their relationship.
"It saves time for our customers and therefore reduces helicopter down time. And for us it avoids the need for field reps to travel to the field."
Jaulerry said the system's compatibility with other technology, such as borescopes, is a real added value, allowing for a very complex inspection. Customer response has highlighted this as being one of the system's major benefits, he said.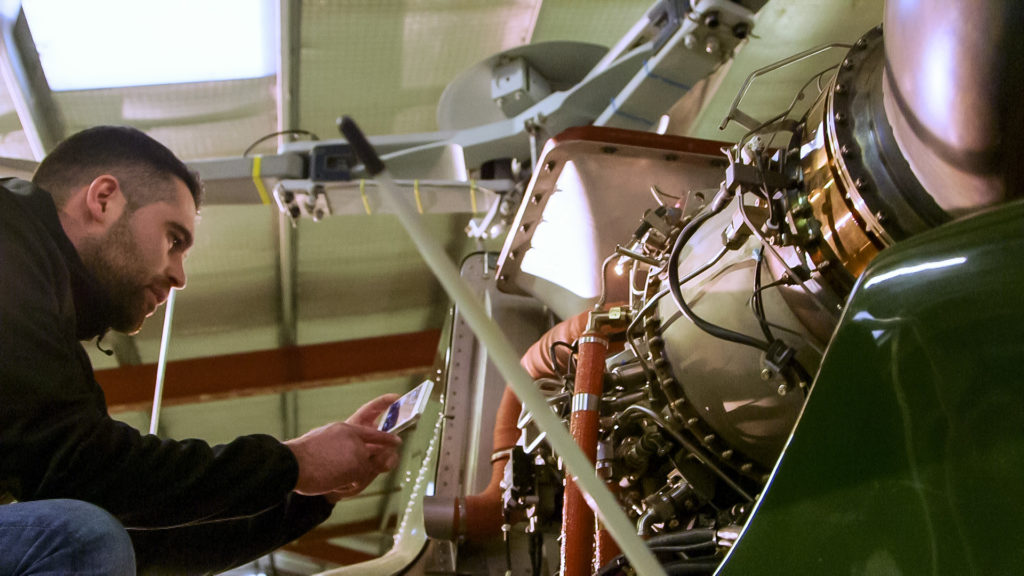 The system isn't designed to increase interaction between customer and field rep, but instead is there to make such exchanges simpler and more reactive.
"It brings the customer closer to his field rep, making the field rep more available and able to respond quickly to their needs," said Jaulerry.