Estimated reading time 2 minutes, 15 seconds.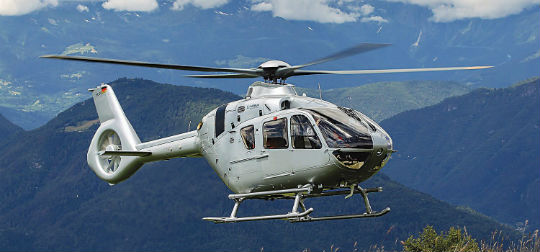 The initial production volume of Airbus Helicopters H135 at Ural Works of Civil Aviation is expected to reach 20 to 30 units. Airbus Helicopters Photo
Ural Works of Civil Aviation (UWCA) has signed an agreement with Airbus Helicopters to allow the licensed production of H135s at its facility in Yekaterinburg, Russia.
The contract also involves the production of the Turbomeca Arrius B2B Plus engines for the H135, in cooperation with the engine manufacturer, as well as the technical repair of powertrains.
According to Airbus Helicopters, the agreement with Ural Works is aimed at supporting the development of the air medical fleet in Russia.
"The end objective is to provide Russian civil authorities with the most modern and reliable helicopters available on the market for medical transportation and public services missions, assembled locally and cost-effectively," the company said in a statement.
According to Vadim Badejo, general director of UWCA, the volume of investments in the project at the initial stage will exceed US$10 million , with a possibility of a significant increase during the next few years.
The initial volume of production is expected to reach 20 to 30 units — which will be comparable to the volume of Bell 407GXPs produced by the plant thanks to the recently-announced contract UWCA signed with Bell Helicopter.
So far, only 11 Airbus H135 helicopters have been in commercial service in Russia, but the localization of their production will allow Airbus to significantly increase the volume of their supply to the Russian market during the next few years.
The H135 is a multipurpose light twin-engine helicopter designed for seven passengers, with a payload of 1.5 tonnes.