Estimated reading time 6 minutes, 22 seconds.
The U.K. Royal Air Force Chinook that spent nearly a week sunk belly-deep in a freezing English field has been lifted free and as of Monday afternoon was preparing to fly back to its home base.
"We're pleased to confirm that the Chinook that became stuck in a field near Wantage last week has been lifted successfully and is now out of the mud," RAF Benson posted Jan. 11 on its Facebook page. "Our engineers are now checking the aircraft, and once safe to do so it will be flown home to RAF Benson."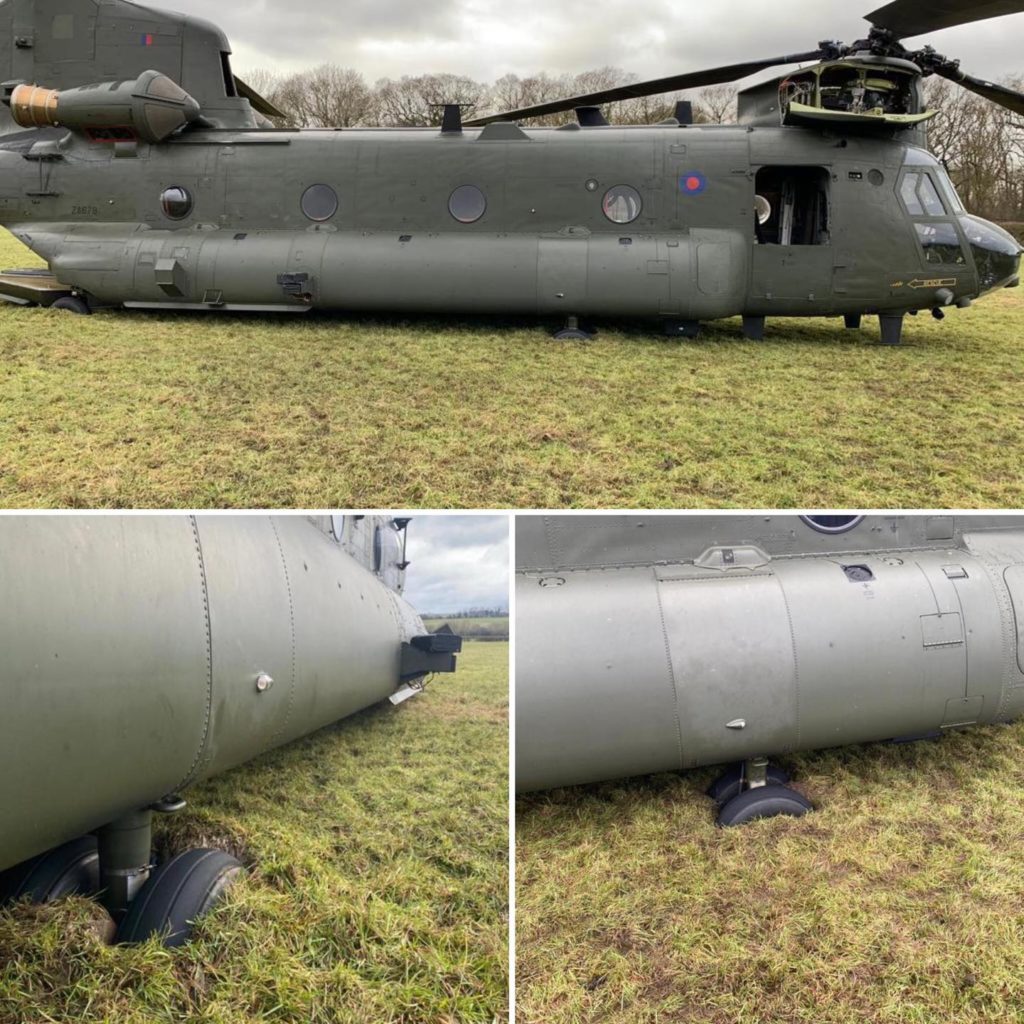 On Jan. 5, the CH-47 made a precautionary landing near Wantage, south of Oxford, following a mechanical issue, RAF Benson posted on its Facebook page.
"Unfortunately, the aircraft soon sank into the field, likely due to the extended period of wet weather that we've been experiencing recently," RAF Benson, to which the aircraft is assigned, said in the Jan. 5 post.
Engineers were dispatched to the landing site to both check on the mechanical issue (it could be fixed) that forced the helicopter down and whether it could be unstuck (it could not). Plans to simply dig the Chinook's wheels from the earth and then fly it out once the mechanical issue was fixed were scrapped because of the risk of damaging the aircraft.
"Extremely soft ground" held tight to the Chinook's landing gear, shown dug in the depth of its tires in photos shared to social media.
"While it was hoped that it could simply be dug out and then flown home, the risk of damage to the aircraft from this course of action has been assessed as significant and alternative options are being explored, including potentially lifting it from the mud with a crane," RAF Benson said. "We are extremely thankful to the landowners for their understanding and support during this work, particularly the kindness they've shown to our team guarding the aircraft during some very cold nights."
The unit hoped to have the aircraft airborne and back to base by the weekend, but it was not to be.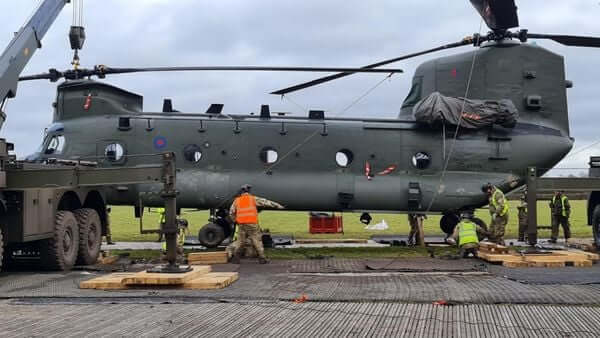 "Given the muddy conditions and freezing weather, it has been a challenging operation to free the Chinook, particularly as we needed to ensure we didn't damage the aircraft in doing so," RAF Benson posted on Jan. 11.
Specialist tri-Service teams, including the Joint Aircraft Recovery and Transportation Squadron and the Royal Engineers, were called in to assist the Chinook experts in devising a solution that would successfully free the aircraft, RAF Benson said. A number of options were considered and it was agreed that the best option would be to lift the aircraft onto a platform using cranes.