Estimated reading time 12 minutes, 17 seconds.
A report released last week by the U.S. Senate Committee on Commerce, Science, and Transportation highlights allegations of misconduct at the Honolulu Flight Standards District Office (FSDO) in Hawaii, finding that Federal Aviation Administration (FAA) managers there improperly granted regulatory and policy deviations to local aerial tour company Novictor Helicopters.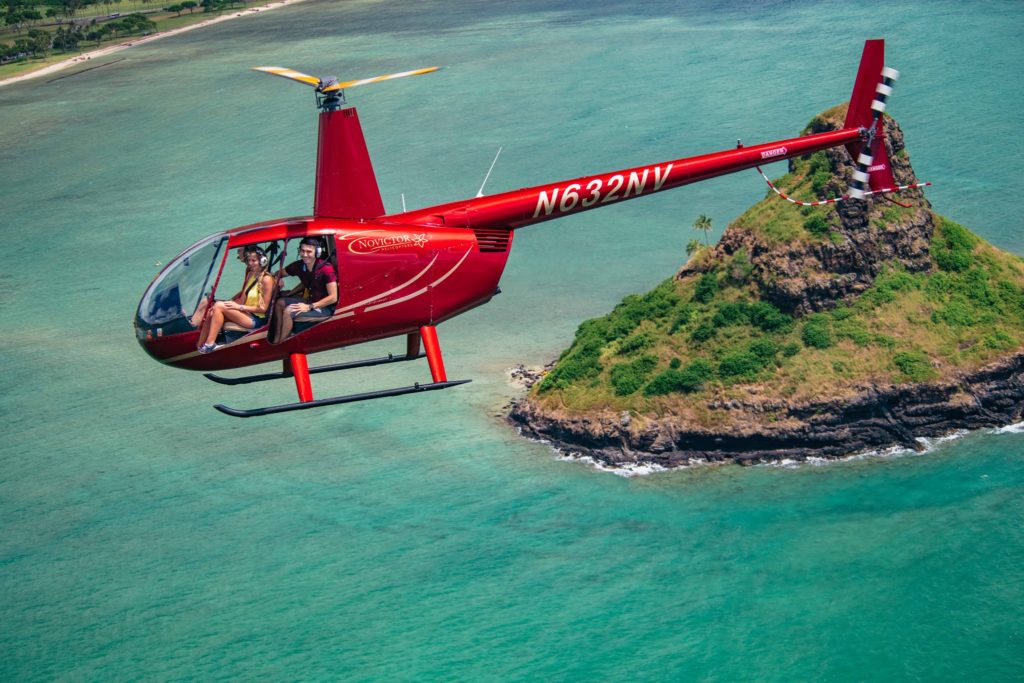 The report on aviation safety oversight is a sweeping condemnation of the FAA, which it says continues to retaliate against whistleblowers instead of welcoming their disclosures in the interest of safety. The document has gained widespread attention for its revelations about the Boeing 737 MAX, including that Boeing and FAA employees involved in returning the model to service skewed human factors simulator testing in an apparent attempt "to cover up important information that may have contributed to the 737 MAX tragedies."
But the report doesn't stop there, also detailing whistleblower disclosures related to the FAA's ineffective safety oversight of Southwest and Atlas Airlines, abuse of its Aviation Safety Action Program, and improper training and certification, in addition to misconduct in Hawaii. "In the most alarming cases, whistleblowers have warned of tragedies before they occur only to be retaliated against by managers," the report states, contending that "in many cases FAA management appears to be aware, and in some cases complicit in thwarting the very oversight they are charged with directing and supervising."
The report's discussion of Novictor Aviation, which does business as Novictor Helicopters, builds on a fact sheet released by the Commerce, Science, and Transportation Committee on Jan. 31, 2020 — just three days after Novictor CEO Nicole Vandelaar was elected to the Helicopter Association International (HAI) board of directors.
The fact sheet laid out allegations by an FAA employee whistleblower who agreed to be identified, Joseph Monfort, that some managers in the Honolulu FSDO "have an inappropriately close relationship with Novictor Aviation" and have granted multiple policy deviations for the company, which has had three accidents since September 2018. In the most recent of those accidents, all three people on board were killed when a Robinson R44 helicopter crashed and burned in a residential neighborhood in Kailua, Hawaii, on April 29, 2019.
The Senate committee's new report found sufficient evidence to conclude that FAA managers improperly allowed Novictor to operate under Federal Aviation Regulations part 91, rather than the more restrictive part 135, before that authorization was revoked on Nov. 2, 2018. The committee also found that Vandelaar was improperly granted part 135 check airman authority by Monfort's front line manager, Darett Kanayama, on Nov. 20, 2018.
According to the Senate report and earlier fact sheet, Monfort uncovered the latter discrepancy during his investigation of the Kailua crash, discovering that Vandelaar had given a check ride to the pilot involved in the crash 10 days before the accident. Monfort proceeded to revoke Vandelaar's check airman authorization on May 3, 2019. Later that day, he was removed from the investigation by his assistant manager Michael Heenan, who cited Monfort's workload as the reason for his removal.
The report states that Monfort has experienced "increasing pressure by his FAA managers to revise findings of his Novictor investigations," and "alleges that retaliation for his whistleblowing has continued since the committee published its first fact sheet," including through changes to previously approved accommodations stemming from his disabled veteran status. Meanwhile, the committee said it has corresponded with six members of the Hawaiian tour community since the publication of its fact sheet in January.
"These individuals, including helicopter tour company employees and former Novictor Aviation pilots, contacted committee investigative staff in support of Inspector Monfort's assertions, uniformly stating their opinions that Mr. Monfort is a strict but fair safety inspector, and that the local helicopter tour community has long held concerns about Novictor Aviation's operations."
However, Vandelaar told Vertical that the committee has refused to hear her side of the story.