Estimated reading time 9 minutes, 26 seconds.
If a pilot is knocked out of action mid-flight, helicopter EMS crews flying for the Roanoke, Virginia-based Carilion Clinic Life-Guard have trained to operate an EC135's autopilot, and could soon learn to fly and land the aircraft.
Pilots and medical crew from the clinic two years ago formed a pilot incapacitation working group (PIWG) after attending a seminar hosted by Air Evac Lifeteam, which learned the hard way that operators should at least prepare medical crew in the back for a pilot to suffer a medical or some other emergency in flight.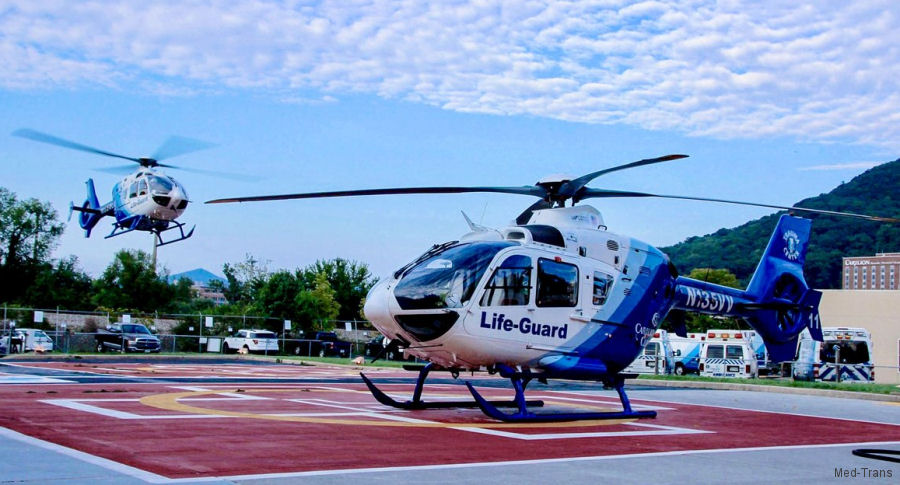 In January 2018 an AEL pilot suffered a medical emergency mid-flight but a cool-headed, highly trained medical crew and a functioning autopilot kept the Bell 206L LongRanger stable until the pilot recovered enough faculties to land in an open field.
After attending a series of lectures on the incident, pilots and crews at Carilion clinic began asking themselves how they would deal with an incapacitated pilot.
"Up until this point, med crews and pilots had engaged in some cursory conversations about these what-ifs with no formal process or training discussed or developed," flight nurse Sid Bingley said Nov. 2 in an online presentation to the 2020 Air Medical Transport Conference. "It was clearly a delicate subject that could open a potentially very large can of worms."
"We needed to determine what we wanted or needed to do if the pilot became incapacitated," Bingley added. "We began to discuss how to stabilize the aircraft, how to avoid terrain and obstacles, with whom to communicate and the importance of reviving the pilot. We needed to develop a set of protocols that would give our medical crews hope in an otherwise hopeless situation."
Based in the southwest Virginia city of Roanoke, Carilion Clinic has a fleet of three Airbus EC135 P2+, IFR-capable helicopters each equipped with three-axis autopilots. Partnered with operator MedTrans, the program provides HEMS coverage to a fairly large, rural, mountainous area that reaches into bordering West Virginia and North Carolina.
The clinic has three rotorcraft bases centered on the Roanoke-Blacksburg Regional Airport, but otherwise has few suitable emergency landing spots aside from sporadic rural airports without round-the-clock supervision. Pilots also must deal with undulating mountainous terrain and associated obstacles.
In such challenging conditions, Carilion crews and pilots studying the issue recognized the use of the EC135's autopilot would be critical for non-aviation personnel to stabilize the aircraft in an emergency.
First, the effort needed buy-in from the principal stakeholders involved, namely the clinic, operator MedTrans, the FAA and not least the medical crews, said Wade Dunford, pilot and base aviation manager.