Estimated reading time 4 minutes, 11 seconds.
Lithuania is on the verge of finalizing a deal to buy four UH-60M helicopters from the U.S. government, part of a larger deal for six Black Hawks to replace its aging Russian-built Mi-8s approved in July.
The country's Ministry of Defence announced Nov. 10 that it is "set to sign a contract" for the aircraft "later this week." Over the next five years, Lithuania has agreed to pay $213 million for the helicopters, additional equipment, spares, and a training, repair and logistical support package. The U.S. is offering up another $30 million in support for outfitting Lithuania with the most-modern UH-60M.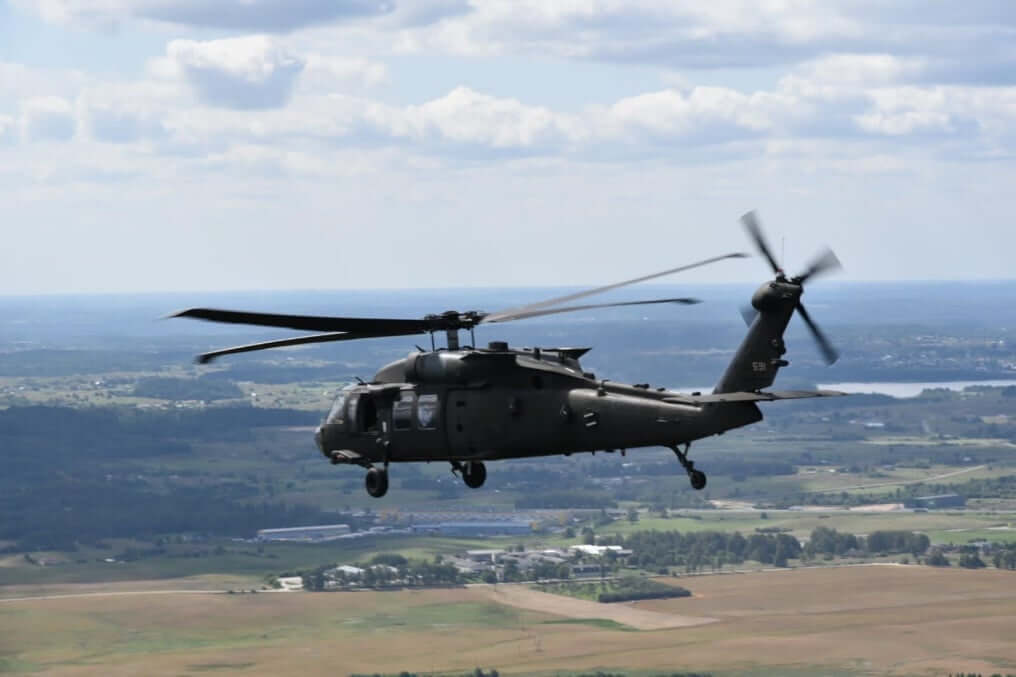 Delivery of the first UH-60M is scheduled for late 2024, "when the Lithuania Armed Forces will have fully trained personnel — pilots and ground support specialists — to work with the new platform and ready maintenance and ground support equipment," Lithuania's Defence Ministry said in a statement published online.
A larger, $380 million deal for six Black Hawks was approved by the U.S. State Department in July. The country retains the option of buying two more helicopters beyond 2025.