Estimated reading time 8 minutes, 19 seconds.
Leonardo today officially delivered the first TH-73A training helicopter to the U.S. Navy, which plans to buy 130 of the helicopters to replace the aging TH-57 Sea Ranger.
Hampered by a 100-day protest by Airbus of the initial contract award and a global pandemic that disrupted supply chains since day one, Leonardo helicopters was able in just 18 months to deliver the first helicopter during a ceremony at its Philadelphia facility on June 10.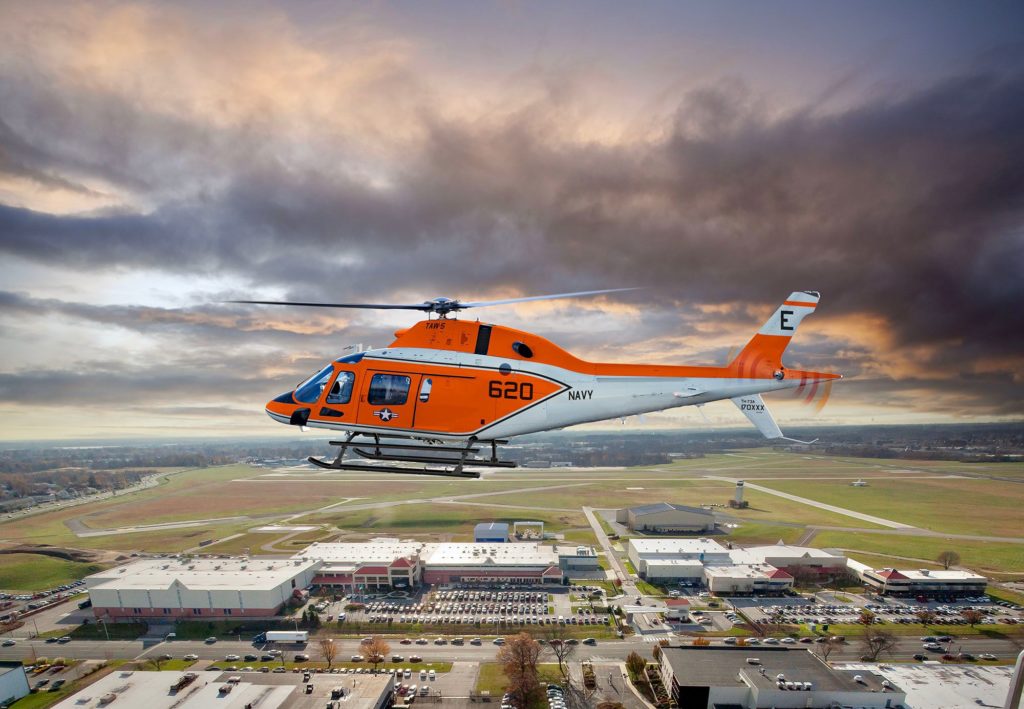 The ceremony was attended by Vice Adm. Kenneth Whitesell, commander of Naval Air Forces and Naval Air Force U.S. Pacific Fleet, Director of Air Warfare Division Rear Adm. Gregory Harris and Capt. Holly Shoger, program manager of the Naval Undergraduate Flight Training Systems program.
Leonardo Helicopters Managing Director Gian Piero Cutillo flew in from Italy for the ceremony, which also featured local, state and federal elected officials, including Congressman Donald Norcross and Philadelphia Mayor Jim Kenney.
Cutillo's attendance underscores the importance Leonardo places on its status as a new U.S. military helicopter supplier. It also was chosen, along with prime contractor Boeing, to build the Air Force's new MH-139 Grey Wolf helicopter, a double coup for a company that had tried in the past and failed to break into the U.S. military market.
Cutillo said "the U.S. Navy expects the highest quality of training for its future aviators."
"We are honored to start delivery of the product chosen for this critical task," Cutillo added. "Today is just the beginning of a journey we have undertaken to support the Navy as it shapes the capabilities of future generations of aviation students."
Leonardo CEO Alessandro Profumo said the event "marks a significant milestone for Leonardo, marking our growing effort and commitment to becoming not just a supplier, but a partner and strategic asset for the United States in several sectors. We are proud to be a core contributor to the future of U.S. defense."
The Navy's total requirement for TH-73s is 130 aircraft with delivery to continue through 2024. The initial, firm-fixed-price contract of $177 million awarded in 2020 called for the production and delivery of the first 32 TH-73A helicopters, initial spares, support, dedicated equipment, in addition to specific pilot and maintenance services. In November 2020, the U.S. Department of Defense exercised options for an additional 36 aircraft in a $171 million follow-on fixed-price-contract.
"This is a great day for Leonardo and Philadelphia. Producing the aircraft that will train our nation's future Naval Aviators is more than just an honor, but also a humbling and extremely gratifying experience," said William Hunt, chief executive officer of Leonardo Helicopters in the U.S. "I am proud of the hard work that our teammates in the US have given to get us to this first delivery and the many that will follow."