Estimated reading time 4 minutes, 31 seconds.
Kuwait has been cleared by the U.S. State Department to purchase new AH-64E gunships and upgrade its legacy D-model Apaches to the most-modern version under a deal worth up to $4 billion.
The U.S. Defense Security Cooperation Agency (DSCA) annoucned approval of the potential foreign military sale on Dec. 29. Included are eight new Boeing AH-64E Apache Longbow attack helicopters and the remanufacture of 16 AH-64Ds Kuwait already owns into E-model Apaches.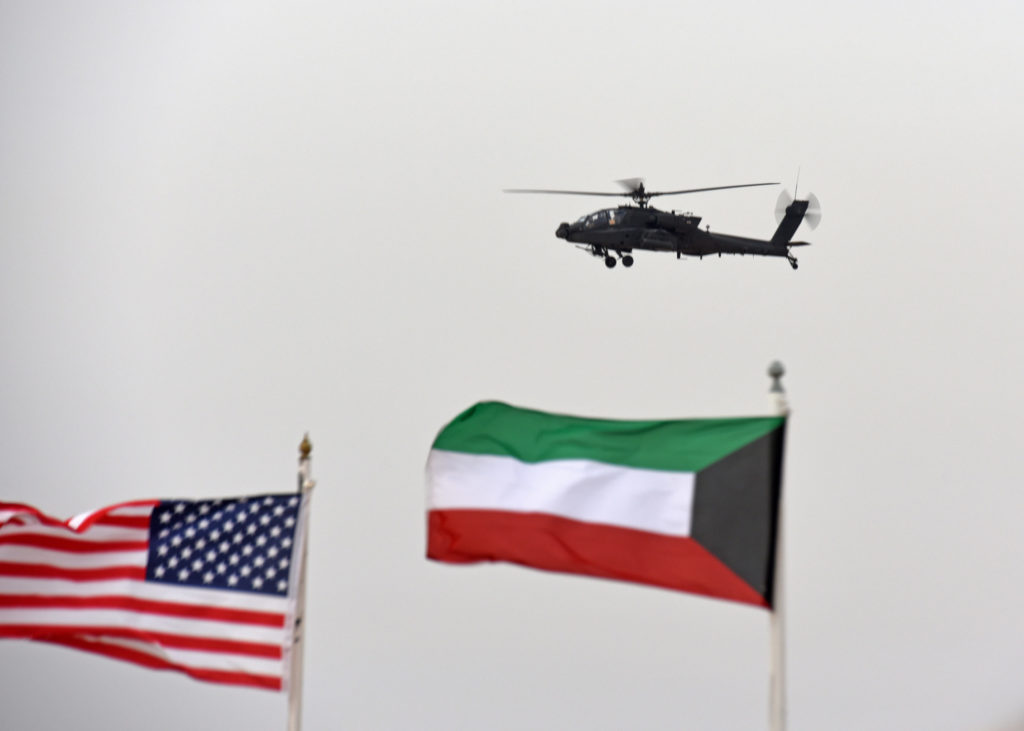 Also included in the potential approved foreign military sale (FMS) are 22 new General Electric T-700-701D engines and 36 remanufactured engines.
"The proposed sale will support the foreign policy and national security of the United States by helping to improve the security of a major Non-NATO Ally that is an important force for political stability and economic progress in the Middle East," an online DSCA announcement of the deal said. "The proposed sale of the AH-64E Apache helicopters will supplement and improve Kuwait's capability to meet current and future threats by enhancing Kuwait's close air support, armed reconnaissance, and antitank warfare mission capabilities."
Along with the helicopters themselves, the State Department also greenlit the sale to Kuwait of a passel of related sensors, equipment and weapons, all of which is enumerated in the DSCA announcement.