Estimated reading time 5 minutes, 10 seconds.
Germany has canceled the most recent effort to replace its aging CH-53G helicopters, claiming the current offers are too expensive, though the country's defense ministry says it still plans to buy a new heavy-lift helicopter "in a timely manner."
Plans to buy an "off-the-shelf" helicopter fleet of between 40 and 60 aircraft under the "Schwerer Transporthubschrauber," or Heavy Transport Helicopter, program were canceled because the options on offer were considered "uneconomic," according to a statement from the German Federal Ministry of Defence, translated from the original German.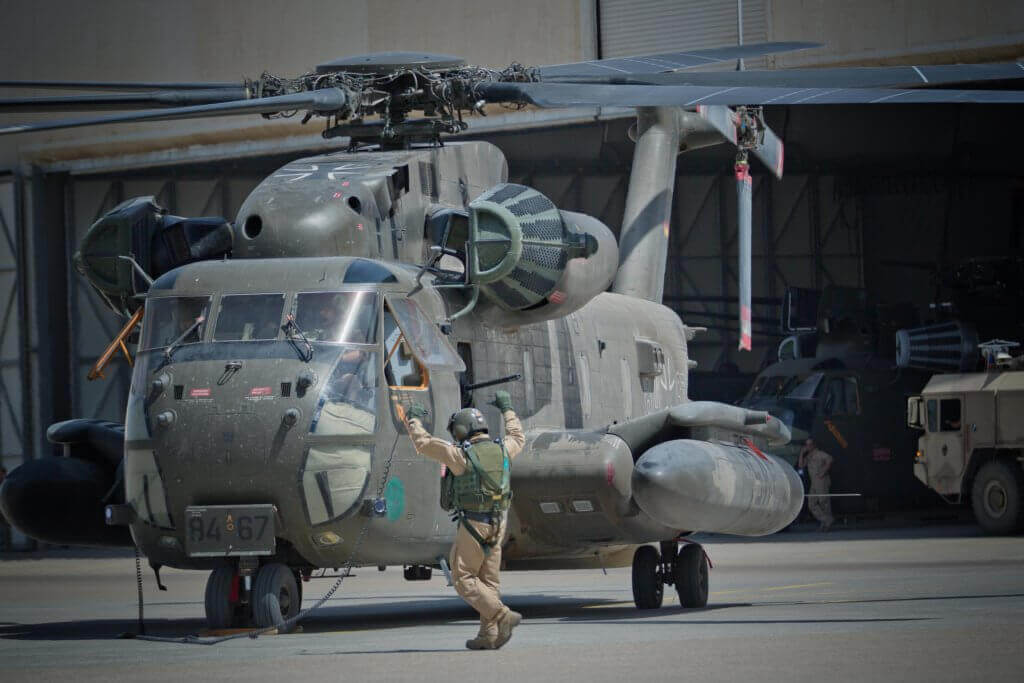 That means that both the Sikorsky CH-53K and the Boeing CH-47 are too expensive for Germany. Both helicopters were formally pitched to replace the Sikorsky CH-53G. Germany had planned to award a contract for the work in 2021 and eventually buy between 40 and 60 helicopters beginning in 2023.
That timetable has now been pushed back as the Defence Ministry reconsiders the program and its requirements.
"The Federal Office for Equipment, Information Technology and Use of the Federal Armed Forces has rated the present offers as uneconomic and for this reason has canceled the application procedure," the Defense Ministry said in the statement. "The much-needed reconsideration of the project will have an impact on the current timetable. A conclusion of a contract in 2021 under the current framework conditions can thus not be reached. The goal remains to replace the existing CH-53G pattern in a timely manner."
Sikorsky teamed with German defense contractor Rheinmetall to offer the 53K, which is under developmental testing with the U.S. Marine Corps and not yet in service. The team announced its bid on Jan. 13, and the formation of a project team of more than 10 German companies, which includes MTU Aero Engines, Autoflug GmbH and Hydro Systems KG.
Both companies released statements that "note" the cancellation.