Estimated reading time 6 minutes, 33 seconds.
In a new partnership with Best Buy Canada, Coastal Drone Co of Langley, British Columbia — part of the Westlund Group of Companies — is now offering its online drone pilot ground school to Best Buy Canada drone customers, which is intended to help drone operators meet the new Transport Canada regulations announced last year.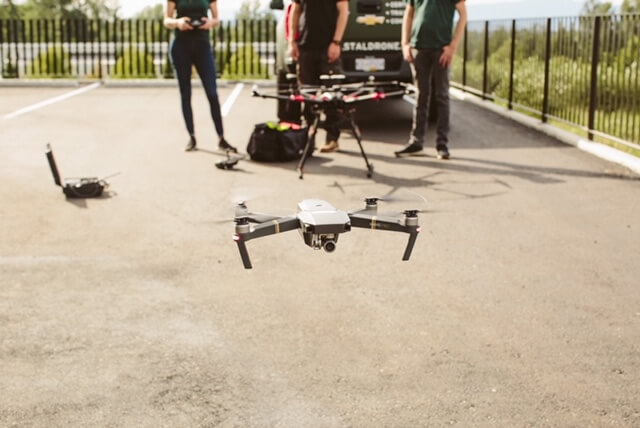 The new regulations, enacted on June 1, 2019, require all pilots of drones weighing over 249 grams (0.5 pounds) to acquire a pilot certificate. A basic pilot certificate allows recreational or professional operators to fly drones in uncontrolled airspace only, 30 meters (100 feet) away from people, and restricts flights overhead people. While an advanced certificate allows drone pilots to fly in controlled airspace, closer than 30 meters to people, and overhead of people.
Coastal Drone president Alec Wilson, who is also a drone and helicopter pilot, said drones are a growth category, but people get discouraged by the complexity of aviation regulations.
"We're stepping in to provide a clear path to certification which is simple, easy, and straightforward," he added. "We were the first Canadian company to launch a fully online platform for drone certification and training."
Initially founded in 2016 to service the growing demand for professional drone consulting, Coastal Drone later transitioned to focus solely on online certification training. The company is now Canada's largest drone certification and training provider, with over 5,000 pilot enrollments to date.
Partnering with Best Buy Canada, the largest seller of drones in the country, is a huge success for Coastal Drone. Wilson said the partnership will allow the company to spread its "quality online drone training resources" farther and wider than ever before.
"We're really excited to be part of a win-win situation," Wilson added. "We're able to provide consumers with education and a path to certification in a growing drone industry, and we're also able to provide retailers of drones an ability to give their consumers confidence in the products they're selling and the regulations surrounding them."
Coastal Drone's "Drone Pilot Ground School | Basic" course is offered free of charge to anyone who purchases a drone at a Best Buy store in Canada. The course, which is the ground school portion of the Basic program, is intended to serve both drone hobbyists and professional pilots.
Coastal Drone is also offering an advanced certification training program, retailed through Best Buy or available on the Coastal Drone website, which is open to all types of drone pilots — but is most often pursued by professionals, Wilson said.