Estimated reading time 3 minutes, 48 seconds.
Bell's 360 Invictus advanced helicopter is nearing the finish line, as the aircraft is now 87 percent complete, the manufacturer confirmed during a March 7 press conference at HAI Heli-Expo 2022 in Dallas, Texas.
The latest update comes roughly one month after Bell shared that the new open tail rotor system had been attached to the Invictus prototype. The aircraft's initial design featured a canted, ducted tail rotor. However, Bell opted to completely reconfigure the tail boom structure to improve weight, efficiency, and performance.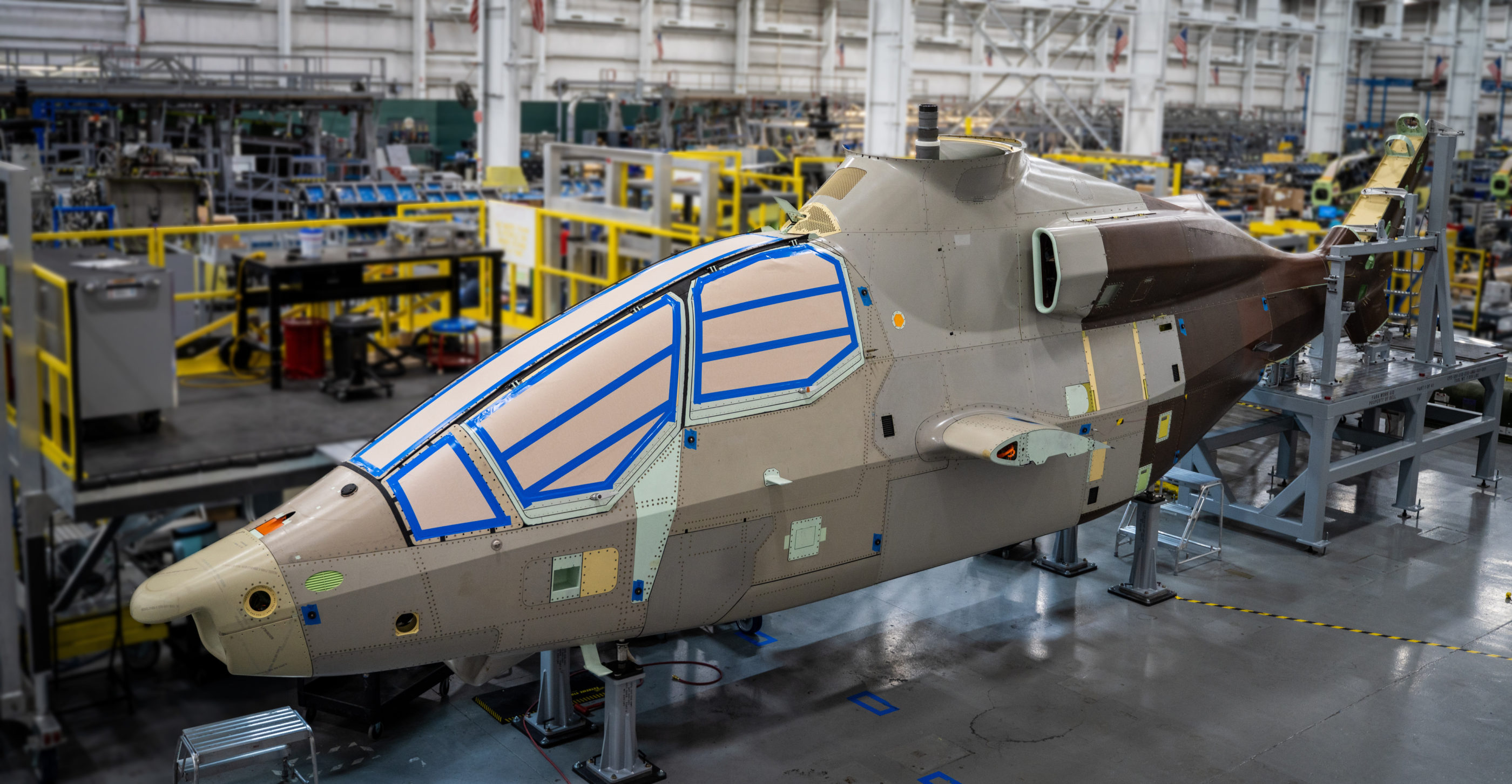 Invictus, which is Bell's offering for the U.S. Army's Future Attack Reconnaissance Aircraft (FARA) program, is currently undergoing load testing at Bell's manufacturing facility in Amarillo, Texas.
Carl Coffman, vice president of Bell's military sales and strategies, told reporters that the company is aiming for a first flight by the third quarter of 2023, but that goal will depend on the delivery of the ITEP engine. (ITEP is the General Electric T901 Improved Turbine Engine chosen for the FARA program.)
Coffman said Bell is expecting the engine to arrive in November this year, but "if it continues to get pushed, then that will continue to affect the schedule," he added.