Estimated reading time 6 minutes, 3 seconds.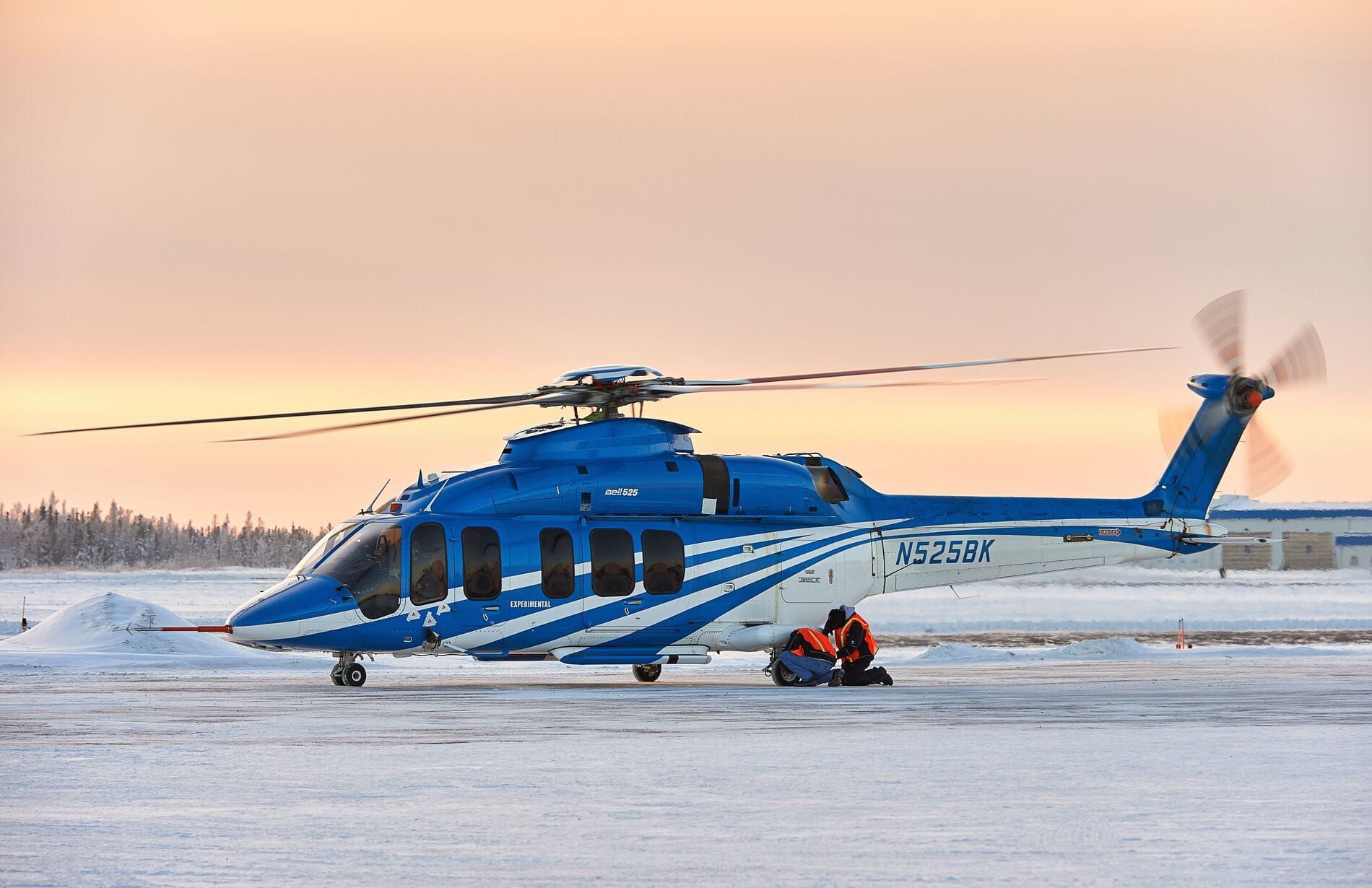 Bell continues to make progress with its super-medium 525 Relentless helicopter, and hopes to have company testing completed "sometime in the upcoming year" as it moves toward U.S. Federal Aviation Administration (FAA) certification.
Joe Twomey, Bell 525 chief test pilot, provided a program update during a Sept. 29 webinar hosted by the East New England Chapter of the Vertical Flight Society.
The Bell 525 will be the world's first commercial fly-by-wire (FBW) helicopter. Currently, there are four aircraft in the flight test program; collectively, they have accumulated about 1,600 flying hours in total.
Twomey told webinar participants that Bell has completed a number of key evaluations on the 525 to date, including aircraft envelope, performance, propulsion, engine and APU operations. Destination testing has been completed, including cold weather evaluations in Yellowknife, Canada, and snow testing in Rome, N.Y. Hot weather and high-altitude tests were completed in Arizona and Colorado, respectively.
Bell expects the 16-passenger 525, initially targeted at the oil-and-gas market, to have "all weather capability" ranging from -40C to +51.7C (-40F to 125F).
Among the other items checked off are Category A takeoff and landing checks, aircraft loads and sloped landings, noise certification, fuel system calibrations and upright/rollover emergency egress. Bird strike testing has been completed and the GE CT7-2F1 engines have been FAA certified and EASA validated.
Currently, Twomey said the team is working on certifying flight characteristics, avionics testing and interior compliance.
The 525 Relentless will be certified by the FAA after successful testing in the following areas: avionics and autopilot, handling quality and performance, engine and APU operations, electrical system and lighting, and function/reliability testing.
"We have a pretty big program coming up for function and reliability; I think it's about a 150-hour program, and negotiations with the FAA will determine how many hours of that we actually fly," said Twomey. "They will be in the cockpit next to us, flying all over the place and pressing all the buttons. We'll be doing all we need to do to prove this isn't just a one-trick pony or a one-hit wonder – that if you use it over and over, it will continue to work. The FAA is very interested to take part and see exactly how the aircraft works and functions."
Earlier this year, Bell invited offshore operators to see and evaluate the 525. Twomey reported they were pleased with the aircraft's handling qualities, FBW safety and capability, powerful performance and excellent visibility.