Estimated reading time 11 minutes, 5 seconds.
Airbus Helicopters has revealed it is using a modified H130 to quickly mature platform-agnostic technology that could be used across the wider Airbus group's fleet, including new flight controls, visual detection capabilities and hybrid propulsion.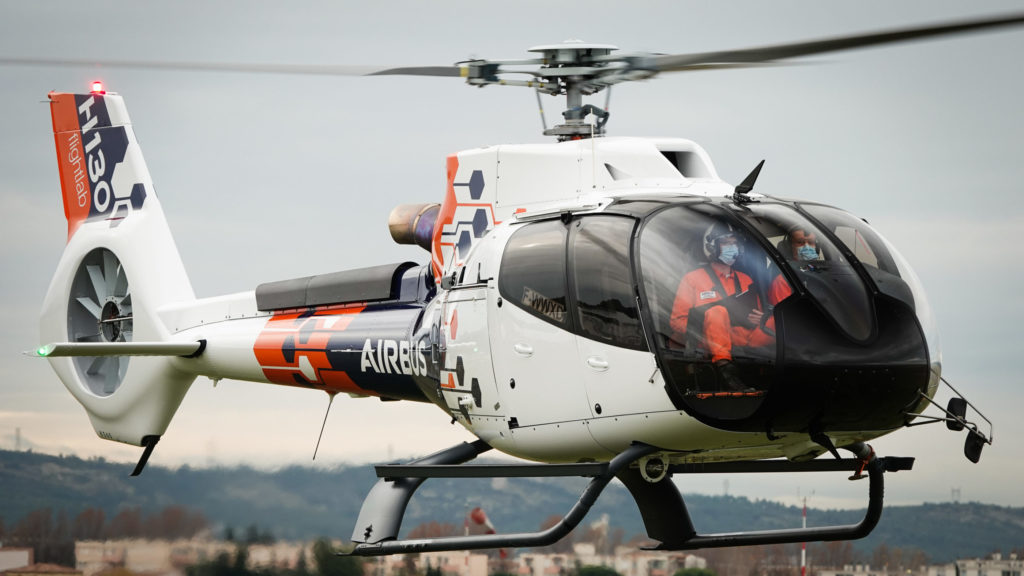 The manufacturer began tests using the Flightlab ­"flying laboratory" last April, and the first technology "bricks" matured using the helicopter could be available to consumers as early as mid-2021, according to Tomasz Krysinski, head of research and innovation at Airbus Helicopters.
The Flightlab program is a collaborative effort, including engineers from Airbus Commercial and Airbus Defence and Space. The various technology bricks are matured separately on test benches before a core team of five or six engineers integrates them into the Flightlab aircraft.
"The integration . . . is the heart of the Flightlab," Alexandre Gyerczynski, Flightlab project leader, told reporters during a conference call. "To install the systems which we want to test faster, at less cost, in an agile way."
This approach will bring some of these technologies to market two or three times faster than conventional development methods, added Krysinski.
The first to hit the market will be a rotor strike alerting system (RSAS), which uses two lidar sensors – one on either side of the aircraft – to detect obstacles near to the main or tail rotor, much like a parking sensor on a car. And, in a similar vein, this information is presented to the pilot on a cockpit display that illustrates where the obstacle is located, with its proximity shown by a green, orange, or red light in the display.
"This system will be able to work in the rain, dust and snow conditions, which are more difficult situations for the pilot," said Gyerczynski.
Airbus began testing the RSAS in December 2020, and expects to bring it to the market in the middle of this year. "It will start from the smallest platform," said Krysinski, indicating the ubiquitous H125/AS350.
The RSAS system is just one of several technologies the manufacturer is developing and/or maturing on the Flightlab aircraft that aim to enhance autonomy and safety. The others include an image detection system known as EAGLE (eye for autonomous guidance and landing extension), an enhanced health and usage monitoring system (HUMS), and urban air mobility flight controls.
The EAGLE system utilizes a gyro-stabilized camera to analyze an aircraft's environment, and interprets this using algorithms "to detect areas which are interesting or dangerous for the aircraft," said Gyerczynski. "In the future, [the aircraft] will use this algorithm together with the automatic pilot."