Estimated reading time 8 minutes, 15 seconds.
The global helicopter industry has seen a downturn in new aircraft sales of 40 to 50 percent in 2020, according to new figures from Airbus Helicopters, thanks to the continuing impact of the Covid-19 pandemic.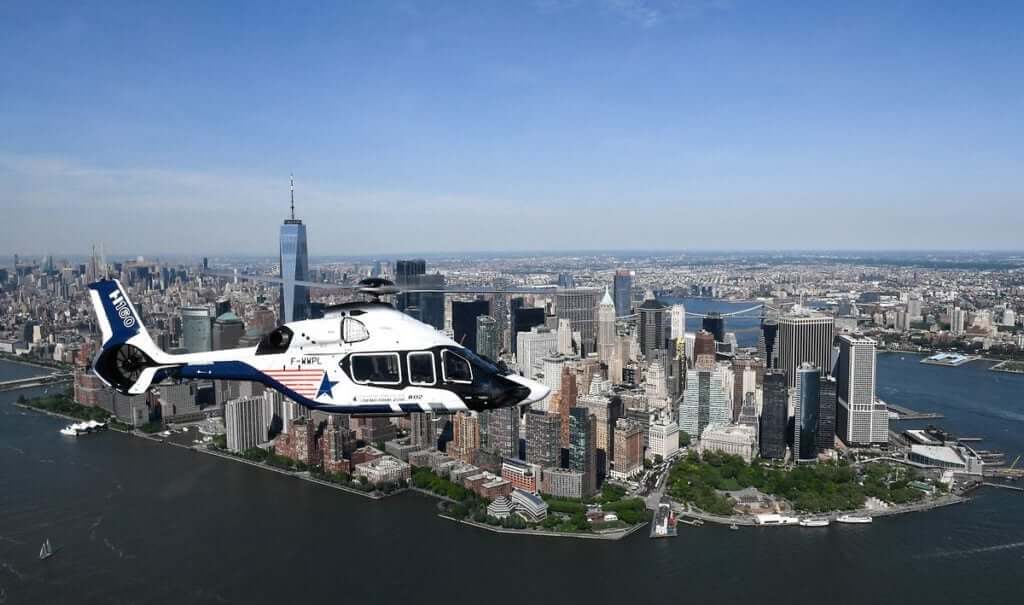 Airbus's sales figures run closer to a 25- to 30-percent drop in terms of units, Airbus Helicopters CEO Bruno Even told journalists during a media conference call, allowing the manufacturer to gain an increased share of the shrinking civil market.
"The competition is more impacted [by the Covid crisis] than us," he said.
Even pointed to the continued success of the light twin H145 — boosted by the certification this year of a five-bladed variant that provides operators with an increase of 330 pounds (150 kilograms) in useful load over the previous version of the type — and "good momentum" in sales of its new medium H160.
The OEM is continuing to meet its target of 15 to 20 bookings a year for the H160, said Even, allowing it to develop an order backlog of 40 to 50 aircraft. Along with anticipated government and military demand, Airbus is aiming to ramp up to 40 orders a year over the next three years.
At the other end of the scale, light helicopter sales are suffering. "When it comes to the light helicopters, the Ecureil [known as the AStar in North America] — we had already observed this in 2008/2009, the previous [economic] crisis — VIP, tourism, utilities are directly impacted by this crisis, so we see a reduction in volume."
As Even noted, the global helicopter market reduction isn't a new phenomenon — 2019's figures also represented a drop from the previous year's returns, as the oil-and-gas slump continued to make its mark across the industry.
"The helicopter market is already facing — for four/five years — a continued decrease [in sales], so from that perspective, the [Covid] crisis just reinforced this trend," he said. He added that Airbus had already put in place a "strong transformation plan" to adapt to this longer-term downturn — including things such as worksite specialization — which is providing major benefits to the OEM during the short-term Covid crisis.
In terms of the reduction in bookings, Even said Airbus isn't seeing cancelled orders — just deferred decisions from customers. "They're shifting the potential decision to buy a new helicopter," he said. "It means that helicopters are flying, helicopters are delivering missions that are still required and needed — and sometimes more than ever, when it comes to medical service in this Covid period."
Airbus's figures in terms of flight activity make for better reading than the bookings, with an average reduction in flight hours of about 15 percent over 2019.