Estimated reading time 6 minutes, 3 seconds.
Airbus Helicopters has delivered the first of its new five-bladed H145s, with the Norwegian Air Ambulance receiving the aircraft Sept. 30 at the manufacturer's facility in Donauworth, Germany.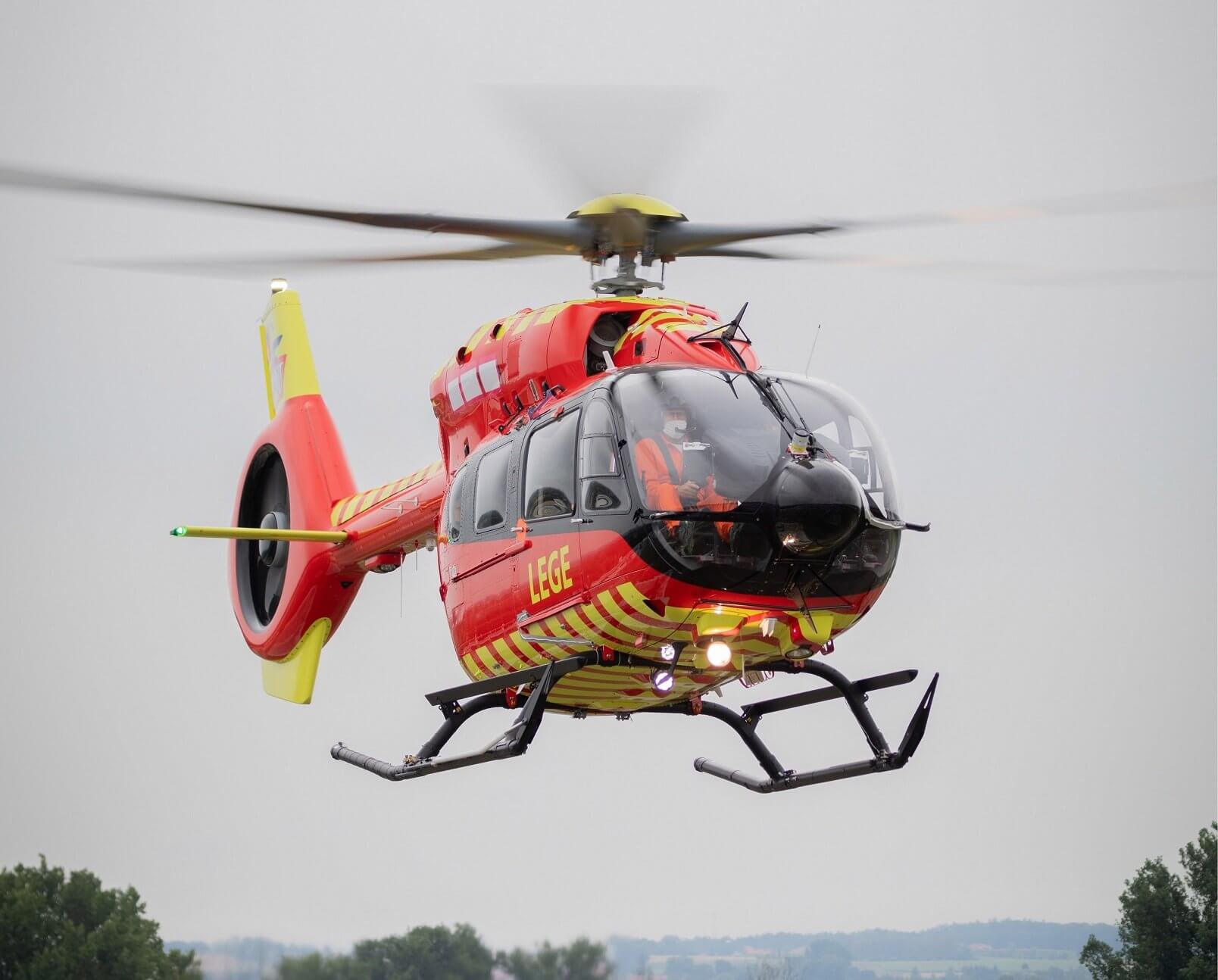 In addition to an extra main rotor blade, the new version of the enduringly popular aircraft adds a bearingless main rotor system with a fully composite flex-beam and main rotor blades. It also dispenses with the main rotor head entirely. The net result is an increase of 330 pounds (150 kilograms) in useful load over the four-bladed H145.
The type includes upgraded avionics in the form of Airbus's Wireless Airborne Communication System, which allows navigation and mission database information to be imported from a tablet, and has the capability for cockpit Wi-Fi.
The variant is offered as a new aircraft off the production line, or through a retrofit kit for operators of the four-bladed H145.
"I would like to thank the Norwegian Air Ambulance Foundation for their trust in our helicopters and especially in the H145 family of helicopters. I can't wait to see this new version in operation, contributing to the success of life-saving missions," said Bruno Even, Airbus Helicopters' CEO. "Our teams have worked hard to bring this enhanced multi-mission helicopter to the market quickly."
Hans Morten Lossius, Secretary General of Norwegian Air Ambulance Foundation, said the organization was proud to be the launch customer for the variant. "The increased useful load and the smooth flight make the new H145 the perfect choice . . . to further push the boundaries and enhance helicopter emergency medical services [HEMS] in Norway and in the whole air ambulance community."
Aircraft to be used for medical research
The Norwegian Air Ambulance Foundation, founded by Norwegian doctor Jens Moe in 1978, is the mother company and owner of the Norwegian Air Ambulance. It brought HEMS to Norway by opening a first base near Oslo, using a BO105 helicopter rented from Germany. Today, Norwegian Air Ambulance operates all 13 HEMS bases in Norway and all four bases in Denmark using a fleet of H135s and H145s.
The new H145 will now be flown to Norway, where the Norwegian Air Ambulance will install an Aerolite interior to enable it to fly HEMS missions. "Our main target with this aircraft is research and development projects," said Erik Normann, director of flight operations development at the Norwegian Air Ambulance. "Of course, part of medical research is flying actual patients, so we will put it into service towards the end of this year."
Normann said the aircraft would be "an important tool" in the organization's research projects.