Estimated reading time 17 minutes, 58 seconds.
When we conducted our annual Helicopter and Engine Manufacturers Survey in April of this year, the world was only a few months into the Covid-19 pandemic. Even then, it was apparent how dramatically the crisis was affecting the helicopter industry, with 78 percent of respondents telling us that Covid-19 had had "some negative impact" or a "large negative impact" on their operations.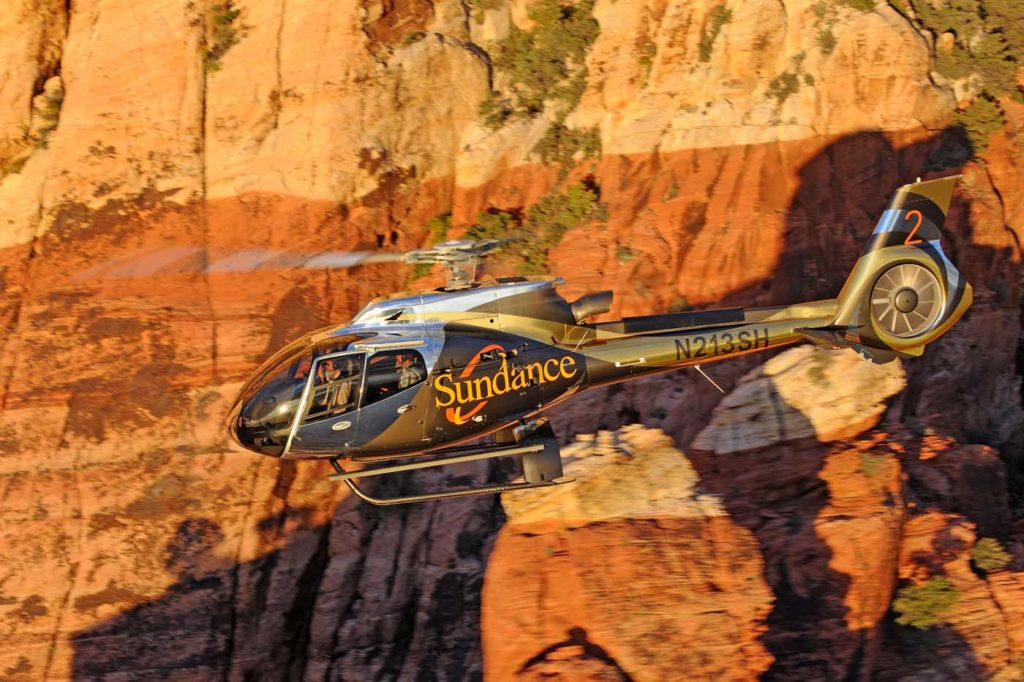 In September, as the pandemic dragged on, we decided to take a closer look at how Covid-19 has affected helicopter companies, and how they are adapting. We once again partnered with the independent research firm PMG Intelligence to survey our readers in greater detail about the impact of Covid-19. We received responses from helicopter companies of all sizes: from mom-and-pop businesses with fewer than five employees, to large enterprises with more than 1,000. Seventy-five percent of our respondents represented helicopter operators or maintenance and repair organizations; others were providers of products, services, or training. Forty percent of respondents were from the United States, 33 percent were from Canada, and 27 percent were from other parts of the world.
The survey confirmed what we suspected at the beginning of the pandemic: The impact on the helicopter industry has been profound. Consistent with our earlier survey, 79 percent of respondents told us their business in 2020 has decreased due to Covid-19. Only seven percent of respondents have seen their business increase this year.
Beyond those high-level figures, our survey, combined with additional reporting, yielded deeper insights into how Covid-19 is affecting the helicopter industry. Here are some of the key findings.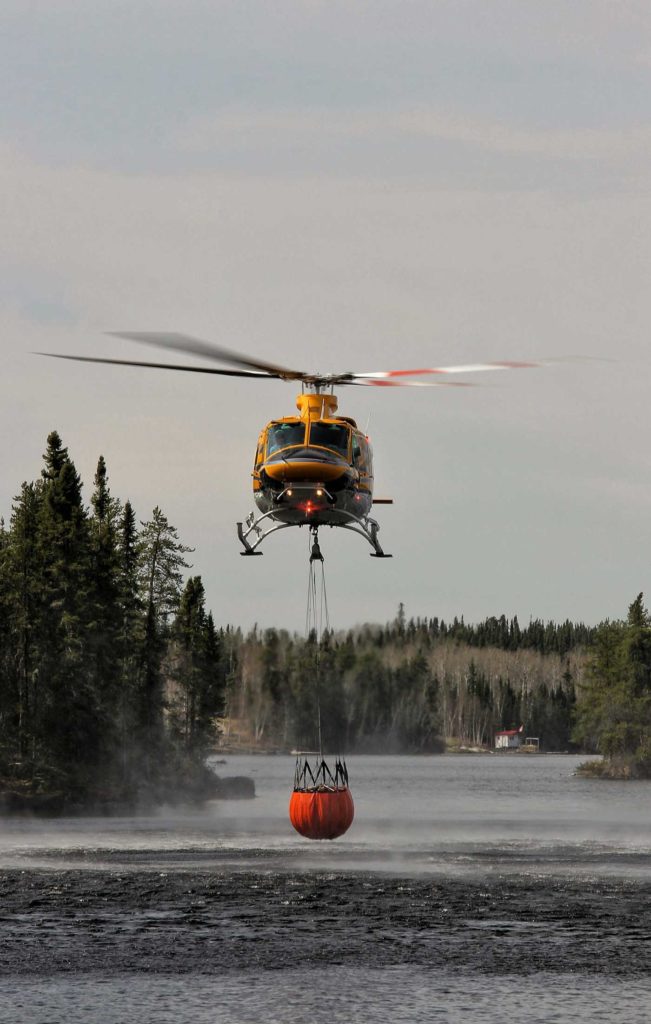 1. The impact has been severe, and the Canadian industry has been especially hard-hit.
When respondents told us their business has decreased in 2020 due to Covid-19, they weren't just talking about a slight dip. Of those who have seen a decrease in business, around a third have seen it drop by more than 50 percent. Over two-thirds of those respondents have seen a drop of at least 20 percent.
U.S. respondents accounted for a majority of those reporting drops of more than 50 percent. However, Canadian respondents were the most likely to report some degree of negative impact, with fully 90 percent of them saying their business has decreased due to Covid-19. They were also more likely than U.S. or international operators to have laid off staff, with 68 percent reporting that they have laid off some employees (compared to 51 percent in the U.S. and 25 percent internationally).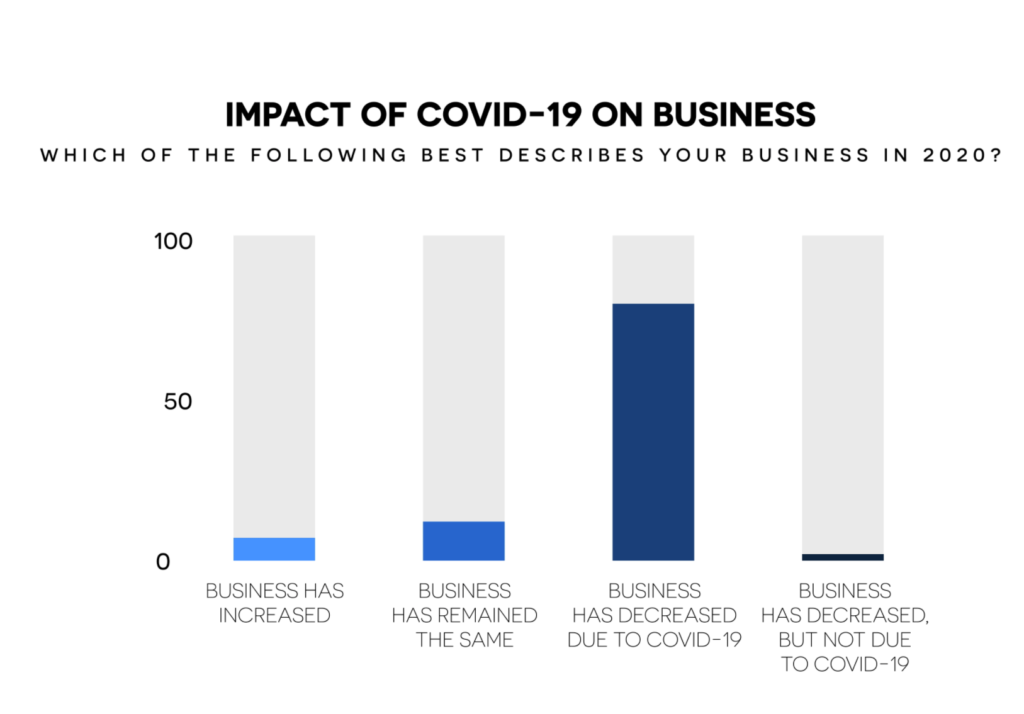 Canadian helicopter operators were also among our most outspoken commenters, with many of them urging their government to "stop imposing lockdowns [and] border closings," which they said have "decimated sightseeing, heli-hiking, and heli-skiing tourism business units," among other things.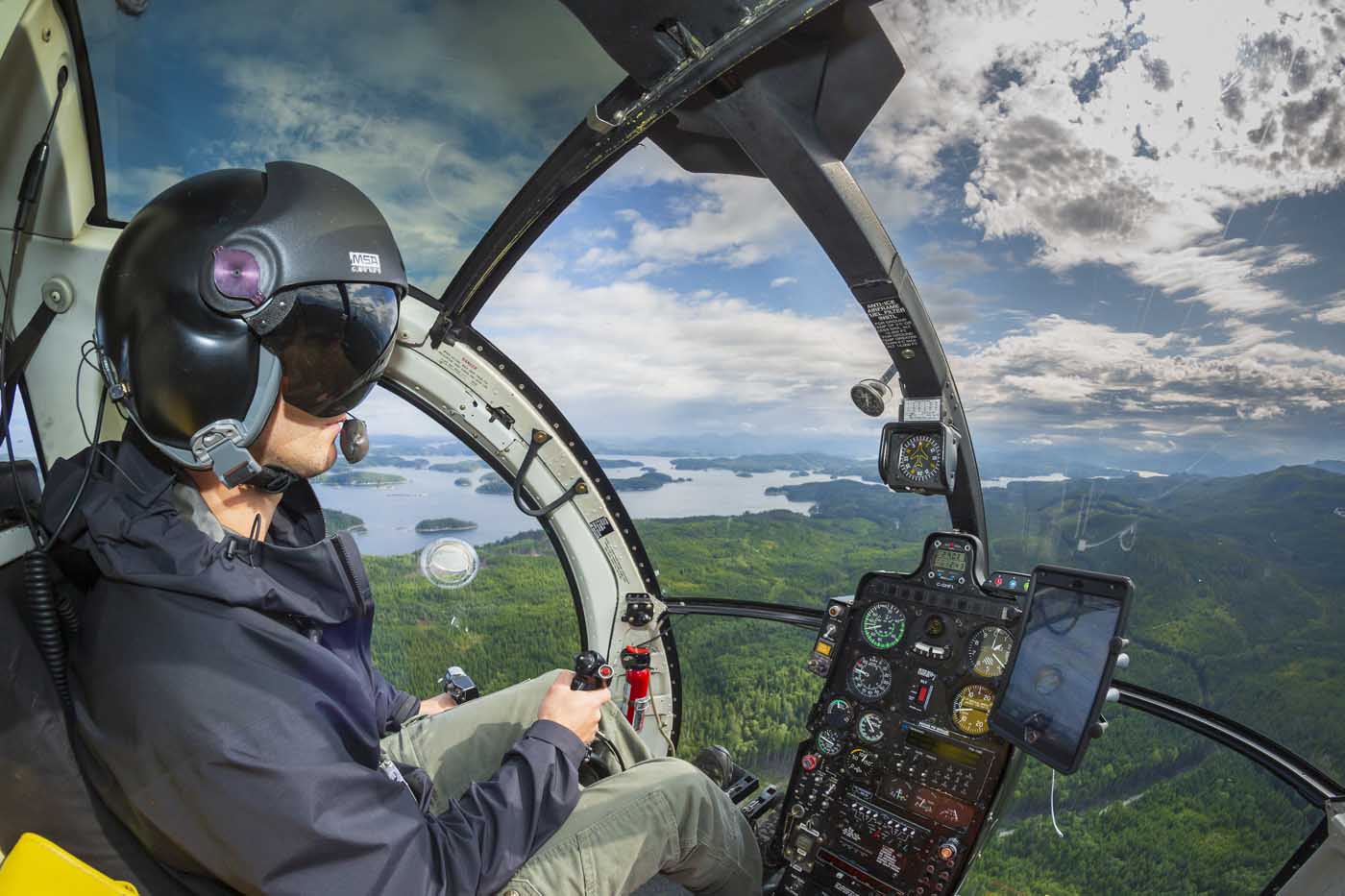 As we reported in the October issue of Vertical, Canadian helicopter operators have faced a "perfect storm" of existential threats, with the Covid-19 pandemic coinciding with one of the slowest wildfire seasons in recent history, even as the U.S. has seen a vast number of acres burned. Helicopter Association of Canada (HAC) president Fred Jones estimated that around 40 percent of HAC's roughly 100 operator members are now in a very vulnerable position.
Perhaps in a bid to survive, 23 percent of our Canadian respondents reported lowering their hourly rates, compared to 19 percent internationally and just 13 percent in the U.S. But as several commenters observed, this strategy further threatens the long-term viability of operators in particular.
"I would like to see the industry smarten up and quit lowering rates and [ferrying] all over the country for free chasing the few hours available," remarked one respondent. Said another: "There will be pressure to reduce rates at a time when costs are increasing and fleet utilization is down (valid reasons why rates should go up). Until Covid is solved, [Transport Canada] and [Canadian Transportation Agency] should put a temporary freeze on the issuance of new [air operator certificates] and domestic/international air transportation licenses… redirect their resources to better serve existing operators."
2. Companies are changing their business models, but most operators don't see drones as a solution.
Fifty-three percent of respondents told us that Covid-19 has prompted changes to their business model. International respondents were most likely to be re-evaluating their operations, with 63 percent telling us they have changed their business model, compared to 53 percent in the U.S. and 43 percent in Canada.
Helicopter operators have adapted in both proactive and reactive ways. In New Zealand, where a near-total border closure has stopped the spread of Covid-19 at the expense of international visitors, operators have increased their focus on the domestic tourism market with new, more cost-effective packages and an emphasis on local marketing. Several U.S. operators told us they were pivoting away from tourism and toward utility work.
On the reactive side, some companies have been forced to abandon certain sectors or plans for expansion. One U.S. operator who has seen their tourism business evaporate told us, "Plans for two additional training locations were halted, plans for additional off-airport helicopter tours were halted. Currently operating three helicopters instead of the expected five." A Canadian respondent observed: "Our winter work (heli-skiing) has been dramatically affected by Covid-19. As a result, our company is likely to change from operating year-round to becoming more of a seasonal operation (May to September)."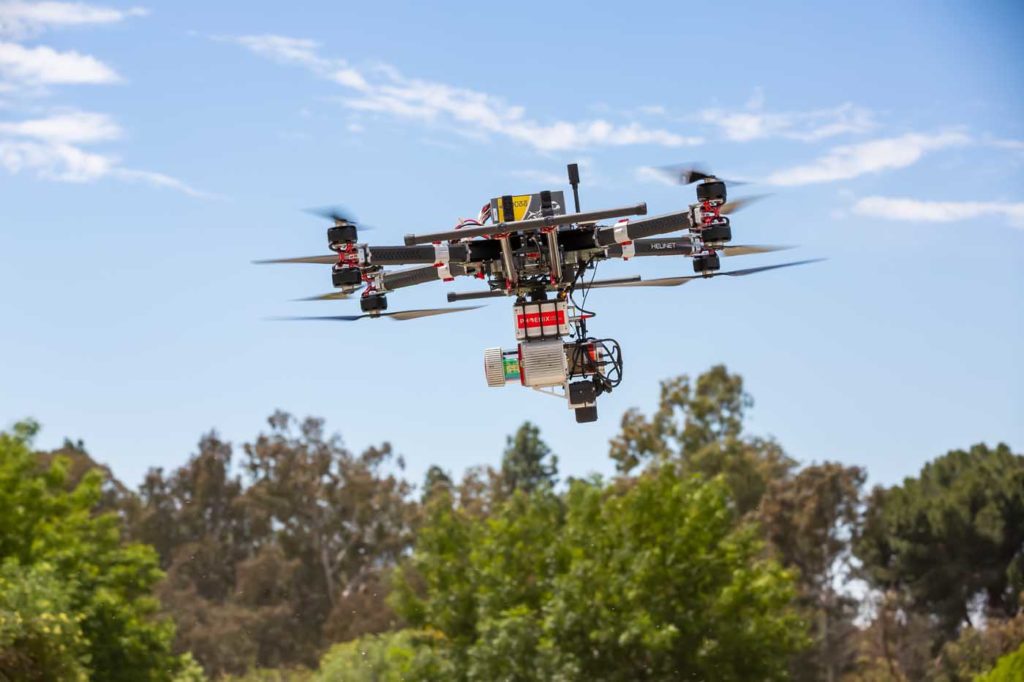 Even as Covid-19 is forcing operators to take steps they never would have contemplated in the past, relatively few are considering adding drones to their operations. Only 22 percent of respondents told us they were using or evaluating the use of drone technology. Those who responded in the affirmative were more likely to be larger companies located outside the U.S. or Canada.
On the maintenance, repair and overhaul (MRO) side, companies have seen an impact not only from customers flying less, but also from their decisions to delay aircraft completions. In a phone interview, Joe Hawke, CEO of the MRO provider Uniflight Global, told Vertical that a number of the company's law enforcement customers have postponed planned aircraft acquisitions, along with the associated completion and customization work. "I think a lot of it had to do with tax revenue deficiencies relative to what they expected in their budgets," he explained, adding, "I will say that . . . the law enforcement agencies that are continuing to operate legacy fleets do seem to be operating at a pretty steady tempo."
Hawke said that Uniflight has taken the opportunity this year to expand into some fixed-wing avionics work that supports its customers who operate mixed fleets. "[We're not] intending to become no longer rotorcraft-centric, but clearly where there's overlap with a particular customer and we can leverage a core competency like avionics across platforms, we think it makes sense to do that," he said.
3. Rising insurance rates are putting further pressure on operators.
If you've seen your insurance rates rise this year, you're not alone. Sixty percent of operator respondents told us their insurance rates have gone up in 2020. The amount of increase has varied, with seven percent of those respondents reporting an increase of 10 percent or less, 17 percent seeing an increase of more than 50 percent, and the rest somewhere in between.
Combined with the economic hit from Covid-19, rising insurance rates have put the squeeze on smaller operators in particular. One Los Angeles-based operator cited the January helicopter crash that killed basketball legend Kobe Bryant as a trigger for the rate increase. "The Kobe crash's impact was felt as carriers increased premiums and decreased coverage for small fleet operators," they said. "We are unable to grow or compete with larger operators; e.g. we can no longer carry a $10 million policy on our turbines. Only a $1 million and, if needed, maybe a $5 million policy."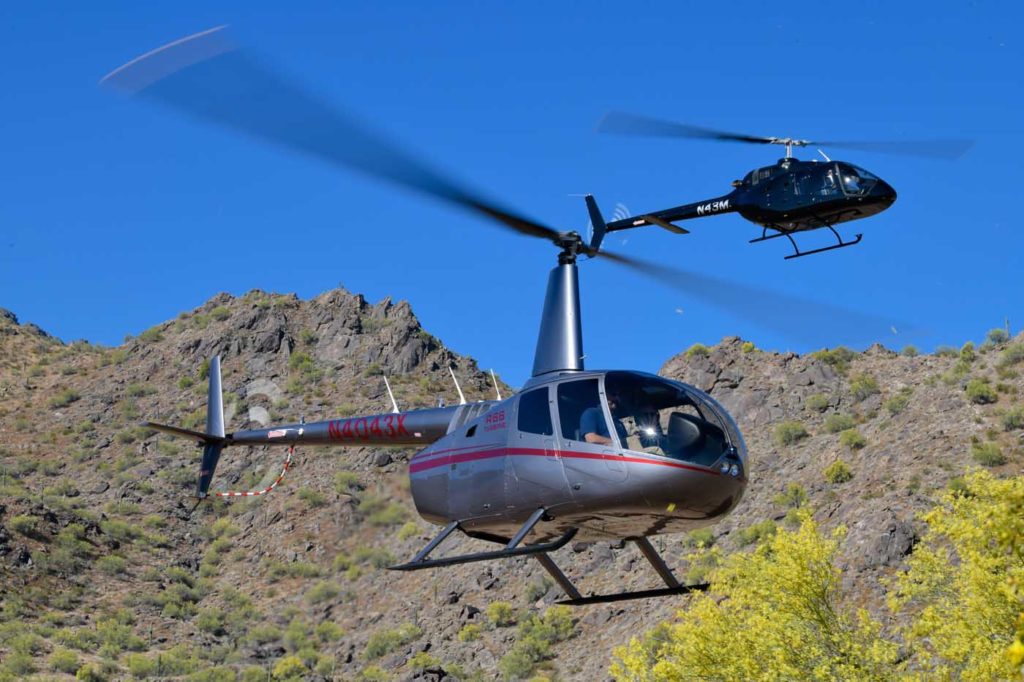 4. Respondents remain concerned about the future, and divided about trade shows.
When we conducted our State of the Industry survey in September, 40 percent of respondents told us they were "very concerned" that a second wave of Covid-19 could negatively impact their business, while another 51 percent said they were "somewhat concerned." (Only around eight percent said they were "not concerned.") Their worry appears to have been well-founded, as October saw Covid-19 cases begin to rise again worldwide.
That troubling trend prompted the postponement of European Rotors from Nov. 10 to 12, 2020, to Nov. 16 to 18, 2021 — notable, because European Rotors was the last major helicopter industry trade show scheduled to take place as an in-person event in 2020. "It is deeply disappointing that European Rotors will not be able to be launched as planned in 2020, but we need to accept the reality of the Covid-19 situation," David Solar of the European Union Aviation Safety Agency said when the postponement was announced in early October.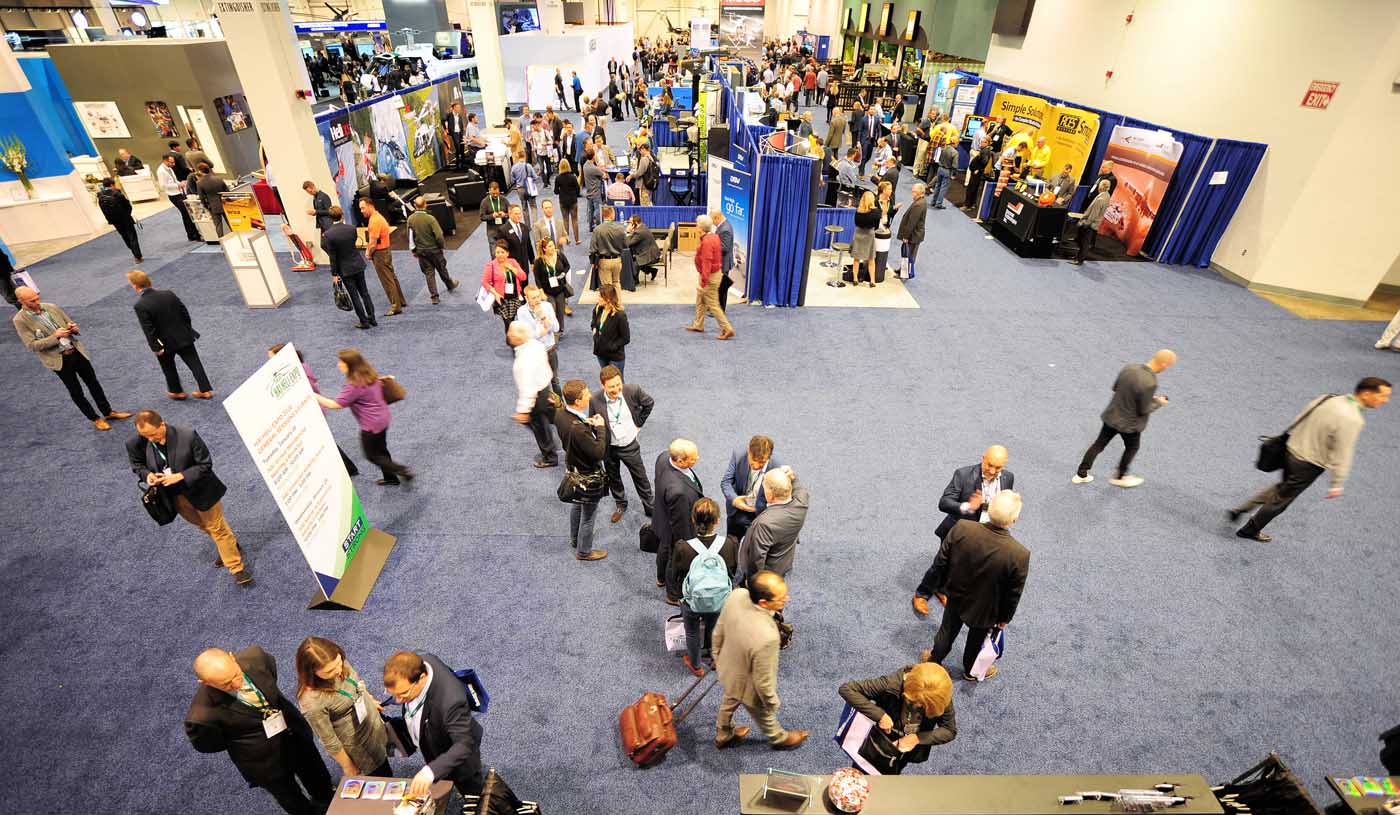 Helicopter Association International (HAI) is currently still pushing ahead with plans to hold Heli-Expo 2021 from March 22 to 25 in New Orleans, Louisiana. However, our respondents were of two minds on the prospect of attending. Fifty-two percent of them said they would feel comfortable attending a trade show in the next six months if it were adapted to meet current safety guidelines (with the use of face masks, social distancing, etc.). U.S. respondents were the most enthusiastic about trade shows, with 63 percent willing to attend an in-person event in the next six months.
However, 48 percent of respondents indicated that six months is too soon, and fully a third told us they won't feel comfortable attending a trade show until there is a vaccine for the novel coronavirus. With this traditional marketing avenue likely to be off the table or greatly reduced for the near future, companies are pursuing other ways of getting the word out about their products and services. "With no trade shows we have had to double down on webinars, social media, and email marketing," one respondent told us.
5. Industry associations and government assistance have helped some companies, but many are going it alone.
Around half of our respondents — 47 percent — have been able to take advantage of government financial assistance related to Covid-19, and another seven percent said they plan to. The proportion of respondents who have received government assistance was higher in Canada (59 percent) and somewhat lower in the U.S. and internationally (45 and 43 percent, respectively). Another 31 percent of respondents said they do not qualify or do not need government assistance, while the remainder haven't considered it or aren't aware of aid programs.
HAVE YOU LOWERED YOUR HOURLY RATES DUE TO COVID?
Thirty-seven percent of respondents told us that industry associations — including local chambers of commerce and tourism boards as well as aviation trade associations — have helped them learn about resources that are available to them during the pandemic. Of those associations, HAI was mentioned most often. HAI president and CEO James Viola told us that HAI quickly recognized the potential for the pandemic to adversely affect many sectors of the industry, and has been "working to help our members navigate their new reality" (see below).
According to Viola, HAI's Government Affairs office worked with U.S. lawmakers to ensure the rotorcraft industry was included in financial assistance programs including the Payroll Support Program, while its operations department worked with the Federal Aviation Administration to establish temporary extensions of licenses, certifications, and other regulatory requirements.
HAI created the Covid Clean program to support member helicopter operators with public-facing operations; operators who pledge to adhere to a series of guidelines for protecting the health of their staff and customers can share the Covid Clean branding in their marketing efforts. HAI has also launched a weekly webinar series, HAI@Work, to provide the entire rotorcraft community with up-to-date information about Covid-related topics and more general subjects.
Looking to the future, many respondents simply want to get back to work, without the travel restrictions and lockdown measures that have hobbled their operations. In the absence of a return to business as usual, a number said that government wage subsidies would help them get through the winter. Several respondents suggested that helicopters could play a role in public work projects that would increase employment while also accomplishing useful aims, such as forestry management. As one put it: "This would be a good time for the government to spend some money on things they have put off, rather than a handout. That way everybody wins. We would prefer to work."
A statement from HAI president James Viola:
Getting through this year, 2020, is not unlike flying. We don't always get to fly in the weather we want; we have to accept the weather we have and execute the kind of decision-making that will ensure a safe flight. When conditions deteriorate, we must stay ahead of the aircraft and determine how to mitigate those emerging risks. As aviators, we are trained to evaluate and adapt to the conditions around us.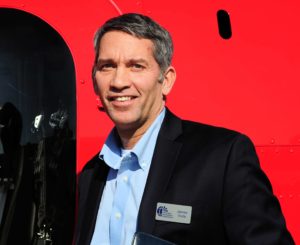 Nothing in our industry's history prepared us for this pandemic and its effects on the rotorcraft community. Some industry segments have struggled, such as tours and support for offshore energy production, while others remain virtually unaffected. However, the versatility of rotorcraft makes them adaptable to a wide variety of missions — something well understood by those operators who build competencies in a variety of missions.
In the long run, it's this versatility that will help the rotorcraft industry to rebound. We know we're headed into a seasonal slowdown in the Northern Hemisphere, but we experienced a mostly positive summer season in firefighting and agricultural work. Many of those operators are ready to begin their off-season cycle of training, maintenance, and otherwise preparing for next year's operations. Work is already starting to pick up in areas of the Southern Hemisphere, and at least a few firefighting operators are shifting aircraft to the other side of the equator.
In the meantime, I expect that our industry will continue to feel this pandemic's effects until a vaccine is widely available, which I hope will be early next year. This is an incredibly challenging time for businesses, which is why HAI has been so active in advocating for our members for legislative and regulatory relief. Tough times like these are exactly when you need the support and strength in numbers that an association provides.
Even as we wait out this pandemic, however, our industry has continued to evolve. Our OEMs are actively developing advanced air mobility and remotely piloted aircraft, working their way through testing and proof-of-concept phases. Our pilots have decades of experience working in the low-altitude, confined-area airspace. The rotorcraft community — manufacturers, operators, pilots, and maintenance — is ideally positioned to build, operate, fix, and fly these aircraft.
All in all, I'm feeling optimistic for our industry because of our history of adaptation and versatility. While it may feel that this pandemic will never end, there is in fact a light at the end of the tunnel. When that happens (and it will), I want our members to be primed for success and ready to go fly.