Estimated reading time 14 minutes, 13 seconds.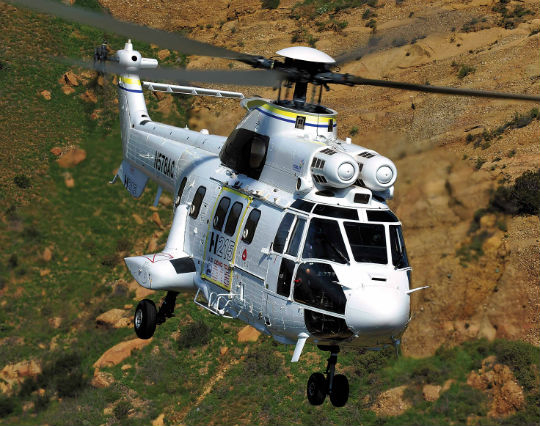 Broadly speaking, there are two things that utility helicopter operators care about in an aircraft: performance and cost. In an industry built on lifting things, what matters most is how much you can lift, and how economically. Sure, modern technology is nice, but it's usually expensive, and not strictly necessary for visual flight rules (VFR) pursuits like setting air conditioners or dropping water on fires. That's why the medium- and heavy-lift construction and firefighting industries are dominated by helicopter models that have been flying since the 1960s — including, in North America, the Bell 205 and 212, the Sikorsky S-61 and S-64, and the Boeing-Vertol Model 107 and 234.
Now, Airbus Helicopters is promoting a new aircraft for this utility market, the H215. Well, a relatively new aircraft, anyway. Despite the unfamiliar name — the result of Airbus Helicopters' wholesale rebranding of its product line in 2015 — the H215 is simply the latest incarnation of the Aérospatiale AS332 Super Puma, itself a derivation of the '60s-era SA330 Puma. And, from the outside and the cabin, the H215 is recognizably an AS332, with the same tall, sturdy airframe; four-bladed main rotor system; and two Turbomeca Makila 1A1 turboshaft engines as the AS332 C1 or L1.
The cockpit is where the H215 is "new," and in a big way. Here, the AS332's traditional steam gauges have been replaced by gleaming glass panels, including four LCD multi-function displays, and two color vehicle management system displays. Even more significantly, the automatic flight control system (AFCS) has been upgraded to a four-axis dual duplex digital autopilot, fully integrated with the avionics. It's the same AFCS found in Airbus Helicopters' offshore workhorse, the H225 (formerly EC225). As such, it's capable of the most sophisticated instrument flight rules (IFR) procedures and search-and-rescue patterns you can throw at it.
Previously known as the AS332 C1e/L1e, the H215 made its debut at HAI Heli-Expo 2014 in Anaheim, Calif., in the form of the short-frame AS332 C1e. At this year's Heli-Expo in Louisville, Kentucky, that short-frame "aerial work" version was back, and it embarked on a North American demonstration tour immediately following the show. Along with some prospective customers, I had the chance to take it for a test flight before it left Louisville. The experience was the highlight of my Heli-Expo week.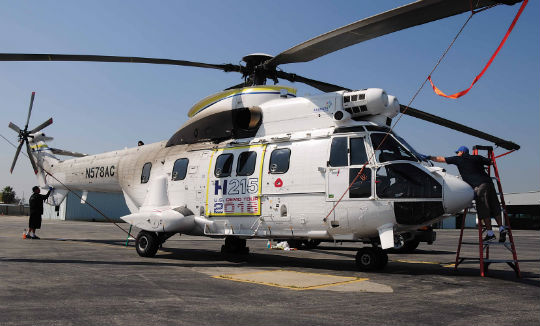 My 40 minutes of stick time convinced me that the H215 is a phenomenally capable aircraft, with new-generation technologies that genuinely enhance safety and situational awareness. But in a sector of the helicopter industry where technological progress has traditionally been a low priority, will utility operators and their customers decide that the H215's capabilities are worth the cost? That's the $16 million question.Running the numbers
First, some facts and figures. Both versions of the H215 — the short-frame aerial work version, and the long-frame "multi-role" version — have the same maximum gross weight of 18,960 pounds (8,600 kilograms), or 20,615 lb. (9,350 kg) in an external load configuration. The respective basic empty weights of the aerial work and multi-role aircraft are 10,060 lb. (4,563 kg) and 10,373 lb. (4,705 kg), so both versions offer a substantial useful load. And the H215 is clearly a serious lifter, with a maximum cargo hook weight of 9,920 lb. (4,500 kg). That gives it an edge over the similarly sized Sikorsky S-61N, which is one of the models that Airbus Helicopters thinks it can replace.
Of course, this performance degrades with altitude, but according to the limited performance charts I obtained from Airbus, at 5,000 feet pressure altitude and 25 C (77 F), the aerial work version of the H215 should still have a useful load in hover out of ground effect (HOGE) of around 8,150 lb. (3,700 kg). So, the short answer to "How much can the H215 lift?" is, "A good amount."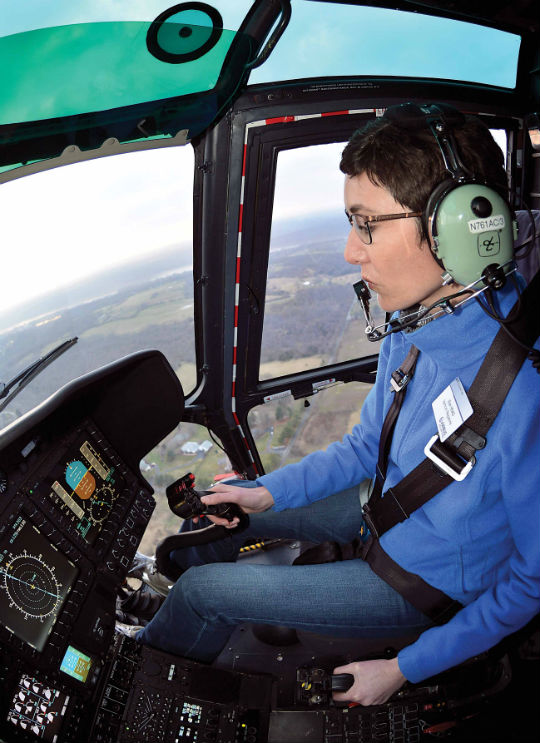 Although the H215 requires two pilots for IFR operations, it is certified for VFR operations with a minimum crew of one pilot. In addition to the crew, the short- and long-frame versions can carry, respectively, up to 17 and 19 passengers in certified seats (or a few more than that if the aircraft is used for troop transport).
For the aerial work version, Airbus calculates a maximum range of 366 nautical miles, and a maximum endurance of three hours and 48 minutes, with standard fuel tanks carrying 411 US gallons. Those figures are slightly higher for the multi-role version, which carries 540 US gallons in its standard fuel tanks. Central auxiliary fuel tanks are available for the aerial work H215, while both external and central aux fuel tanks can be added to the multi-role version. At sea level, estimated fuel consumption at recommended cruise speed is around 1,070 to 1,100 lb. per hour (475 to 505 kg/hr).
If you have experience with older models of the AS332 L1 or C1, these numbers should sound familiar to you. As far as the basic aircraft goes, there's not much new to report (the Makila 1A1 engines, for example, still lack full authority digital engine control). But Airbus sees this tried-and-true airframe as a selling point for utility operators, who, as previously noted, aren't exactly lining up for the newest helicopter models on the market. According to Airbus, more than 945 units of the Super Puma/Cougar family have collectively flown more than 5.2 million flight hours, so they've had some time to work out the bugs.
As revolutionary as the H215's glass cockpit appears in context, it, too, is proven technology, as the same Advanced Helicopter Cockpit Avionics System (AHCAS) is used on the H225. That puts it one generation behind Airbus Helicopters' latest avionics package, Helionix (which appears on the company's newest models, the H175 and H145). Nevertheless, the AHCAS package is vastly more sophisticated than the systems that most utility helicopter pilots are used to, and it was the primary focus of my own demonstration flight out of Louisville's Bowman Field.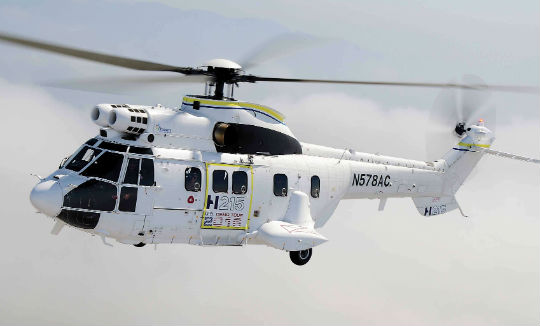 Behind the controls
My guide for the flight was Airbus Helicopters, Inc. retired vice president of flight operations Del Livingston, who had already given nine or 10 other demo flights by the time I climbed into the right seat. He must have been tired, but he didn't show it — and that may have had something to do with the beaming enthusiasm of most of his co-pilots. There's no question that the H215 is a joy to fly, and I didn't speak with any other pilot that day who failed to have a great time.I hot-seated with another pilot, so we were ready to go as soon as I settled in. I started with ground-taxiing to the runway and picking up into a hover, both of which were so easy as to be relative non-events. After giving me a moment to get the feel for the aircraft, Livingston started to demonstrate the auto-hover capabilities of the H215's four-axis autopilot, but approaching traffic didn't give us time to linger. So, we beeped up to about 50 feet above the runway, then I pressed a "go-around" button on the cyclic to initiate a takeoff to the north over a grass field. With no intervention from me, the aircraft smoothly accelerated and began to climb. At Livingston's advice, I directed the AFCS to level off at an altitude of 1,500 feet, which was about 1,000 feet above ground level (AGL).Suddenly, our airspace got very busy (with another pilot even reporting a drone at our altitude, which was a first for me). The autopilot came in handy as we spent the next few minutes listening to the radio and looking for traffic. Once things calmed down, Livingston demonstrated some of the niftier features of the AFCS, including airspeed protection. First, he had me increase the cruise speed as high as it would go, which, as we were lightly loaded and close to sea level, was close to the aircraft's never-exceed speed of 164 knots. Then, he went into the helicopter's flight management system to input a higher payload than actual. With this new information, the AFCS calculated a new, lower maximum speed, and automatically decelerated to meet it. That automatic airspeed protection is certainly something I would appreciate on long ferry flights at high altitudes.
With less than an hour to spend in the air, I didn't have a chance to fully explore the logic of the AFCS, or pick up on its nuances. But from my brief exposure to it, its operation struck me as very intuitive. The multi-function displays were also very clear and easy to interpret, while the vehicle management system displays should look familiar to anyone with experience in Airbus Helicopters products.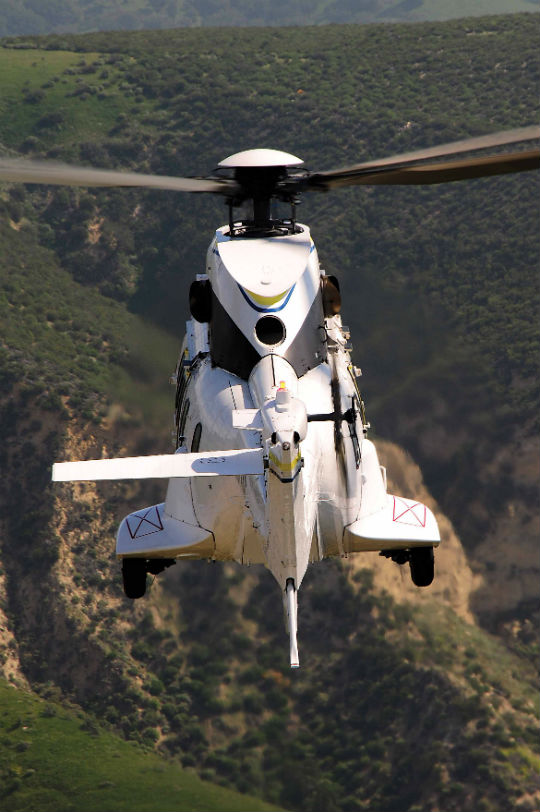 Next, Livingston gave me a chance to hand-fly the aircraft, and its wonderful control feel was probably the biggest surprise of my flight. Most of my experience in medium- and heavy-lift helicopters has been in those clunky older models that dominate the utility industry in North America. They're fun to fly because, well, they're helicopters, but there's not much that can be said in objective praise of their handling qualities. The H215, on the other hand, was remarkably smooth and nimble for a utility aircraft of its size.
After I had drilled a few holes in the sky, I made an approach to a wooded island in the Ohio River, where I practiced some vertical reference hovering over the trees at 100 feet AGL. Although winds were admittedly light on the day of my flight, the H215 was incredibly stable and easy to hover — it felt like cheating. After a minute or two, Livingston engaged the auto-hover function, which really felt like cheating. It struck me that the aircraft would do a lot to alleviate pilot fatigue in either regime.
On the return to Bowman Field, Livingston demonstrated another protection of the AFCS: altitude protection. As we made our approach to the runway with the autopilot engaged, Livingston dialed in a target altitude below field elevation. Rather than fly us into the ground, the aircraft leveled off at a radar altitude of 150 feet (this protected altitude drops to 70 feet when the aircraft is flying an ILS approach). That would be a great feature to have while working in snowy environments in flat light.
After I hover-taxied back to the ramp, Livingston once again engaged the auto-hover function. He then had me beep the helicopter down to a perfectly controlled landing, demonstrating its ability to land safely in whiteout or brownout conditions. Before my flight in the H215, I was skeptical of the relevance of a glass cockpit and four-axis autopilot for utility operations. By the end of it, I was sold, both on their safety benefits and their practicality.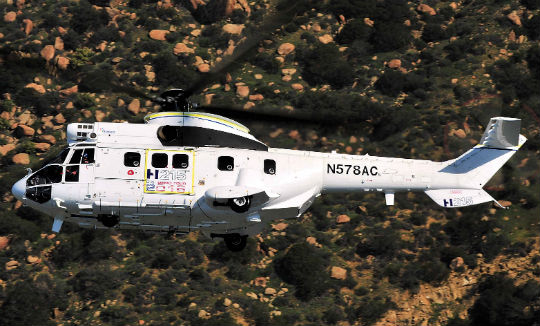 The $16 million question
So are the H215's upgrades worth the associated expense? The answer to that question will depend on each operator, its customers, and their missions.
Airbus Helicopters is keenly aware of the need to keep the H215 affordable for the utility market. It recently commenced construction on a new factory for the H215 in Brasov, Romania, where the helicopter will be assembled at a lower cost than on the current production line in Marignane, France. The first Romanian-built aircraft is expected to roll off the assembly line in 2017. As previously reported by Vertical, the company is aiming to keep the H215 competitive with a new Mi-171, with an acquisition cost of €14 to 15 million (around US$16 million) in a standard configuration.
That cost may be readily justifiable for operators who work in harsh and expeditionary environments; who need IFR and passenger-carrying capability in addition to a solid lifting machine. Since its 2014 launch, the H215 has been marketed for passenger and cargo transport, humanitarian missions, medical evacuations, and search-and-rescue, all of which are logical fits for the aircraft and its sophisticated avionics.
On its latest North American demo tour, Airbus touted the H215 for aerial firefighting, but it had one primary customer in mind — Cal Fire, which is looking to replace its fleet of modified H-model Hueys. The H215 would certainly represent a leap in capability for Cal Fire, and the agency could well decide that the aircraft's safety-enhancing technologies and standard-category certification are worth the considerable investment.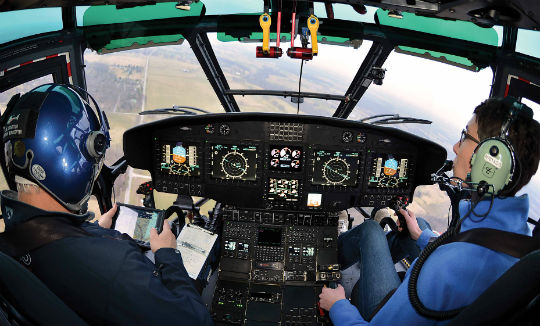 However, commercial firefighting contractors in North America will find the cost harder to justify, at least until their government customers decide they're willing to pay for next-generation technology. In the U.S., the Forest Service has not established a specific hourly payment rate for the H215, but its hourly flight rate for the AS332 L1 is around $4,200 — not much higher than the $3,900 per flight hour it pays for the S-61N, which can be picked up for a fraction of the cost on the used market.
Another hurdle facing the H215 in North America is a paucity of AS332-qualified pilots and mechanics, resulting from the model's historically low penetration in the market. That will impose additional training costs on any operator who decides to make the leap into the H215. Airbus Helicopters did not indicate to Vertical that it would be willing to subsidize training, but a spokesperson did say that the company is prepared to increase its training capacity in the U.S. should the heavy fleet increase in the region. The spokesperson also emphasized that Airbus is prepared to fully support new H215 customers in North Amercia; for example, the company would tap its existing logistics hub in Dallas, Texas, to support a stock of heavy aircraft spare parts.
The relatively poor regional customer support provided in past decades by the company previously known as Eurocopter, and its predecessor Aérospatiale, is one of the reasons why the AS332 never gained much traction here. But Airbus Helicopters' renewed commitment to customer service could dramatically revise the cost-benefit equation for North American operators. With the promise of better support, and the advanced technology now incorporated into the H215, this capable utility aircraft is surely worth another look.