Estimated reading time 10 minutes, 27 seconds.
Australia could be at the forefront of developments in advanced air mobility (AAM), but it needs to act now to address the ecosystem challenges. This is what delegates heard at the Australian Association for Uncrewed Systems (AAUS) AAM Summit, which took place in Melbourne, Australia, late last month.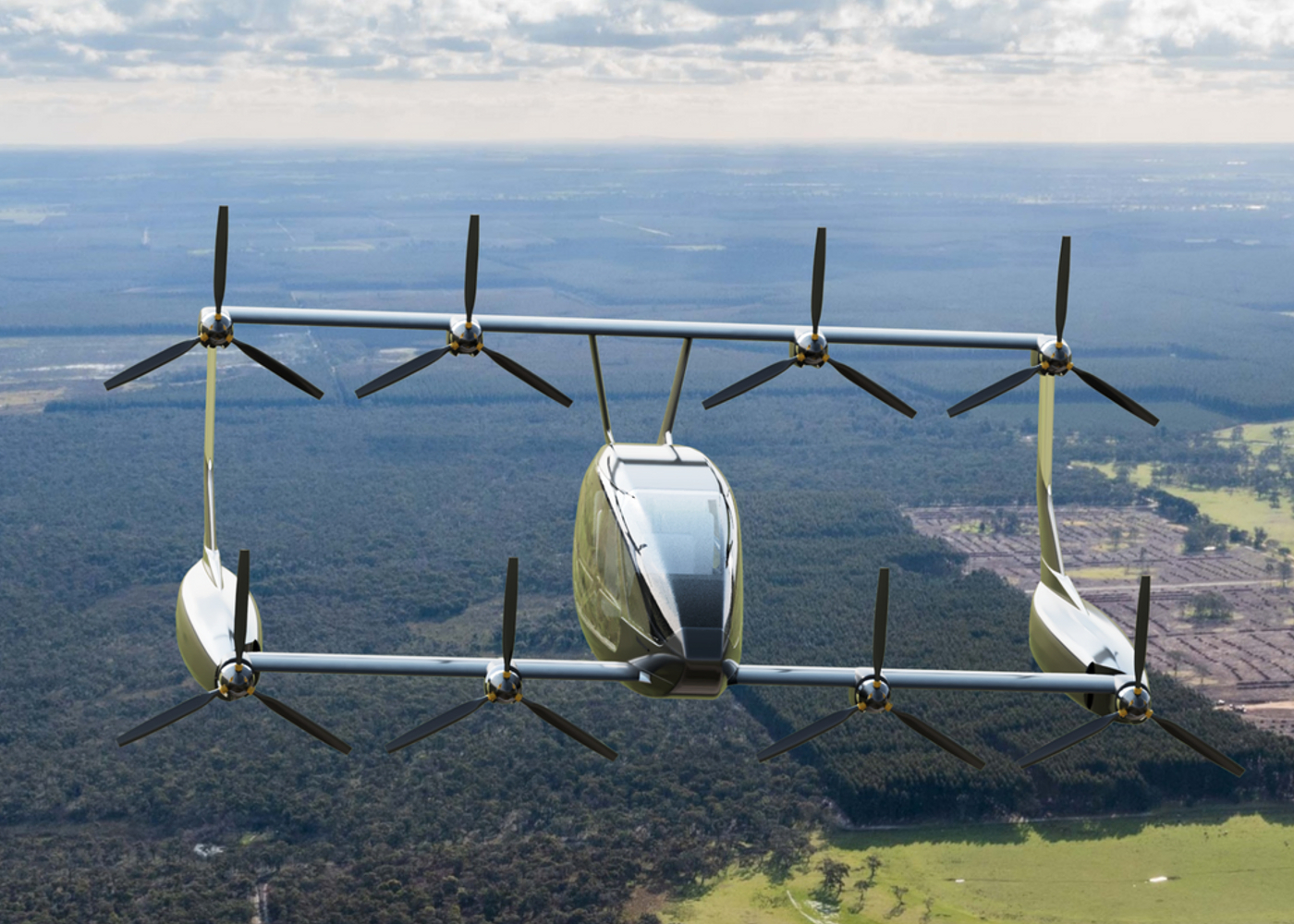 "We [Australia] have everything we need," said Reece Clothier, president of AAUS and senior manager of global regulatory strategy for product and service safety at Boeing. "We have the momentum and we have the political intention … we have early user cases that will be valued by the public. We have the people, expertise, culture and capability, and I think we have the opportunity."
He warns, however, that "if we are going to be first-movers, we better move soon or accept that we are going to be further down the queue [for aircraft] whether we like it or not."
Australia is not on the launch map for the major international original equipment manufacturers (OEMs), said Clem Newton-Brown, Skyportz CEO.
"The danger for Australia is the industry starts in other cities and the demand for aircraft will be such that we won't even be able to get our hands on aircraft," he said. "That's why it's important for us to be an early mover and attract OEMs early."
Eve Air Mobility sees the potential in Australia, but Rob Weaver, regulation and public policy global lead at Eve, warns the country needs to capitalize on its early work resolving AAM integration issues. Otherwise, it will miss out on early aircraft deliveries and operations.
Weaver pointed to the early concept of operations work conducted by air navigation service provider Airservices Australia with Embraer for the urban air mobility (UAM) market in 2020, which was taken up by regulators globally.
In the Asia-Pacific region, Japan and Korea both have very bold AAM ambitions and are moving quickly in terms of government positioning and policy statements, he said.
"I do think Australia is unique in that it solves really difficult problems early, but then it doesn't really capitalize on that," he says.
Eve has letters of intent with several Australian companies — Aviair, Helispirit, Microflite, Nautilus Aviation and Sydney Sea Plane — for up to 150 aircraft, but countries elsewhere in the region have potentially much larger markets.
Australia has the right conditions to be a first-mover, but some of the other markets in the region are massive, Weaver said, pointing to China, India, Japan and Korea, followed by third-mover nations such as Indonesia. Manufacturers would prioritize these countries due to the size of the market.
"We need to have aircraft first and early. Otherwise, we are going to be quite a long way down the list," he warned.
The case for AAM
While the market for AAM in the region is much smaller than some of its neighbors, the case for AAM in Australia is very strong, delegates heard. The country has the right conditions for early adoption, Clothier said, pointing to early societal benefits, low density airspace and a low population, which would allow benefits to be explored with minimum exposure. Australia is also a technically advanced nation, and near-term business cases will be viable, he said.
The vehicle technology itself is the "lowest piece of risk," according to Clothier. "We must be looking at the ecosystem integration challenge."
Pointing to all aspects of the ecosystem, from vehicles and airspace integration to infrastructure and community acceptance, the latter is crucial and the "biggest potential handbrake," he said.
AAM has the potential to be a A$1-billion industry in Australia, according to Natasha Santha, partner of transport, new mobility and energy at LEK Consulting. Australia has a strong commercial and economic case for AAM, including road infrastructure reaching capacity in some parts of the country, a rapid population growth, and a need to improve connectivity for passengers and freight, Santha says.
Government recognizes the opportunity, said Richard Wood, first assistant secretary at the Department of Infrastructure, Transport, Regional Development, Communication and the Arts (DITRDCA). Wood pointed to AAM's transformational benefits in connectivity and decarbonization.
"We have the opportunity to revolutionize transportation and connect communities like never before," he said, concurring that engaging with communities and building a social license will be key to success, along with resolving regulatory issues.
Australia was a leader in drone development and regulation and needs to take back that lead in shaping policy and regulations for AAM, suggested Jack Kormas, managing director of Textron Systems Australia, who has almost 30 years of experience in unmanned aerial systems, including at Aerosonde, now part of Textron.
The right environment for AAM
Catherine MacGowan, Wisk Aero's Asia-Pacific regional director, believes Australia has a "magic sauce" — an enabling environment and a commercial environment. In terms of an enabling environment, Australia has an innovative and connected aerospace community, a forward-looking and collaborative regulator, airspace innovation, and a clear interest with a focus on the future, MacGowan said.
It also has a commercial environment, with Wisk recognizing a number of business cases, including connecting regional communities with medical and education resources. Wisk recently displayed its fifth-generation autonomous eVTOL aircraft in the Brisbane central business district as part of its community engagement activities with a view of launching operations at the 2032 Brisbane Olympic and Paralympic Games.
Australia has a distinct AAM advantage, according to MacGowan, pointing to early engagement with the country's regulators and support for operational tests and demonstrations, as well as long-term sustainability for an AAM business.
Australia is right-sized to launch AAM operations and could get ahead of the rest of the world if it acts now, suggested Michael Dyment, managing partner at U.S. investment bank NEXA Capital Partners. NEXA studied the UAM ecosystem and its potential long-term profitability in more than 80 global cities, including Sydney and Melbourne, both of which have "very exciting opportunities."
Potential revenues for AAM in Greater Sydney and its suburbs from 2022 to 2045 are estimated at US$4 billion based on five user cases — on-demand air taxi, airport shuttles, regional air mobility, medevac and business aviation — and a return on investment of 3.14. For Greater Melbourne and its suburbs in Victoria, the figures are even larger — US$5.2 billion for the five user cases between 2022 and 2045, with a return on investment of 3.6.
The government support for AAM
One Australian state government that has recognized AAM's potential, and plans to be at the forefront of developments is Victoria.
"The use of AAM in Victoria has the potential to revolutionize logistics, service delivery, emergency services, regional connectivity and passenger [transport]," said Tim Pallas, MP, Victoria's Minister for Economic Development and State Treasurer.
The state government plans to work with industry, academia, governments and the community to establish an AAM ecosystem, supporting local trials, market validation, partnerships and R&D, Pallas said.
Victoria is aiming to be "a world-leading hub for research, development and testing of AAM technologies," as well as leading regulatory innovation to enable the implementation of vertiports and infrastructure. Victoria is also seeking to be an early adopter of AAM by establishing a regulatory environment that supports it, as well as supporting tests and trials.
"This is exactly the message we need to send to the international community — that Australia is open to AAM investment," said Sara Hales, director of Australian AAM collaboration platform Greenbird. "It is an incredibly positive move in the right direction, but we need similar moves by other [Australian] states."
One advantage Australia has is a forward-thinking, collaborative and engaged regulator in the form of the Civil Aviation Safety Authority (CASA), delegates agreed. MacGowan acknowledged that Wisk "wouldn't be here [in Australia] if it wasn't for CASA."
Following the release of its strategic regulatory roadmap for AAM and remotely piloted aircraft systems (RPAS) in July, CASA is now developing implementation plans. A regulatory sandbox will allow it to test products and concepts, with a small-scale, piloted AAM operational demonstration planned in a regional or urban environment in order to collect data to guide regulatory development.
As well as working closely with AAM stakeholders, CASA is collaborating with Airservices Australia and cooperating with regulatory authorities in the U.S., U.K., Europe and New Zealand to ensure AAM regulations are aligned, which could potentially attract AAM operators and investment.
Meanwhile, CASA's dedicated vertiport team is expected to release draft advisory design standards for discussion in the near future.
CASA is also working closely with Australian eVTOL designer and developer AMSL Aero on its Vertiia eVTOL aircraft. AMSL is scheduled to launch the flight test program for its full-scale prototype late this year in "regional Australia," according to co-founder and CEO Andrew Moore.
Unlike other eVTOLs, Vertiia has been specifically developed for Australia with a long-range capability. The aircraft will have a range of 250 kilometers (155 miles), and a subsequent hydrogen-powered version will provide a 1,000-km (621-mi) range. Vertiia is designed to fly at initial speeds of 300 kilometers per hour (186 miles per hour).
The aircraft can be configured to carry five passengers or 500 kilograms (1,100 pounds) of cargo. It could also be configured for a patient and three crew members for aeromedical missions.
AMSL has "multiple contracts" with the Australian Department of Defense, as well as a development partnership with local aeromedical operator CareFlight.
"We still have lots of work ahead of us, but we are very proud to be Australian-designed, Australian-built, and Australian-tested for Australian conditions," Moore said.