Estimated reading time 12 minutes, 6 seconds.
For over 40 years, 5 State Helicopters has specialized in providing aerial lift and disaster relief operations. The operator, based in Fate, Texas — about 25 miles northeast of Dallas — was named for the spread of its work: Texas and the four surrounding states (Louisiana, Arkansas, Oklahoma, and New Mexico). However, the company's reputation and expertise in its specialization has seen it develop a footprint across the U.S.
The company is famed for its fleet of two Sikorsky S-58Ts, which have recently been joined by a Sikorsky UH-60 Black Hawk and an MBB BK-117.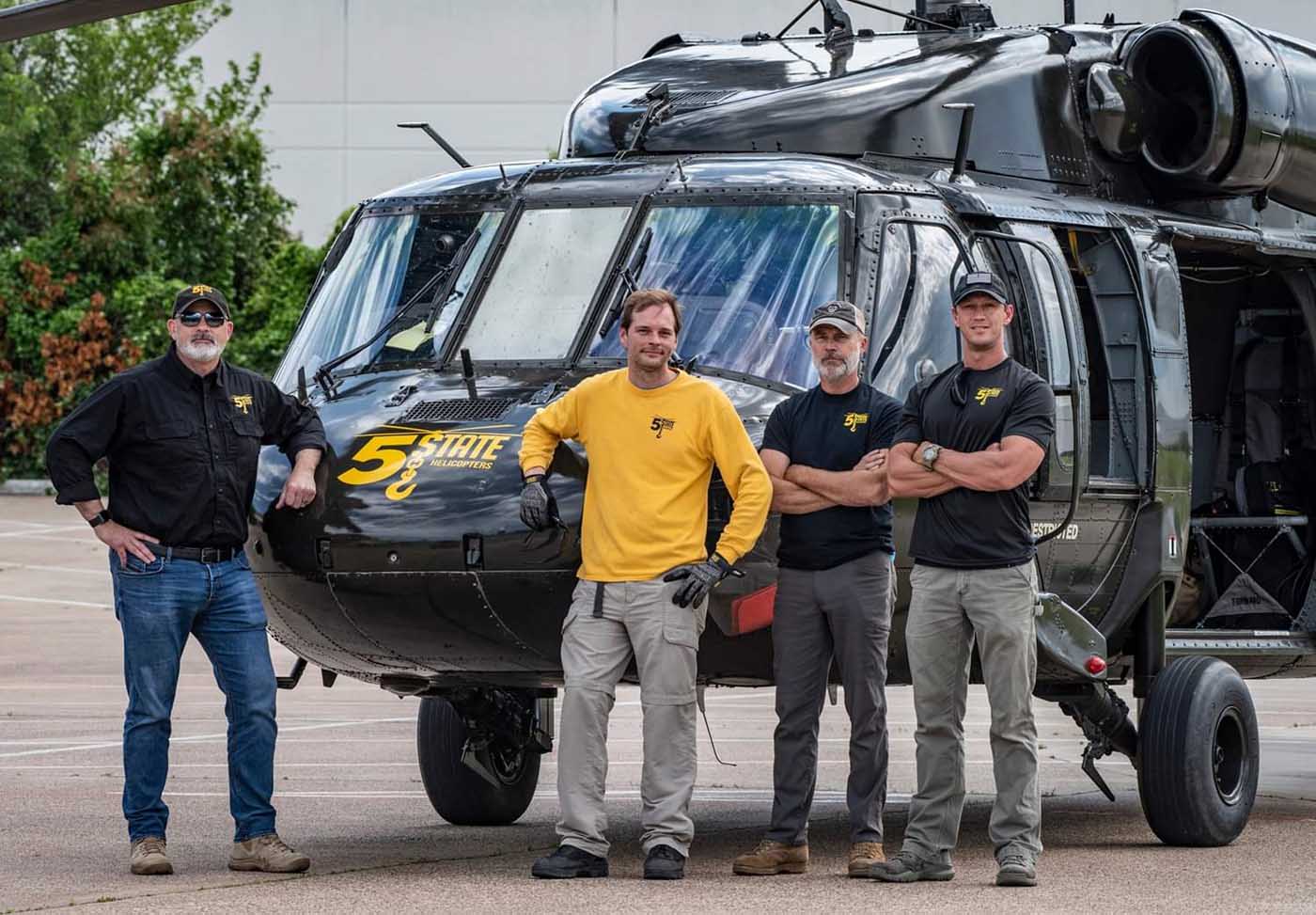 A subsidiary of Aviation Resources Holdings (ARH), 5 State provides air crane services for rooftop unit placement, tower erecting, powerline construction, and various other inspection and maintenance operations; as well as aircraft and boat recovery, fire suppression and disaster response.
5 State has built a great rapport with local municipalities, which in many cases allows for a faster permitting and coordination process for its lifts. Heavy lifting requires precise planning, beginning with city permits and Federal Aviation Administration (FAA) authorizations, which require detailed explanation, diagrams and plans.
Before a helicopter arrives on site, the crew will complete a walkthrough of the area. They will look for hazards, such as loose materials, rooftop antennas, phonelines, or anything that could become airborne from the helicopter's rotorwash.
Roads and areas near the site have to be closed, and security personnel must be stationed in areas to keep onlookers out of harm's way. The helicopter must have a designated landing area, as well as emergency landing spaces.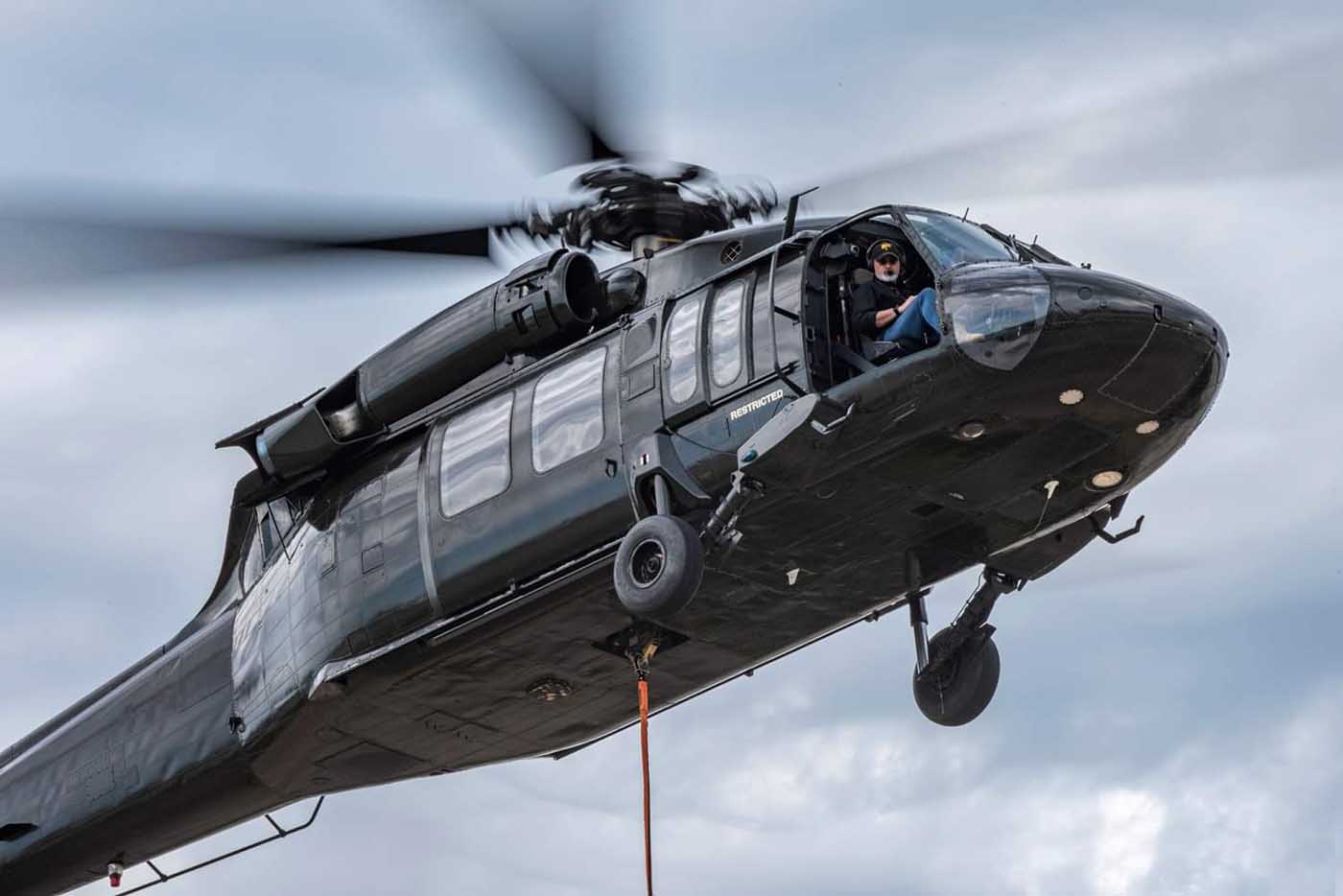 On an average job that doesn't require the load to be taken over roads, approval can take several days to complete; a lift job requiring the load to fly over roads and pedestrian areas can take even longer to get the green light.
The customer doesn't usually see all of the behind-the-scenes work that takes place before a lift — they only see the lift completed smoothly on the day of the move itself.
Crews try to schedule lifts during morning hours, since that is usually the coolest part of the day. During the summer, this is very important, since heat robs the engines of power.
While on the jobsite, pilots and crews have to make safe decisions. This begins with an inspection of the equipment. "Every job that we do we are working on our technique, making it quicker and faster to get the units in place," said pilot Bobby Smith. "It is challenging when you factor in weather, heat, and site location." There has to be close coordination between the pilot and ground crew to make certain that there are no problems with the lift.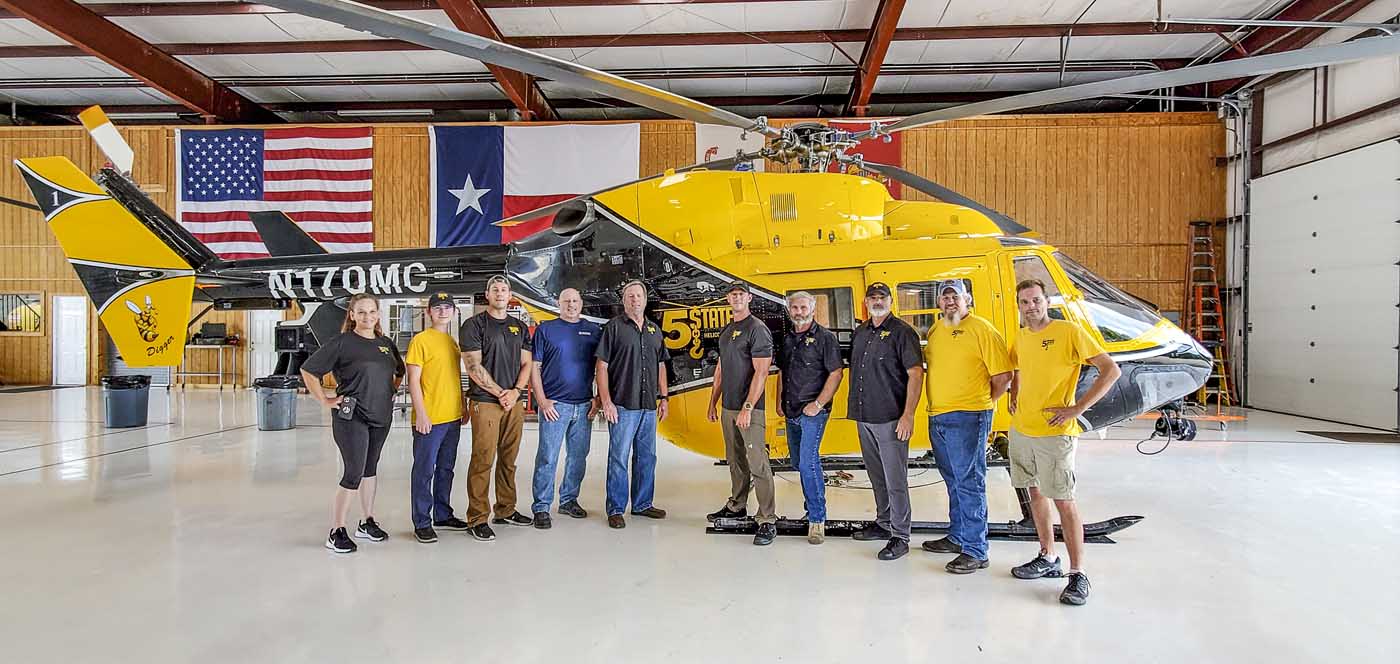 Up to three riggers help during the lift to spot the load and make sure there are no unseen hazards, and they are in constant communication with the pilot. "Their life is in our hands, [so] at all times we keep our eyes on the load and helicopter," said rigger Susan Bitros.
Safety is, of course, paramount. With so many moving parts, just one small oversight can cause a major incident. 5 State takes a proactive approach to safety, through initial and continuous recurrent training. Pilots, ground personnel, and any other employees involved in a lift are frequently taking part in various types of training. 5 State CEO Shawn Harris said he believes in "spending a lot of time and money training and evaluating employees. Highly trained and certified employees set the company up for a long profitable future."
A fleet built for lifting
The S-58T is an older aircraft, and in the early 1970s it was re-engined to the current Pratt & Whitney PT6T-3 Twin-Pac. This engine is known for its reliability and power, and it gives the S-58T the ability to lift between 2,000 and 5,000 pounds (910 to 2,265 kilograms). All of that at 115 US gallons (435 liters) per hour fuel burn puts it at the right price point to make revenue.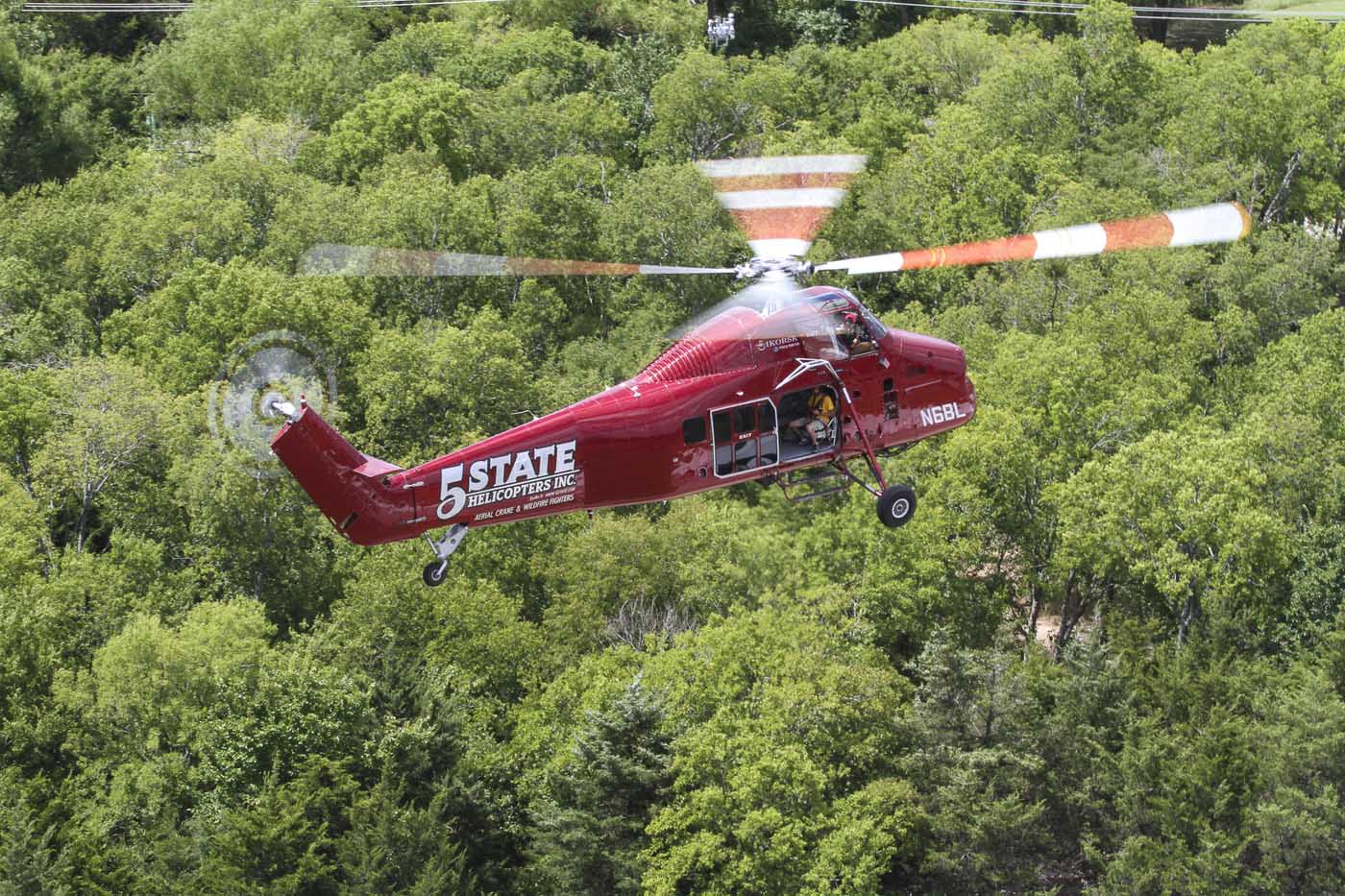 The UH-60A Black Hawk is the company's heavy lifter, with the ability to lift up to 8,000 lb. (3,630 kg). This external load capability makes it the ideal solution for medium to heavy lift jobs, with the only restriction being its category. While the aircraft is designed to carry 11 people or six stretchers, FAA regulations regarding restricted category certification of military surplus aircraft limit it to essential aircrew and cargo (internal or external).
The newest helicopter in the 5 State fleet is the BK-117 B2, which arrived earlier this year. It will be used for lighter loads under 2,000 lb. Its hingeless rotor system makes it particularly responsive, and it has enough power to fly out of most situations in the event of an engine failure.
In the future, the company plans to have one S-58T hangared in Houston and the second one in Dallas. Staging the aircraft this way will dramatically cut down on fuel cost and component wear traveling to job sites. The BK-117 will continue to be at 5 State's Fate facility, and trailered to wherever it is needed.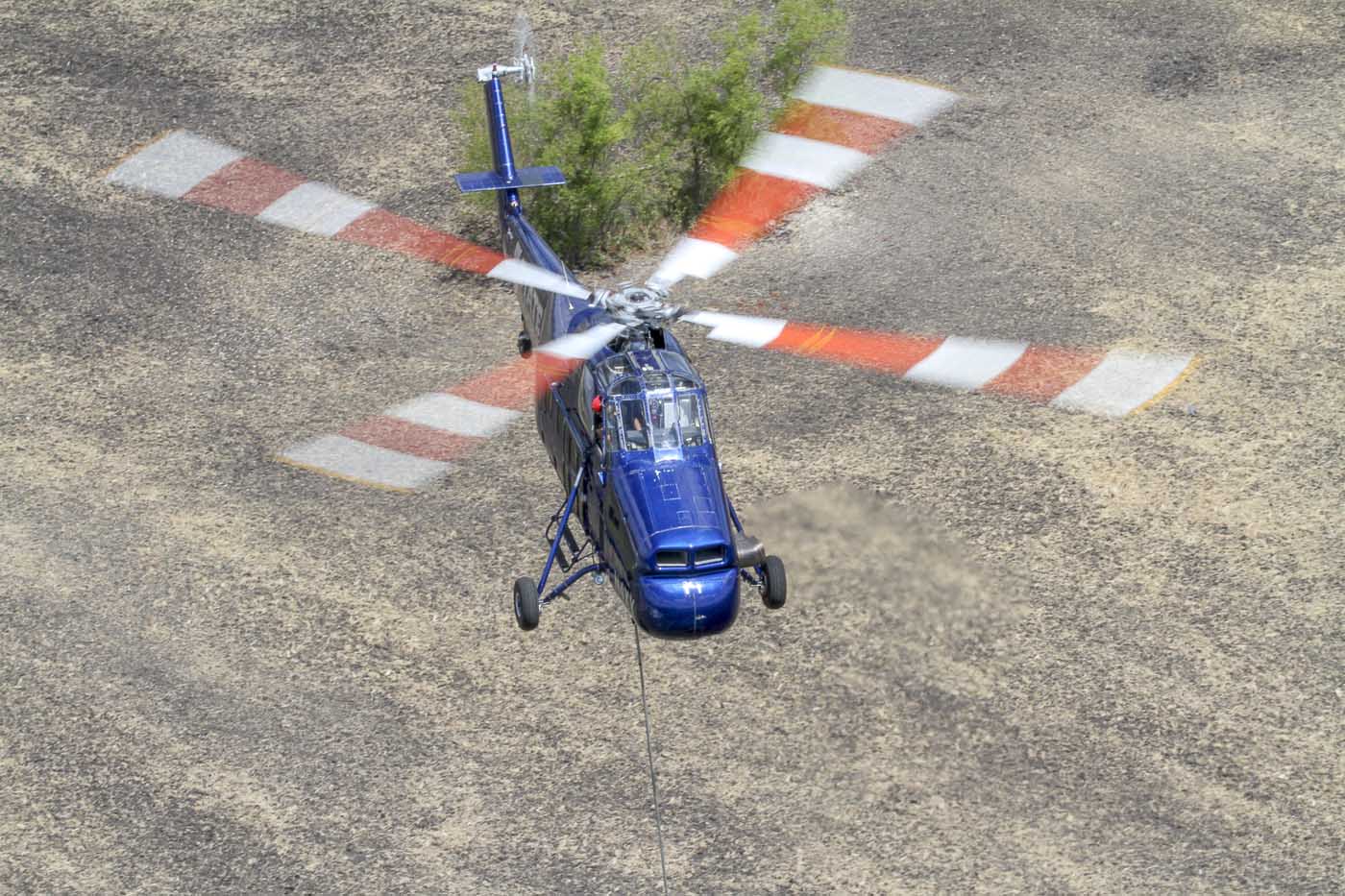 That 5 State is able to still operate the venerable S-58T and have support for the type is thanks to its sister company, fellow ARH subsidiary Centerpointe Aerospace.
Centerpointe is an FAA part 145 Repair Station, with the ability to perform comprehensive maintenance on all civilian Sikorsky and MD Helicopters models. It also holds the type certificates for the Sikorsky S-55, S-58 and S-62 models, and has obviously become a specialist in these legacy models, providing support for those fleets throughout the world. Centerpointe's services range from depot level repair and overhaul to logistics and engineering services.
All of its technicians are highly trained and able to work on turbine engines, dynamic components, structures, avionics, and paint. With an in-house machine shop including precision mill and lathe machines, Centerpointe can perform specialized repairs and upgrades. Its technicians can create a blueprint from any part and fabricate it from scratch.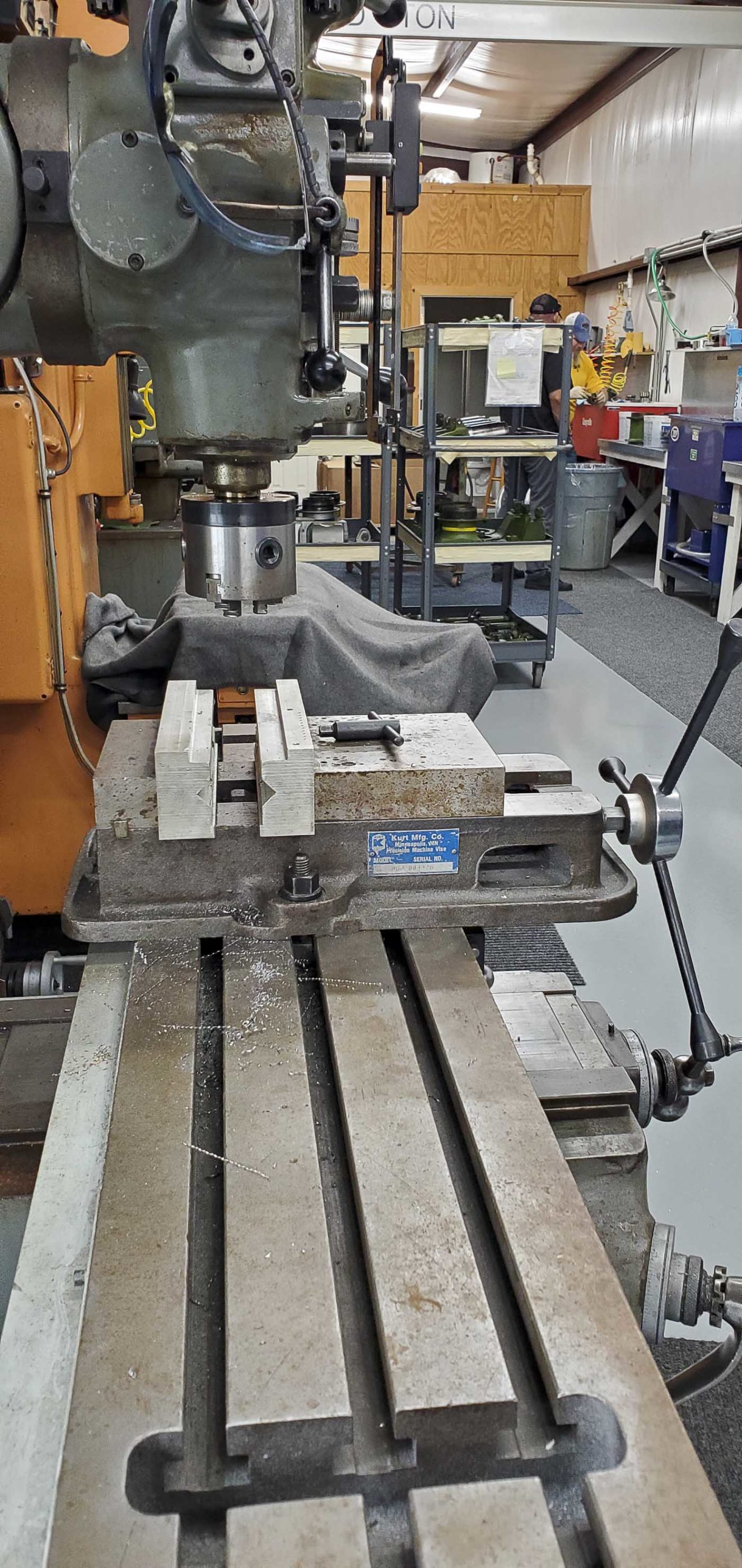 Centerpointe is currently working on several initiatives designed to extend the life of the S-58T. Among these is the "S-58T3B" supplemental type certificate, which allows for the installation of the PT6T-3B engine. This will give operators the opportunity to take full advantage of current in-production engines, and allow them to participate in P&WC's hourly support program.
Another development is the creation of new metal rotor blades, and shortly after those are available, composite blades will come online, giving the S-58T a projected 21 percent increase in lift.
A good neighbor
5 State fosters a family-like environment between its mechanics and pilots. This provides benefits beyond making a pleasant working environment, opening the door for easy communication about problems with equipment or other issues.
"[With] larger companies, relationships are not as personable; in the smaller company, you get to know the people you work with," said Clif Snodgrass, VP of aviation maintenance. "It gives you pause for thought when your friend is flying the aircraft you worked on."
Being a good neighbor is also helpful in many ways. For example, a couple of years ago, 5 State donated a pilot, fuel and the use of a helicopter for a fast-rope exercise that the City of Plano Police SWAT team was completing. The exercise took months of planning and went off without a hitch at three locations in Plano, helping keep the SWAT team ready to protect citizens if the need arises.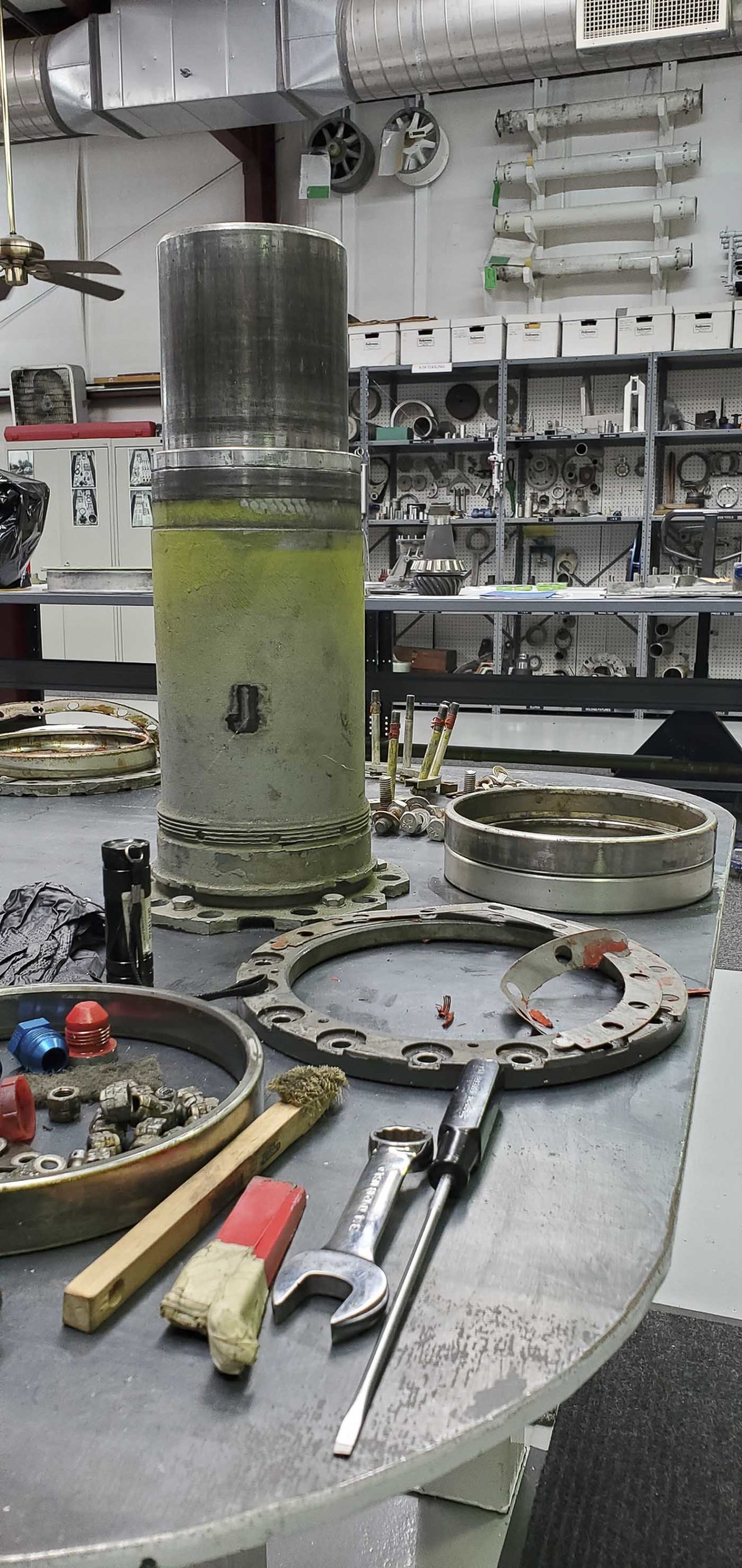 The Covid-19 pandemic has had an understandable impact on 5 State's business, but there was a lag. Construction was considered an essential business, so that allowed 5 State to continue to fulfill contracts. During the initial shutdown, there were plenty of air conditioner units on hand to complete scheduled lifts, the company said. After a couple of months, on-hand stock dwindled until manufacturers could open back up and build more, but they were quickly able to bring the stock levels back up. May and June were extremely busy months for 5 State.
Of course, new procedures have had to be put in place during lifts, such as social distancing. "Usually when we land at the site, the contractors rush to the helicopter to climb inside, take pictures and help unload equipment," said pilot Drew Smith. "Now they have to keep their distance to keep everyone safe." Being a small company, one outbreak of Covid-19 could close the whole operation down for weeks. But, to date, 5 State pilots have been able to avoid missing any days of work due to the pandemic.
Looking ahead, 5 State continues to grow. It does not allow the use of brokers to quote or sell its services, and has developed a national network of over 100 FAA-approved external and internal load operators capable of lifting more than 25,000 lb. (11,400 kg).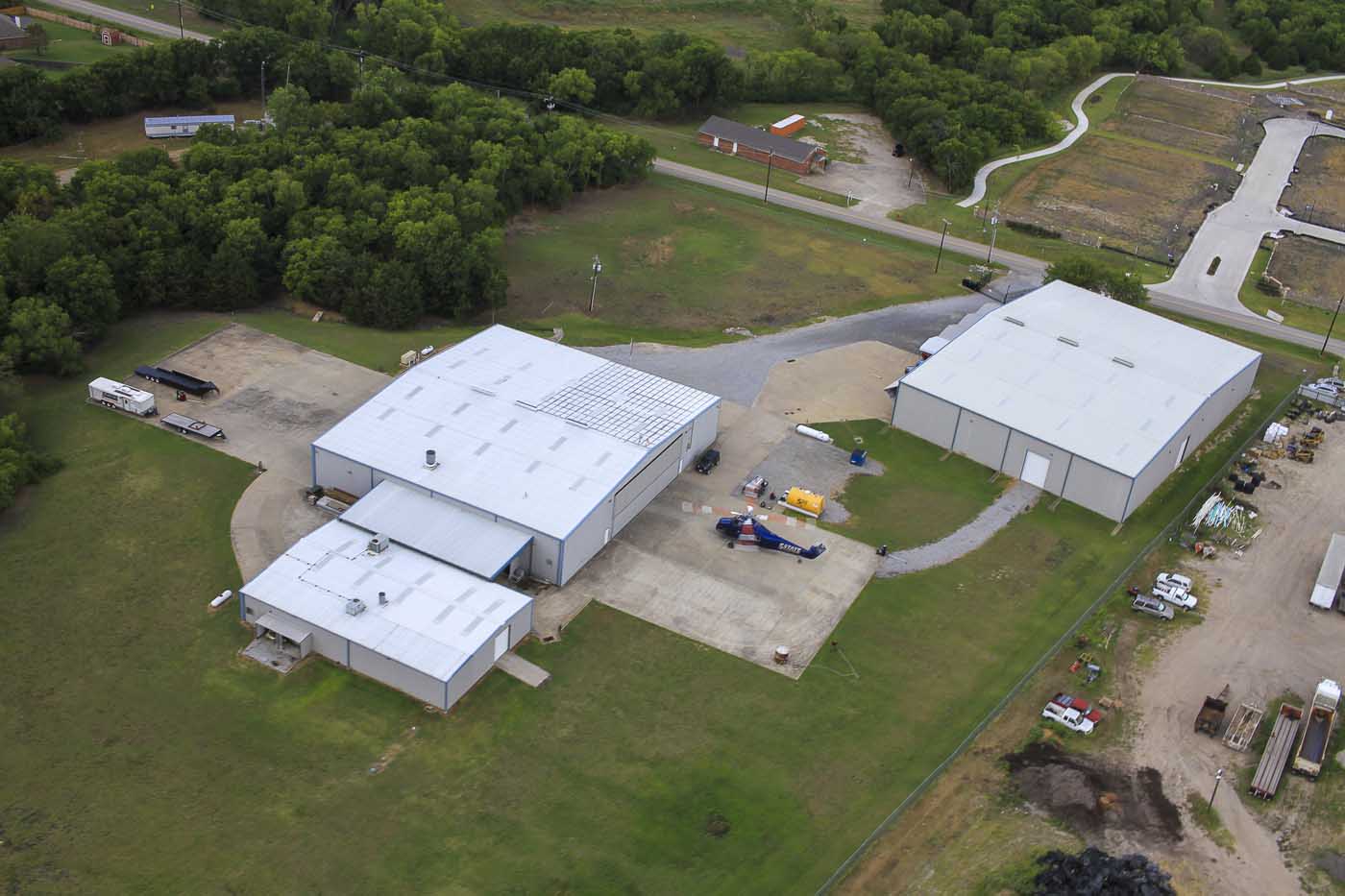 The company is even starting a new franchising model covering a half-dozen cities across the U.S. The candidate operators will purchase a franchise license and go through a rigorous training program from 5 State. Once completed, they will be able to generate quotes and customer bids as 5 State Helicopters.
Once a customer bids on the quote, that puts everything in motion for the job to get done. They will be directly dealing with the customer at the job site from beginning to end.
"We empower them with the tools that they need to make their franchise continue to be successful," said Harris, "making it realistic that their initial investment will be made back well within the first year."
5 State plans to build out its BK-117 fleet to use for the majority of the franchise business.
The experience that 5 State has gained from its decades in aerial construction, in conjunction with ambitious new programs, new technology, and a growing fleet, look set to keep it busy and profitable long into the future.