Estimated reading time 12 minutes, 45 seconds.
Editor's Note: This story first appeared on therotorbreak.com.
Before I ever considered taking a job in the Gulf of Mexico, I tried to find out as much as I could about what it might entail. My online searches for information all resulted in the same basic answer: there's no typical day in the Gulf. However, since leaving that particular line of work, I've met a lot of pilots that seem to have had the same general experience as I did. So, while there may be no "typical day," there does seem to be a "typical experience," and mine is from the point of view of a visual flight rules (VFR) captain.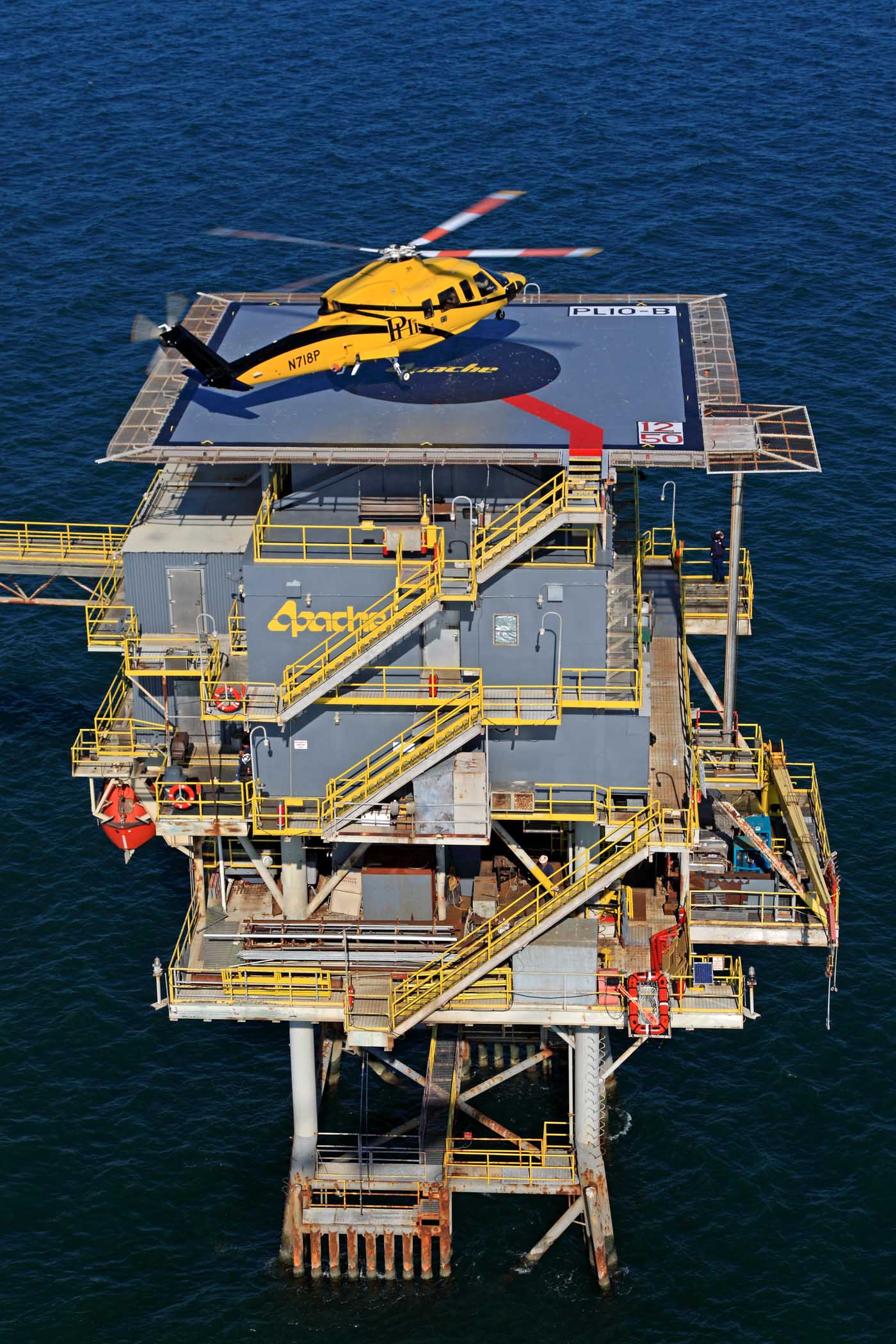 Most of the pilots don't live in the same region as the helicopter companies that service the Gulf of Mexico. We commute, and from all over the country; there are even a few that do so internationally.
There are two choices: drive or fly. Those that fly usually have a vehicle they leave either at the airport that they fly into, or have arrangements to leave it at the hotel they stay in on the last night of their hitch. I have friends that stayed at the same hotel on their last night for years. The pilots pretty much took over the hotel bar every other Wednesday night after getting off hitch, before flying to wherever they lived the next morning. Then, two weeks later, they flew back to work.
I lived close enough to drive. My drive time and route depended on which company base I worked at. Living in the panhandle of Florida, my longest drive to work was the nine hours it took me to get to Cameron, Louisiana; while the shortest was five hours to Houma, Louisiana. I liked driving because I could travel on my schedule and take as much stuff as I wanted with me. I always liked to get into town early and get settled into the company trailer, apartment, or house in decent time. Because come the next morning, it was get-up-early time for the next 14 days.
I learned to fly almost 10 years before actually flying for a living. I learned on my own, while still on active duty in the U.S. Navy. Flying is my second career, and I was fortunate enough to have built just enough flight hours and experience to be able to get a job offshore right after I retired from the Navy. How I built time and got that experience is a whole story in itself, so I'll stick to the Gulf of Mexico for now.
My first job
I went to work for RLC, known back then as Rotorcraft Leasing, flying a Bell 206 B3 out of their base in Galliano, Louisiana. At first, I lived in a trailer with a few other pilots, but I soon got moved into a house with one other pilot. In both, I had my own room, while we shared a common bathroom, a kitchen and a living room with satellite TV.
The training at RLC was outstanding. It was the first exposure to turbine aircraft for a lot of new guys, so it incorporated the part 135 training and turbine training, and prepared you to go offshore. The training lasted about two weeks, with about 20 hours of flying. This included autorotations to the water in a 206 with fixed floats.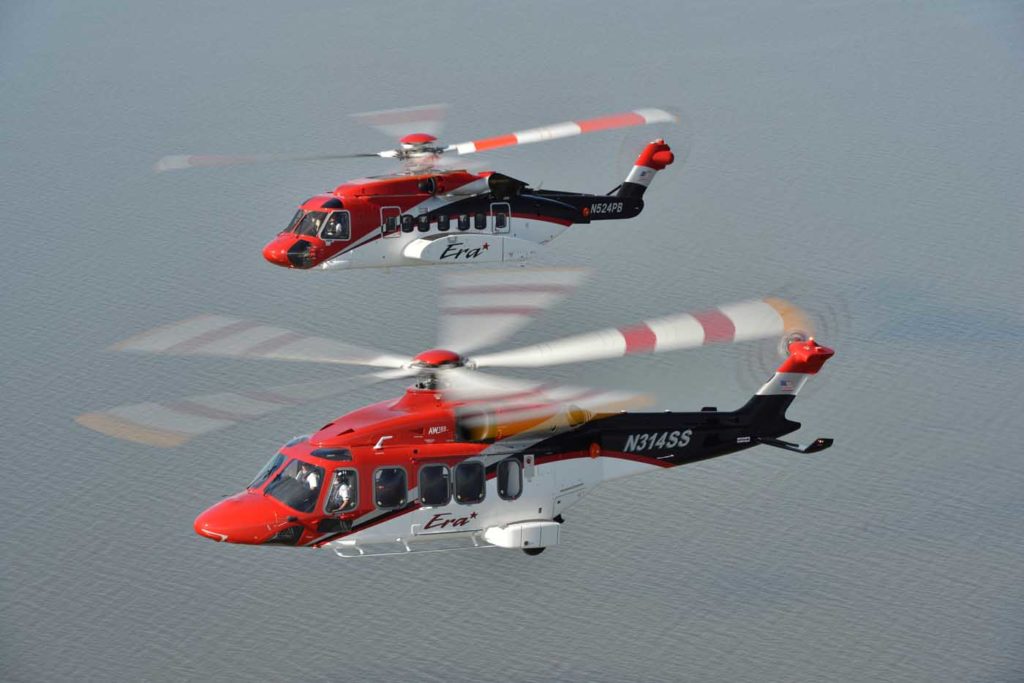 Of course, weight and balance is important, but you learn that one of the most important things is to know where fuel is! What you don't carry in people/cargo, you'll carry in fuel. Unless I was solo, I rarely took off at less than max gross weight.
The contract I flew required that I stay offshore on one of the platforms. I would stay offshore for three nights, and on the fourth afternoon return to base for maintenance. I flew what they called the "Loop Bird." For the most part, I flew one or two operators to different platforms every day so they could perform maintenance. The guys I flew were responsible for 17 unmanned oil/gas production platforms that flowed into larger production facilities. Sometimes I would stay with the operators, and sometimes I would just drop them and go move other people around the field, or make a run to the "beach" to pick up parts or people.
Crew change day was a whole different story. That's the day that everybody offshore comes in, and everybody on the beach goes out. This could lead to pressure to fly from the oil companies, even in less-than-ideal weather. Most helicopter operators require ceilings of 500 feet and visibility of three miles. Things have changed now, as the companies have much more operational control than they used to. This takes a lot of pressure off the pilots.
Weather in the Gulf
If the weather never got bad, it would be one easy job. But that isn't how it worked. The weather in the Gulf can go from great to bad, to really bad, really quickly.
Of course, it gets hot in the summer. Not only does this affect the helicopter's performance, but it also creates thunderstorms, waterspouts, and hurricanes. I even flew a hurricane evacuation in my first year there.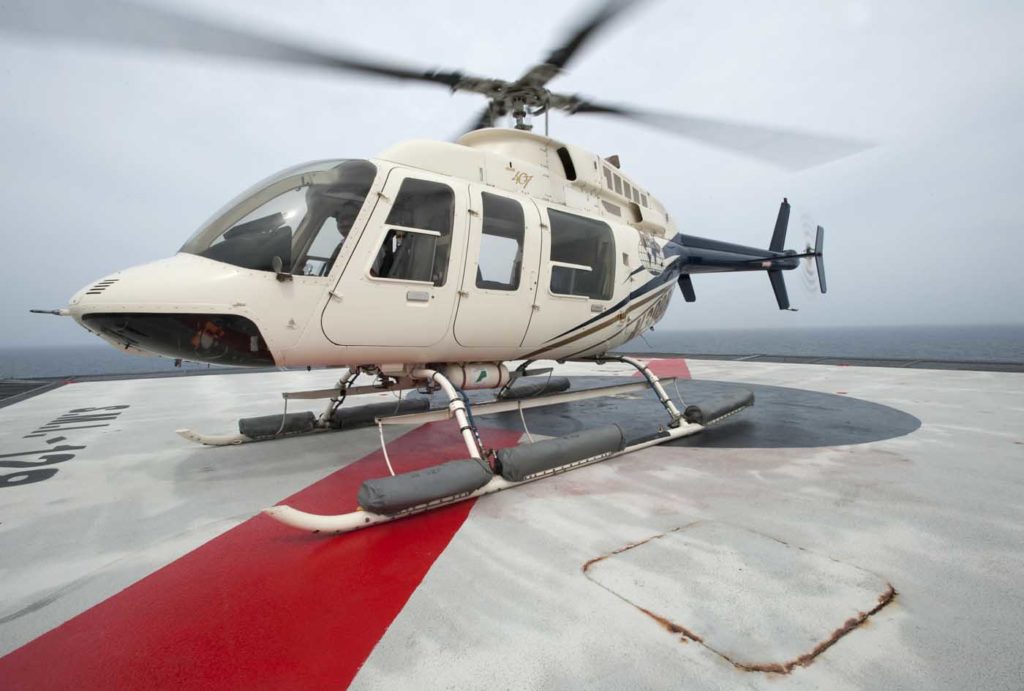 Thunderstorms are easy — steer clear, let your dispatch know you deviated for WX, and go around if you can. Sometimes you can't, so you wait it out tied down on top of an unmanned platform, or you drop in on a platform that may not even belong to the company you're flying for, but you're tied down and safe. I was never made to feel unwelcome when that happened; they'll usually point you to the phone, coffee pot, bathroom, and TV room to wait it out. Oh, always carry a bag with a couple of days' clothes and a toothbrush!
The summer also brings haze. There are windless days where the slick water surface reflects the haze and creates flat light conditions almost to the point of being instrument flight rules (IFR), so you learn to keep platforms in sight and use instruments well.
The winter is an entirely different animal. High winds or crappy visibility — pick one — or sometimes both at the same time. Then there's the fog. The most I ever sat without flying due to fog was seven days. At least I was on the beach and not stuck on a platform offshore. The sea fog can imbed itself in the already crappy visibility and make VFR flying sketchy at most. The best thing to do is to wait it out. Unfortunately, there are only so many places to land offshore — and some are few and far between.
Getting into low visibility situations was by far the scariest thing I ever encountered. Hydraulic failures or chip lights didn't come close in the pucker factor. Fortunately, the weather reporting offshore has improved dramatically.
Career progression
I spent a total of 13 months at RLC, flew all versions of the Bell 206, and accumulated just over 1,000 flight hours in that time. I learned a ton and enjoyed working there, to the extent that I still keep in touch with some of the pilots and passengers I flew.
I did about a two-and-a-half-year stint flying emergency medical services, and then went back to the Gulf to work for Era Helicopters, flying the Airbus AS350 AStar. At first, I wasn't really keen on the AStar, but I soon found out how capable an aircraft it really is.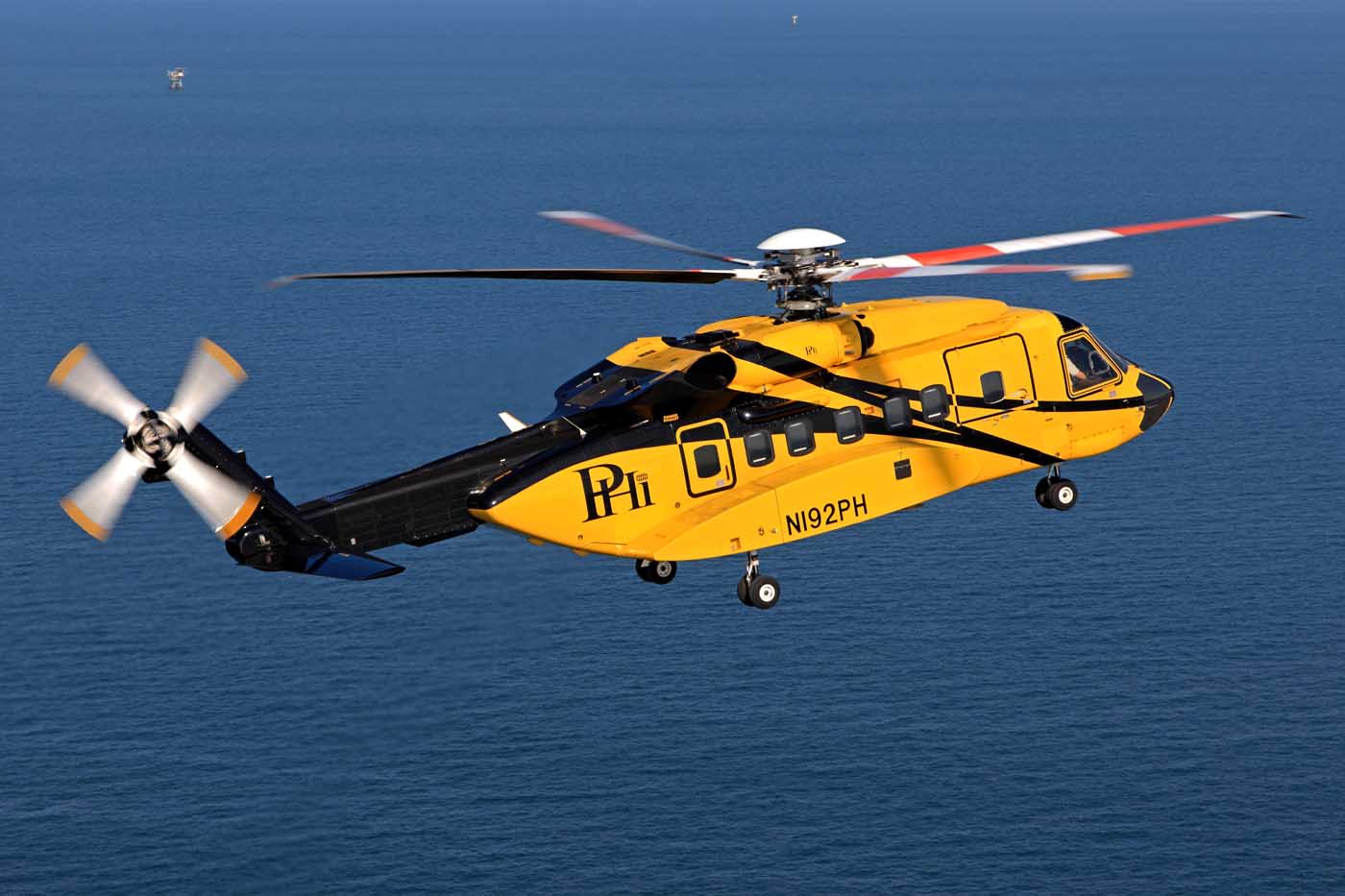 The first contract I flew was for an oil-and-gas operator that is notorious for flying all day, every day. Again, I stayed offshore and brought the helicopter back every fourth night for maintenance. Just like before, I stayed on a platform with only five or six guys on it full-time, and I had my own room. They treated me great and always had dinner waiting for me when we arrived late during the summer's long days. And the food is great — plus all the ice cream you can stand!
There were 45 platforms in the field that I serviced along with four other VFR helicopters, as well as one IFR Sikorsky S-76. It wasn't unusual for me to make more than 60 landings in a day, and reach up to eight hours of flight time. The days went by fast for sure.
After that contract ran its course, I took a check ride with the Office of Aviation Services in order to fly Bureau of Safety and Environment Enforcement (BSEE) personnel — the government inspectors that keep tabs on everything going on offshore. At first, I really didn't want to do it, but soon figured out that this was the best-kept secret in the Gulf of Mexico.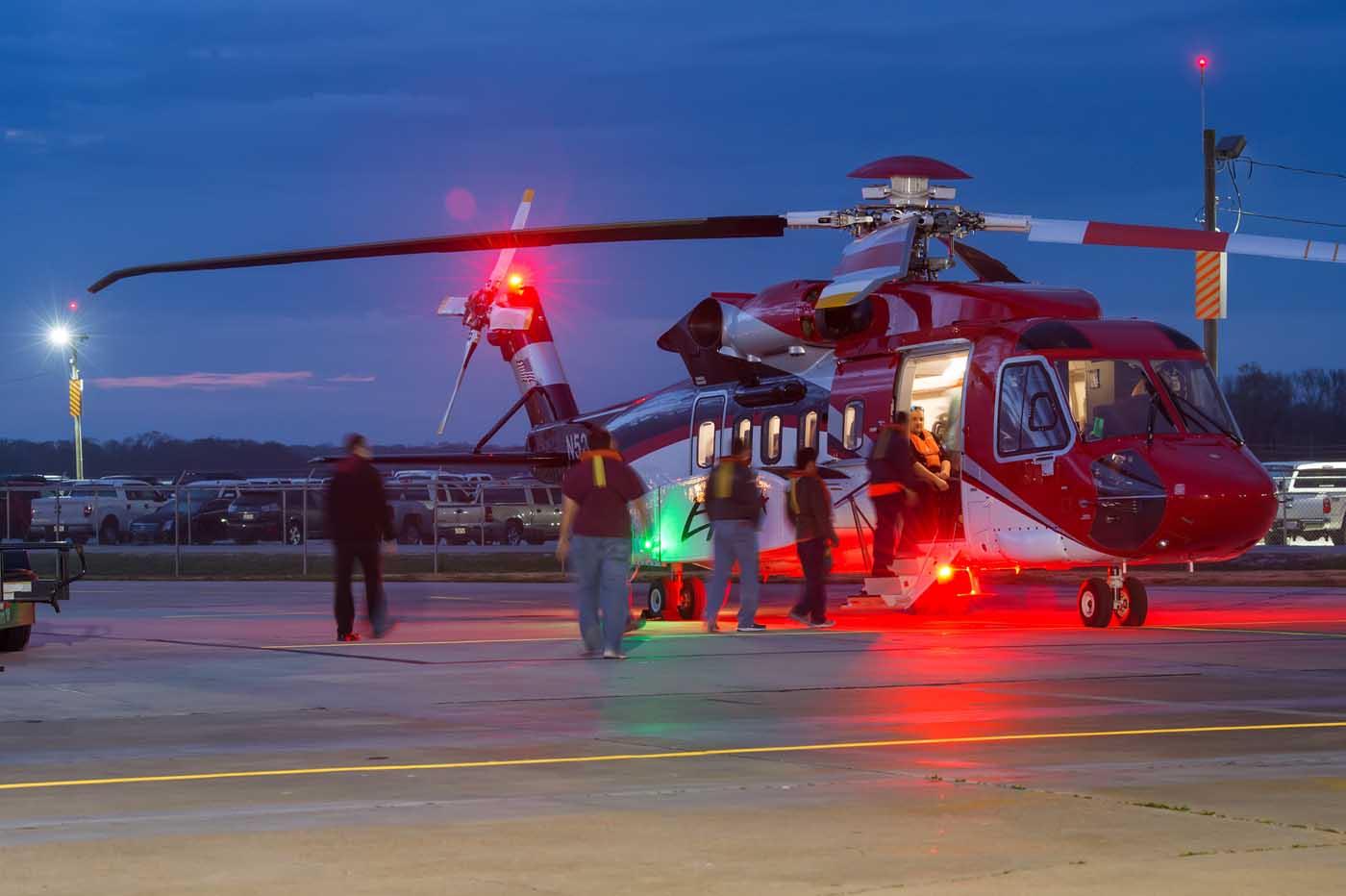 Unlike the oilfield workers, the government employees are only allowed to work so many hours per day. So, they don't leave at the crack of dawn and they don't stay out late. A standard day with them was to pick them up at the Lafayette FBO; take them to whatever drill rig, ship or platform they needed to go to that day; watch TV and eat lunch while they did their inspections; then fly back to the beach. They also relied on your judgment for the weather, and they never pushed it. They would rather not go than get stuck offshore overnight.
Most of the BSEE pilots work a five/two schedule and get paid accordingly for working more days. I was the token 14/14 pilot at our base, and did any flying or maintenance run-ups required on the weekends (which was rare).
It was a great gig. I flew that contract for two-and-a-half years, until I was selected to transition into the Sikorsky S-92.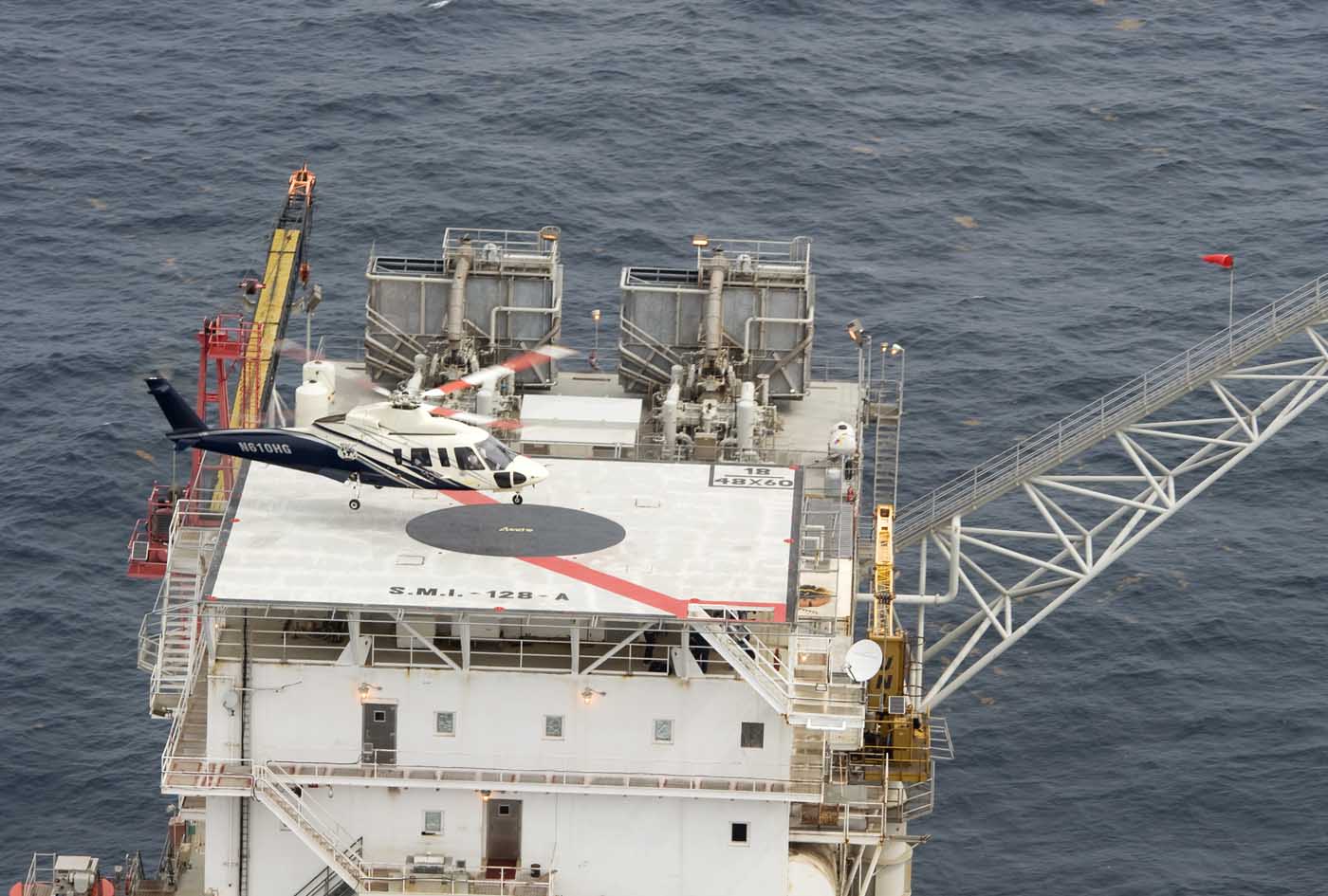 I made a lot of friends at Era, and truly enjoyed working there. Not only is flying in the Gulf a great job for a newer pilot, but it can also turn into a great career. The pay is good, the rotations are good, and if you stick it out, transitions into bigger aircraft are usually in the cards.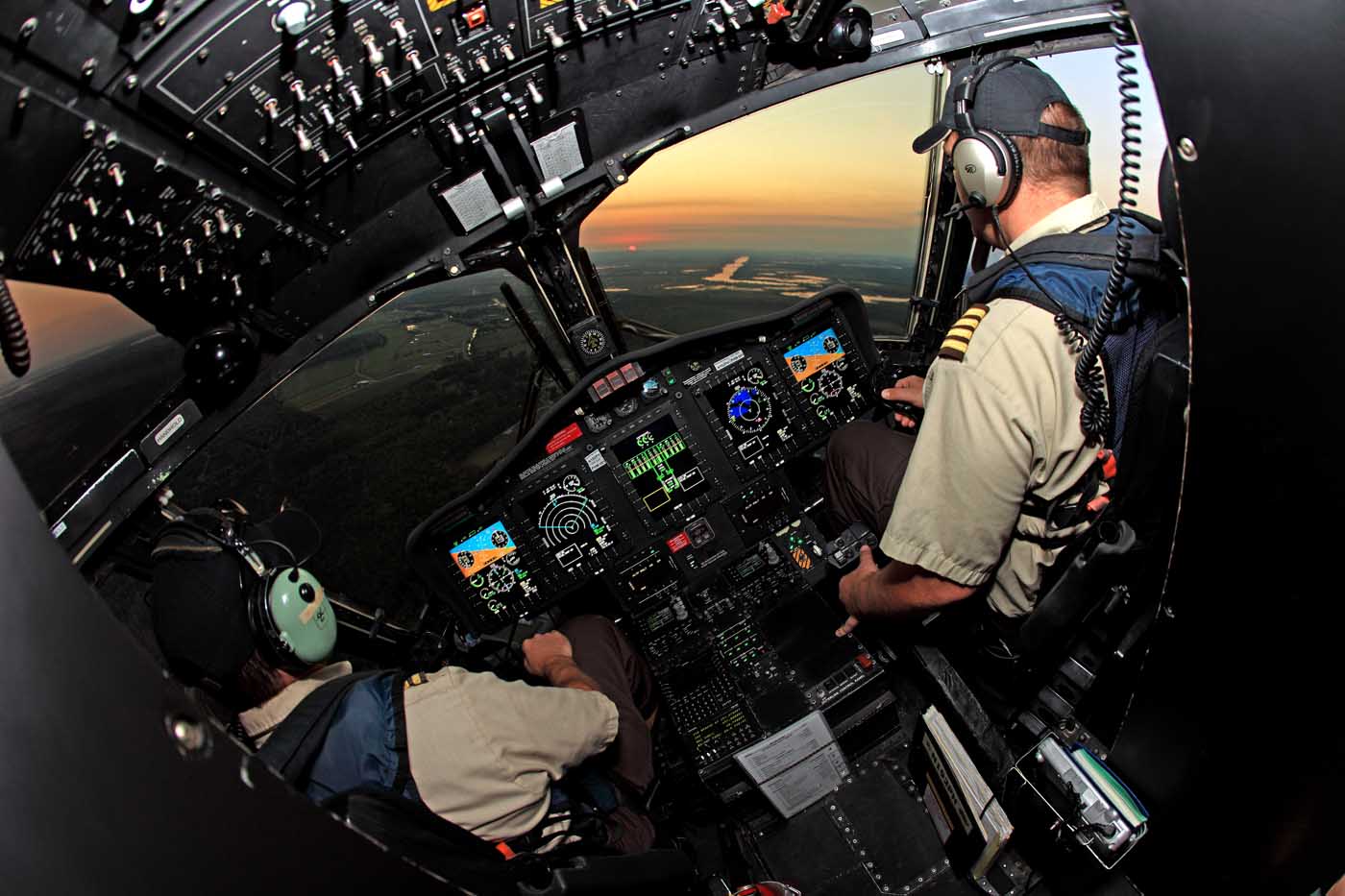 My biggest takeaways from my time flying in the Gulf of Mexico were understanding weather and knowing when to say no. Then there was always knowing where fuel is; knowing when to say no; managing the constant balancing act of flight planning, changing weather, and changing plans; and knowing when to say no. In my opinion, there is no better experience for a new pilot.